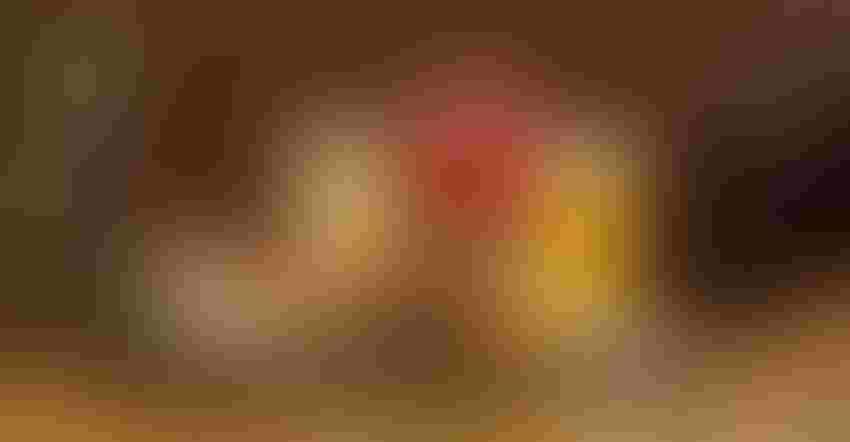 At first glance, it may seem strange that kombucha, the thousands-of-years-old fermented beverage made with a symbiotic colony of yeast and bacteria (SCOBY), has nearly reached mainstream success. The taste profile is often sour, and the gelatinous SCOBY flotsam can creep out even the most passionate kombucha drinkers.
But if you examine the umbrella food trends that this healthy, effervescent drink falls under, you may wonder why kombucha didn't reach widespread popularity sooner. Fact: Consumers are increasingly seeking low-sugar soda alternatives. Fact: The functional ingredients often added to kombucha—turmeric, ginger, mushroom, probiotics, etc.—are gaining more shopper awareness. Fact: Ready-to-drink beverage sales from stores' refrigerated sections are booming—and compared with cold-pressed juice, which can contain more grams of sugar per serving than Coca-Cola, kombucha emerges as a top better-for-you option.
Sales data confirm kombucha's popularity at retail. According to research conducted by Nielsen, in conventional grocery stores over the past five years, kombucha experienced an impressive 48 percent compound annual growth rate—a trend that has continued these last two years. In the 52 weeks ending Sept. 29, sales of kombucha rose 45.9 percent to $417.6 million in this channel—up a strong 40.1 percent from the prior year, Nielsen reports. Kombucha sales in natural retail were similarly strong in 2017, growing 37.4 percent to hit $556 million, according to SPINS.
The artisanal factor
To feed such fervent sales, new kombucha brands across the country are emerging. And, much like craft beer, they're drawing the enthusiasm of dedicated booch fans who like sampling different brews.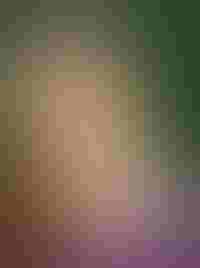 "With kombucha, flavor profiles wildly vary—some options are tangy, some have more fizz," says Hannah Crum, founder of Kombucha Kamp and president of Beverly Hills, California-based Kombucha Brewers International. "Millennials, especially, are looking for small-batch products that are made locally."
Crum advises natural retailers to tap into consumer zeal for kombucha by stocking their grab-and-go refrigerators with a variety of brands. These should include larger, nationally distributed brands such as GT's Kombucha and Brew Dr. Kombucha (two competitively priced offerings) and locally produced options from smaller, specialty brewers. Place the kombucha case in a high-traffic area such as near checkout so it can garner further interest.
Another booch-boosting tip? Offer several kinds of kombucha on tap. Sell it by the growler and by the cup so your customers can "sip 'n' stroll" through your store. "Dispensing kombucha via a tap gives consumers the opportunity to purchase larger quantities at a lower price point," says Crum, who adds that selling kombucha flights—small tasters of three to five different flavors—is a great way to introduce shoppers to taste variations between brands.
These methods suggest to shoppers that kombucha, like beer, is an artisanal, high-value product. Place signage explaining kombucha tasting notes near the tap to further reinforce this message. (If it's your first time using a kegerator in your store, be sure to understand the manufacturer's cleaning directions; it's important to keep your kegerator spick-and-span for food safety.)
The democratization of booch
Kombucha is no longer just for trendy, forward-thinking young shoppers. Crum says that more people from differing demographics are embracing kombucha for improved health. "We see a huge range of people buying kombucha," she notes. "It's the older person who has heard it has functional benefits. It's the young person who cares about fitness and health. It's the keto or paleo eater who wants products that support digestion. Or it's people who seek alternatives to chemical-laden energy drinks."
As with many natural trends, kombucha is most popular on U.S. coasts. But increasingly, more regions traditionally slow to adopt natural foods are getting kombucha-curious: Florida, Texas and Kentucky, for instance. Even the Midwest and other areas in the middle of the country are seeing kombucha brands launch.
The democratization of kombucha will come from lower price (currently, many brands are sold for more than $5 per bottle, which is quite the premium). But kombucha is also becoming more accessible through innovative packaging formats. For Matt Thomas, founder and CEO of Brew Dr. Kombucha, this means a lighter, more portable aluminum can. "Kombucha is coming out of its infancy," he says. "And all the brands have grown up in the single-serve glass bottle that indicates craft and quality. The can gives us an opportunity to be stocked and consumed everywhere, including where glass can't be."
Aluminum cans are also easily crushable, making them well suited to tote along on a hike, and they earn environmental bonus points over glass. The Environmental Protection Agency reports that cans have a better recycling track record than glass—compare aluminum's 67 percent recycling rate to the abysmal 26.4 percent for glass. Plus, placing the beverage in a recognizable aluminum can could encourage tentative shoppers to take the first step toward enjoying kombucha every day. It may also buttress the beverage's popularity as a beer and alcohol alternative for social events—another potential way for kombucha to garner new customers across the U.S.
Subscribe and receive the latest updates on trends, data, events and more.
Join 57,000+ members of the natural products community.
You May Also Like
---