Brands find new flavor opportunities with seaweed
Brands find new flavor opportunities with seaweed
Can briny, salty seaweed be the next hot superfood? Here's how companies are making seaweed more palatable to U.S. consumers.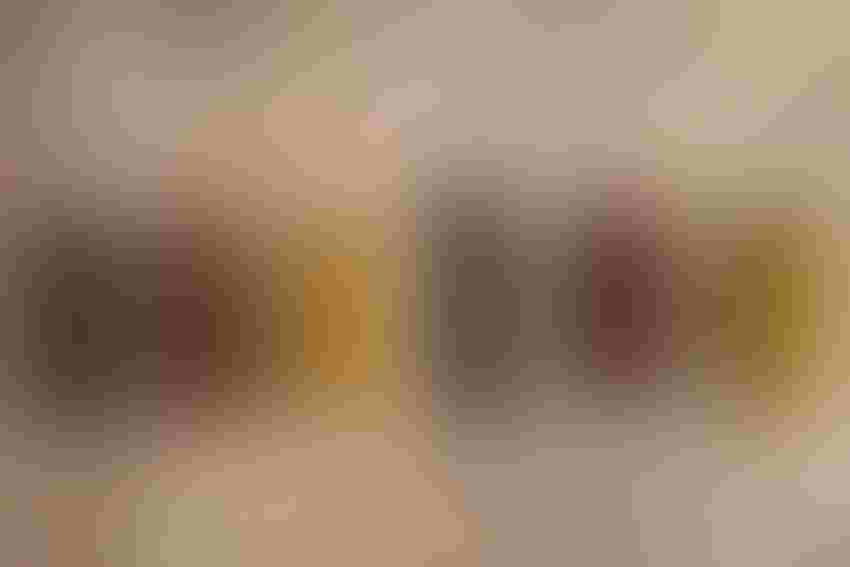 Did you notice something a little fishy at Natural Products Expo East? We're not talking about the scores of new companies disrupting the fishing industry to bring more transparency into products. Nor are we referring to the handful of brands crafting convincing tuna replacements out of plant-based proteins. We're talking about briny, salty, bright-green seaweed.
Manifesting in chips, pasta, purees and even jerky, seaweed is a rising ingredient in the natural food category thanks to its verdant color, umami flavor and an inspiring sustainability story. But is seaweed's decidedly fishy taste a limiting factor for greater adoption? In most areas of the United States, seaweed serves solely as a wrapping for rice and fish, and is often tempered by being doused in soy sauce and wasabi. While some brands such as SeaSnax and GimMe Snacks have made headway getting seaweed into the hands of more consumers (typically by way of roasted seaweed sheets packed in lunchbox-friendly pouches), sea vegetables are still a fringe ingredient, relegated to the dusty international section of grocery stores or hidden so deeply in products that you don't even know it's there. Seaweed hasn't yet made it as a bar snack—a clear indication that an ingredient has tipped into mass appeal—like kale chips or Brussels sprouts, available fried and heavily salted.
Several manufacturers, such as Blue Evolution Foods, are trying to up seaweed's status as a covetable food ingredient by incorporating the greens into unexpected products like pasta and marinara sauce.
"We won't eat foods with seaweed if they don't taste good. And our kids definitely won't eat them if they don't taste good," says Davida Mitchell, general manager of Blue Evolution. "[Our] products are intended to begin a foray into seaweed-infused foods, especially for our littlest eaters."
Seaweed is certainly an acquired taste. Washington Post writer Tamar Haspel described it as "unfortunately, not delicious … crunchy with a hint of soggy. Not bad, but not the stuff food cravings are made of." Fresh seaweed varieties can lend a spine-tingling slimy texture. That's why Mitchell is particularly mindful that seaweed's briny flavor may be off-putting to Americans who aren't used to eating the green, and strives to make a everyone's first taste of Blue Evolution's products a positive one. "We spent a good amount of time finding the right amount of seaweed to add to our finished products; we weren't interested in sacrificing flavor or challenging anyone's palates," she says.
It's worth getting more people to eat seaweed. When grown correctly, it's a highly sustainable food, requiring no fresh water or outside fertilizers to flourish. Seaweed can readily scrub the ocean of excess carbon dioxide, one of the main contributors to ocean acidification, a process that eats away at shellfish vital to the ecosystem. It's also extremely healthy, containing high levels of magnesium, folate, calcium and vitamin K. But taste is a limiting factor. There is ample opportunity to make seaweed more palatable for more people.
According to Courtney Boyd Myers and Will Horowitz, cofounders of Beyond The Shoreline, a brand that recently won FoodBytes' Judge's Choice Award for its vegan kelp jerky, cultivating demand for seaweed means more seaweed products, more seaweed farmers and ultimately improved ocean health.
Horowitz spent several years developing a consumer food product that makes seaweed craveable for everyone. "How do we reimagine seaweed so it doesn't just consist of gift-wrapping for rice or something covered in sesame oil? Even though we know seaweed as a Japanese product, there's a rich history of it as food in the United States, especially in coastal cities like New York City," Horowitz says. By using a blend of different seaweeds including brown algae, sugar kelp and horsetail kelp, mushrooms, an array of herbs and spices and a dehydrator, Beyond The Shoreline developed a soon-to-launch kelp jerky designed as a stand-in for traditional meat-based jerky. As seaweed naturally releases gelatinizing agents, Horowitz doesn't need to add any gums or emulsifiers to bind the ingredients together.
"In 100 years, it would be really cool if consumers viewed seaweed as they view bacon today," says Boyd Myers. "People are OK eating meat every day. We're growing animals across America and it's destroying our Earth. If consumers saw seaweed as delicious as a pastrami sandwich, we've done our job. We view kelp jerky as a gateway drug to sustainable seaweed."
Subscribe and receive the latest updates on trends, data, events and more.
Join 57,000+ members of the natural products community.
You May Also Like
---