CEO spills the tea on award-winning RTD brand Twrl
CEO spills the tea on award-winning RTD brand Twrl
From the NEXTY Awards to Pitch Slam, Twrl Milk Tea is winning both hearts and awards. New Hope Network sat down with CEO and co-founder Pauline Ang to hear more about the secret to this brand's success.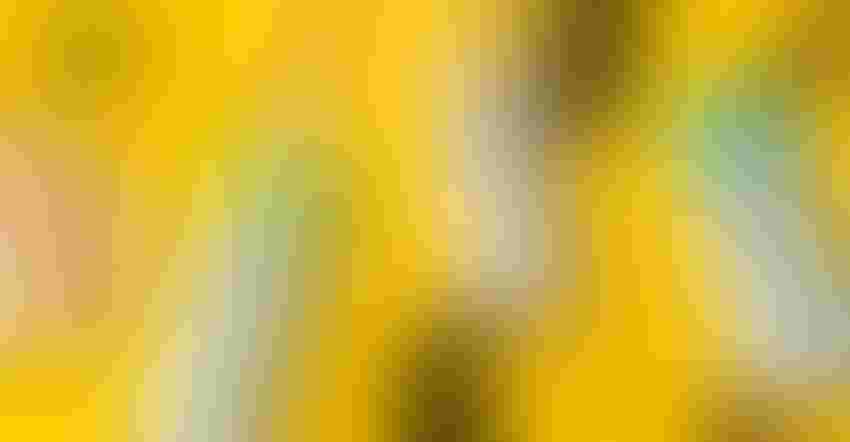 Twrl Milk Tea was inspired by a love of boba tea, Asian heritage, innovation and sustainability. These organic milk teas are made from fair-trade brewed tea sourced from biodiverse, family-owned farms in China and Japan. These beverages contain 45-50 calories and 6-7 grams of sugar per serving and come in three flavors: Hojicha Roasted Green Tea, Supreme Jasmine Pu'erh Tea and Original Black Milk Tea. Additionally, this shelf-stable drink is nitro-infused, gluten free and made with non-GMO pea milk.
Not only was this innovative (relative) newcomer a finalist in the Best New Beverage category of the Natural Products Expo West 2022 NEXTY Awards, but the brand was also recently named the Grand Prize and the People's Choice Award winner of the 2022 Naturally Bay Area Pitch Slam. As part of the prize package, Twrl Milk Tea won a free booth at the upcoming 2022 Natural Products Expo East, $5,000 cash from Aspect Consumer Partners, a market research report valued at $10,000 from SPINS and a customized suite of professional services.
Additionally, Twrl will join nine other up-and-coming natural product brands—representing the first and second place winners from five Naturally Network regional pitch slam events (Austin, Boulder, San Diego, Chicago, Bay Area)—for the Natural Products Expo East 2022 Pitch Slam competition, which will be held on Sept. 28 in Philadelphia.  
We spoke with Twrl's CEO Pauline Ang to hear more about how she and co-founder and CMO Olivia Chen prepared for the Pitch Slam experience, and what they're looking forward to at Expo East.
How has winning the Naturally Bay Area Pitch Slam impacted your business?
Pauline Ang: Getting our name out there and being recognized was perfect timing. That introduction opened a lot of doors for us. That was one of the most valuable things that happened because now we are starting to search for investors and a lot of them have come to us directly. It takes a lot of capital to build a beverage company. Being able to have a booth [at Expo East] is huge because we hadn't planned on going to because we couldn't afford it as a small business. But now we are. I'm grateful and excited for the opportunity to be able to grow our business across California.   
How did you prepare for the competition?
PA: We were assigned an amazing mentor through the Naturally Bay Area network who helped us immensely on refining our pitch deck. She gave us a very different and important perspective and I truly have her to thank for helping us win. Other than that, it was just a lot of practice. I recorded and timed myself over and over again until I was able to give the pitch in its entirety in the allotted time. I [also] took notes on what areas needed more clarity or emphasis. Watching yourself is not the easiest thing to do, but I do think that's what helped me understand exactly what I needed to work on to refine my pitch.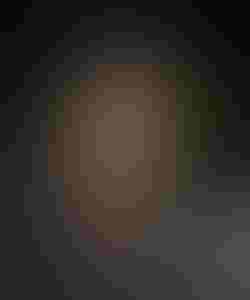 What was the inspiration for Twrl Milk Tea?
PA: As adults, we were nostalgic for the childhood drink our parents used to make for us. We were milk tea fanatics, but we couldn't have it every day due to the high calories and [amount of] sugar. We craved something to fill that void. With tea shops closed during the pandemic, we decided to test it out in our kitchen. We tried over 20 types of plant-based milk to make sure [the result] would pass our taste buds. I won't put a product out there that I wouldn't drink every day.
Does your tea have any added benefits?
PA: Teas are generally high in antioxidants and L-theanine. But pu-erh tea takes this a step further since it's a fermented tea that [supports] gut health and digestion. It's good to drink it after a meal. It also has the highest number of antioxidants out of all the teas. Our teas have L-theanine in them, which is great for late afternoons or early mornings for calm, clean energy without the crash.
How is your tea grown?
PA: One of our teas is grown on a misty mountain slope using natural spring water. It's almost wild. It's not on a giant, commercial tea farm—it's grown in the place where it was meant to be grown [where it develops] a lot of flavor and antioxidants. Organic tea tastes so much better and has a much richer flavor than commercial, non-organic teas.
How does your tea have a positive, sustainable impact?
PA: We make sure our teas are grown on a fair-trade, organic family farm [by people] that really care for the land they [cultivate]. We worked to find something that tasted good, but that was also sustainable. We use aluminum cans instead of plastic, so the product is fully recyclable and has less impact on the environment once it's used.
Are there any trends you're excited to see at Expo East?
PA: I'm always interested in plant-based innovation—any kind of plant-based meat and new plant-based milks and also what might be even better option than pea milk. I'm always looking for new flavors that are trending in the market. I'm also really looking for something that can be upcycled—that is the next step.
Subscribe and receive the latest updates on trends, data, events and more.
Join 57,000+ members of the natural products community.
You May Also Like
---