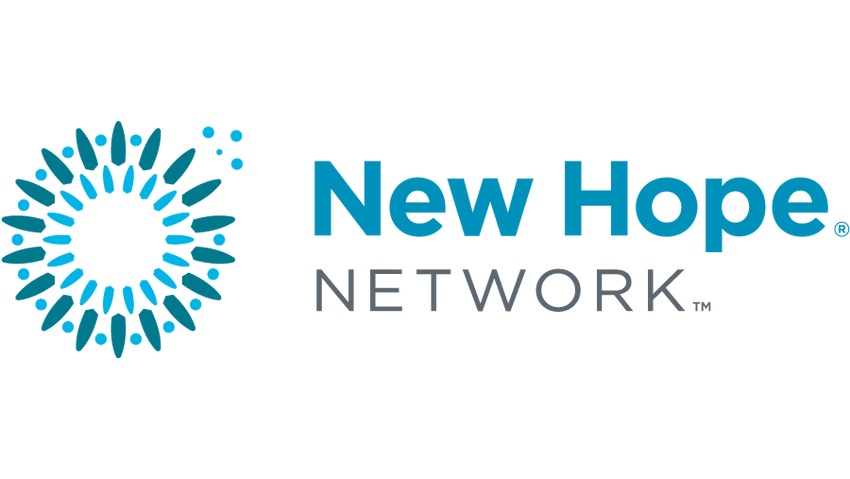 Bottled water—once the hip, healthy beverage to have sticking out of your yoga bag, riding in the cup holder of your Prius or even cascading into your dog's bowl—has taken quite a spill. Eco-conscious consumers are shunning it in favor of the tap, mayors are making city employees drink from water fountains and environmental groups are decrying the amount of plastic piling up in landfills.
But despite this bottled-water backlash, sales are growing—just not as quickly as in past years. "Water continues to do well," says industry consultant Jonathan Hall, editor of the Hall Water Report. "Water and enhanced water together as a category is the fastest-growing beverage. Enhanced water—where you add some vitamins or some flavor—is growing faster than plain old [bottled] water. But regular water will still grow in the single digits."
There's no denying that the current trends in bottled water—a focus on health, eco-friendly packaging and cause-related marketing campaigns—are being shaped, in part, by consumers' desires to feel virtuous once again when imbibing what used to be seen as the ideal portable beverage.
Healthy enhancements
A quick look in your cold cases shows that the line between water, juice and soda is blurring. Enhanced waters come in an array of colors that look like candy—pink, purple, green—and some are almost as sweet. Others have vitamins and minerals added to give you a health boost. "Enhanced water is growing at 20-plus percent right now," Hall says. "It's the darling of new products."
But for health-conscious retailers and consumers, a glance at the amount of sugars and caffeine on some of these labels can cause quite a shock. So some manufacturers are trying to keep the appeal of an enhanced beverage but get back to the health benefits of water.
Roberta Greenspan, a mother of two, created Wateroos—unsweetened, naturally flavored, reverse-osmosis-filtered water in juice-box-style packaging—when she couldn't find any nonsugary water drinks for kids. Wateroos, manufactured by Belmont, Calif.-based Maddie's Beverage Co., come in apple, berry, grape and plain flavors, and they feature water-loving animals on the boxes. "We wanted to really offer a water drink—not a diluted juice," says Greenspan, who calculated that three juice boxes a day equals more than 15,000 calories and more than 8 pounds of sugar consumed per year.
Hint, based in San Francisco, offers waters enhanced with natural, unsweetened flavors such as watermelon, hibiscus-vanilla and cucumber. "I think consumers are tired of complicated functional claims and they don't want to worry about preservatives and other artificial ingredients," says Kara Goldin, the company's CEO and founder. "They want a simple drink that just tastes good."
Exotic flavors like those offered by Hint are designed to appeal to adults. "One thing we know about consumers is they do embrace the new," Hall says. "They want the latest, newest flavor." And, he says, if a water comes in a tantalizing flavor that would never come out of the tap, that might help assuage the bottled-water guilt factor.
So what's next? Hall predicts that aging baby boomers will inspire manufacturers to come out with more health-specific waters instead of generally fortified drinks that promise an overall boost. "It will be a weight-loss drink or a bone-building drink with calcium," he says. "The trend really isn't fleshed out yet, but it seems logical."
Eco-friendly packaging
It's no wonder some of us feel bad toting around a bottle of water. Environmental groups such as the Natural Resources Defense Council—which estimates that only 13 percent of plastic water bottles get recycled—have launched campaigns to urge consumers to drink from the tap. And some cities such as San Francisco and Seattle have banned spending tax money on bottled water.
"My take is water is still the most natural beverage you can put into your body. I think making people feel guilty about their water choice is the wrong direction to go," Hall says. But the guilt is there nonetheless. Manufacturers have responded by introducing water in more recyclable, eco-friendly packaging that is produced with fewer petrochemicals.
In 2007, the U.K.'s Arctic Natural Waters Ltd. introduced to the U.S. market the Glacia IceBox, a 5-liter biodegradable box made with soy-based inks, which contains water from a glacier-fed spring in the mountains of Norway. All the plastic on the box is recyclable. The company's 1-liter, half-liter and 300-millileter sizes are packaged in recyclable cardboard with an aluminum liner, similar to that of Rice Dream and some brands of chicken broth. "It gives people the opportunity to still drink great water and not have to worry about hurting the environment," says LeeAnn Powers, who handles in-store sales support for IceBox products.
NUI water recently debuted recyclable eco-friendly packaging, a hybrid between a sports bottle and a pouch, that uses 75 percent less plastic. "We are one of the first companies in the U.S. to use this type of packaging," says Brian Machovina, president of the Santa Monica, Calif.-based company.
Offering water in earth-friendly packaging might catch on, Hall says, despite the fact that Telluride, Colo.-based BIOTA, which made biodegradable water bottles from corn, went bankrupt two years ago. "I think they entered the market a little prematurely," says Hall.
Drink for a cause
Partly to help consumers feel better about their products, some bottled-water companies are linking up with good causes and are making charitable giving the center of marketing campaigns.
"This whole cause concept is not new, but there's some room for it to grow up a little," says Tyler Merrick, founder of Project 7 Purified Water, which launched last September. "It's been on the back of the box—X percent goes to fight hunger. But there's a certain number of consumers who want to go to the next level."
Southlake, Texas-based Project 7, which has pledged a minimum donation of $105,000 to seven non-profits in its first year of business, has identified seven areas—including peace, saving the Earth and feeding the hungry—and each year will let its customers vote online to pick one non-profit that works in each area. Half of the company's yearly profits will be divvied up among the chosen organizations.
"In today's busy lifestyle, people feel they're maxed out with activities, kids and work," Merrick says. "They don't feel they can go out and volunteer in the field somewhere for a week." So Project 7 will help keep its customers connected to the chosen non-profits via the Internet. "We'll use blogs and video updates," Merrick says.
NUI also puts causes front and center, donating 50 percent of its profits to charities that work to improve children's health, Machovina says. The company also is engaging kids in environmental issues through a multi-book series. Machovina doesn't see a conflict between drinking a beverage such as NUI—which he sees as an alternative to juice or soda, not water—and drinking tap water.
"We hear people say kids should just be drinking plain water. Of course, plain water is the No. 1 beverage everybody should be drinking," he says. "But the fact is, kids aren't just going to be drinking plain water. Everyone wants a little variety."
Allie Johnson is a freelance writer based in Kansas City, Mo.
Would you like some plastic with that?
It's not just plastic bottles piling up in landfills that has some consumers worried. Recent news coverage of the possibility that contaminants from the bottles could leach into the water inside has some thirsty people wondering whether drinking straight from the spigot is the only safe option.
Most water is sold in bottles made of polyethylene terephthalate, or PET, which, according to the industry group the National Association of PET Container Resources, do not contain bisphenol A, the endocrine disruptor at the center of the recent controversy over hard plastic polycarbonate drinking bottles. (The well-known brand Nalgene, for example, switched to BPA-free bottles because of consumer demand.)
Some consumers are wondering what might be leaching out of PET bottles, which are approved by the U.S. Food and Drug Administration to hold food. According to NAPCOR, it is safe to reuse a PET bottle, freeze it or leave it in a hot car. But some scientists aren't so sure. A study done at Arizona State University and published in the February 2008 issue of Water Research showed that antimony, a contaminant that can cause acute or chronic health problems, leaches from PET bottles.
Scientists tested nine commercially available bottled waters at different temperatures and found that summer heat can cause quicker leaching, though antimony concentrations remained well below the maximum recommended by the U.S. Environmental Protection Agency.
But don't expect manufacturers to switch to an alternative anytime soon. "All manufacturers are set up to produce in PET—to change over would be a huge investment the consumer would have to absorb," says water industry consultant Jonathan Hall. "But I'm sure manufacturers would do that if the market moves in that direction."
So is there any alternative that retailers can offer consumers concerned about plastics leaching? For reusable bottles, try stainless steel—a low-nickel product called the Kleen Kanteen is available for people with sensitivity to nickel—or good old glass. A Canadian company, Sesen, makes a reusable glass bottle that comes with a carrying case made of recycled plastic water bottles.
Subscribe and receive the latest updates on trends, data, events and more.
Join 57,000+ members of the natural products community.
You May Also Like
---