Food makers define 'clean label' with minimal, staple ingredients
Food makers define 'clean label' with minimal, staple ingredients
Clean eating is a widely used but technically undefined term. These brands express their interpretations with formulations that prioritize simple, classically healthy foods.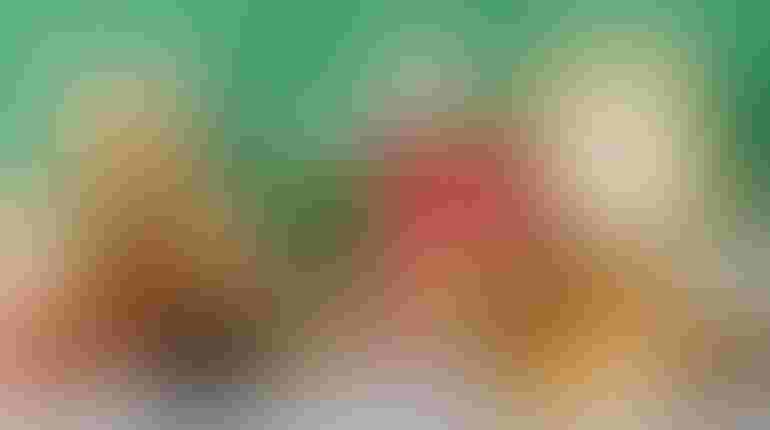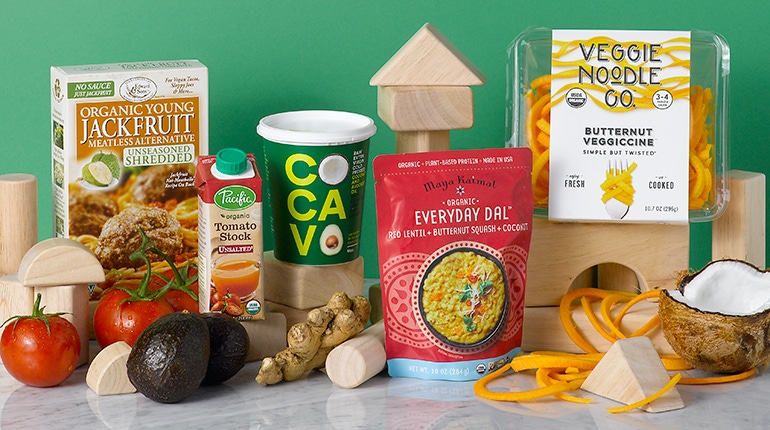 On a rainy afternoon in Boulder, Colorado, Beryl Stafford and her daughter decided to bake up a warm, filling snack. They stirred together whole rolled oats, brown rice syrup, salt, water and a store-bought vegan buttery spread that contained a blend of palm, canola and olive oils to keep it moist, and popped the mixture into the oven. What emerged was delicious. The oat bars were a hit with her daughter, Alex (nicknamed Bobo), and the nourishing baked bars were soon sold in nearly every coffee shop in town. Fast-forward 15 years, and though Bobo's Oat Bars have grown to be a household name in the natural foods industry, the original recipe remained the same.
But the company recently announced that starting March 2018, the famed Bobo's recipe would be altered for the first time: The vegan buttery spread would be replaced by organic coconut oil with the goal of creating a shorter, cleaner ingredient list. "We recognize the consumer preference for simpler ingredients as well as the preference for organic when possible so we listened to the feedback we received," says TJ McIntyre, CEO of Bobo's. "Even though organic coconut oil is more expensive than the previous oil blend, a lot of our consumers were asking for coconut oil and we take their feedback seriously." The switch took more than a year of research and development to achieve—eons in the food innovation world—to maintain the classic taste and texture. But according to Stafford, the opportunity to decrease the number of ingredients in the bars was too good to resist. (It also didn't hurt that coconut oil improved the product quality and consistency.)
This switch is indicative of a larger trend in the natural industry to move toward "clean label" foods, a generally undefined—but largely used—term that has increasing salience for many consumers of healthy products. The Instagram hashtag #eatclean, for instance, has been used upwards of 49 million times, more than #glutenfree, #dairyfree and #paleo combined. In 2015, the market research firm Euromonitor predicted that "clean label" foods would generate $62 billion in the United States alone, and in 2017 Nielsen found that 93 percent of U.S. households have purchased a clean-label product in grocery stores. Recipes from Clean Eating magazine routinely appear in the top of Google searches.
Such stats and cultural references tell us that Americans are clearly interested in clean-label products. But it also begs the question, what exactly does "clean label" mean?
At least one organization—The International Center for Integrative Systems—has attempted to answer this via a verification label called Certified C.L.E.A.N., a handy acronym for "conscious," "live" (as in not heated above 212 degrees and the majority of ingredients are organic), "ethical," "active" and "nourishing" as determined by the ANDI score, a whole food index that judges foods based on their nutrient-to-calorie ratio. While some brands, such as Hail Merry, makers of few-ingredient raw desserts, have used the seal on their packaging, it's confusing to even the most health conscious consumers. Why would "clean" also include "ethical"? Why must "clean" also be "raw"? Wouldn't a single-ingredient organic, kettle-cooked applesauce be considered clean?
Similarly, a 2017 study published in Food Research Journal attempted to examine and understand "clean label," but managed only to identify that consumers evaluated product cleanliness by looking at the front of food and beverage packaging in addition to the back-of-pack nutrition and ingredients label. Well, duh.
Certification labels that are deeply tied to fervently vocal food tribes, such as Certified Paleo and Whole30 Approved, are useful in that they help guide consumers—even those who don't follow paleo or Whole30—to choose products that eschew excess sugar, artificial flavors, sweeteners, dairy and legumes.
But special diet certifications, too, often fall short. For many, yogurt is considered clean label—particularly if it's sweetened just with fruit, and is from cows that ate only grass their entire lives. Paleo, Whole30 and even vegan diets would exclude this healthy category. Other registered dietitian-approved, nutritionally dense foods such as rolled oats, black beans and organic milk wouldn't be up to clean-label snuff either.
"I think the clean-label movement is larger than the Whole30 program," says Michele Silbey, senior marketing manager for the plant-based creamer Nutpods, which recently received the Whole30 Approved seal. "Whole30 has a specific way of defining health. But other fans of clean label foods might be vegans or vegetarians. Clean label can span all sorts of dietary lifestyles."
Defining clean foods
Perhaps clean label isn't about food tribes at all. Nor is it about popular superfoods-of-the-moment (although we're still fans of acai and chia). Rather, clean label could be about getting back to the basics. It could be about returning to classically healthy foods that have, in recent years, been somewhat maligned because of the popularity of certain special diets.
Grains. Legumes. Sweeteners such as honey and maple syrup. Even produce such as fruit. Not typically permitted in popular diets like paleo, keto or Whole30, these ingredients are foundational building blocks in modern (and possibly ancient) diets across the world. In 2015—in the thick of paleo and grain-free zeal—researchers from the University of Florence weakened the argument that grains were entirely void from caveman meals by finding signs that people living 12,000 years ago in the Paleolithic era ate oats. The incriminatory piece of evidence? An oat starch-dusted stone pestle that was discovered in a petroglyph-laden cave called Grotta Paglicci.
So what are we talking about when we talk about clean label foods? Ultimately, it seems to come down to trust. It's about buying a jar of honey that actually contains honey (not a blend of molasses and corn syrup) and that hasn't been highly processed and filtered. It's about purchasing bacon that contains just pork, water, salt and maybe celery powder; not sugar, nitrates, sodium phosphates and sodium erythorbate—ingredients found on a product that—I kid you not—says "natural" on the package. It's about choosing additive-free foods that are 100 percent, well, food. That's a definition all consumers (paleo or not) can get behind. 
Better snacks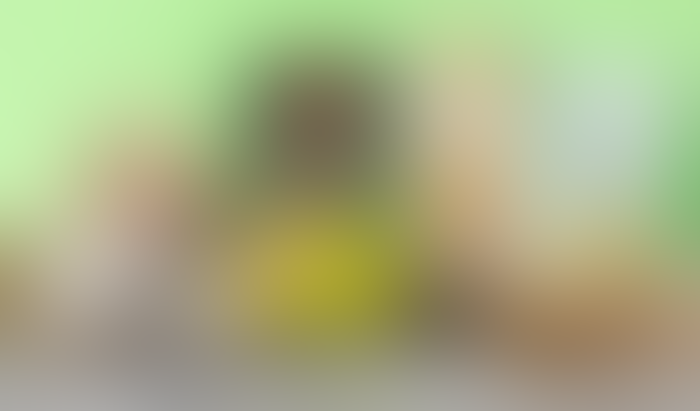 Hail Merry Bar Bites Salted Brownie
Hail Merry, makers of paleo-friendly desserts, recently launched a line of protein bar bites made with almond butter, shelled hemp seeds and a rarely used plant-based add-in, organic sunflower protein. Sweetened just with organic maple syrup, this Certified Vegan product contains 10 grams of protein and 260 calories. SRP: $2.99
Vital Farms Pasture-Raised Hard Boiled Eggs
Sure, boiling eggs at home for a midday snack is pretty easy. But it gets exponentially more difficult the further your customers venture from their kitchens. That's why we love these ready-to-eat hard boiled eggs from Vital Farms, a company with sterling animal welfare standards because they source eggs from pasture-raised hens. This means each chicken gets 108 square feet to run around, peck at the grass, flap its wings and more. SRP: $5.99
Hope Hummus Guacamole Green Chile
USDA Organic guacamole infused with tomato, lime, cilantro and roaring hot green chile peppers? Count us in! Hope is notorious for using HPP processing to extend the shelf life of this delicious dip while also keeping excess sodium and additives out. This guacamole is particularly tasty when served with tortillas and grilled fish. SRP: $3.99-$4.49
Simple Mills Soft-Baked Snickerdoodle Cookies
Soft-baked cookies that don't contain grain, gluten or dairy? Count us in! These tender, 110-calorie per serving cookies feature almond flour, honey, organic coconut sugar, eggs, vanilla extract, flax and more. Like many of Simple Mill's products, rosemary extract— not preservatives or excess sodium—is used to ensure freshness. SRP: $4.99
Hungry Buddha Coconut Jerky Jalapeno Lime
This USDA Organic vegan snack features chewy coconut meat spiced with sweet-savory add-ins such as date paste, coconut sugar, red pepper, garlic and more. We love this Certified Vegan brand because the coconuts are sourced through The Coconut Initiative, a group dedicated to sustainable sourcing. Hungry Buddha also participates in 1% For The Planet, which supports environmental nonprofits. SRP: $6.00-$7.00
Pantry staples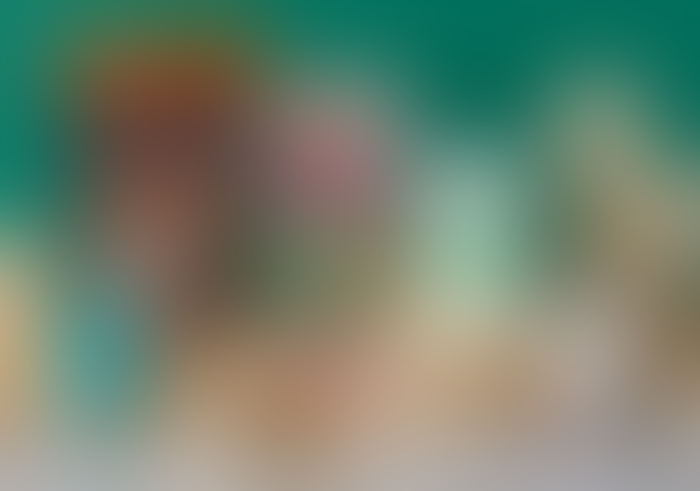 Soom Sesame Tahini 100% Roasted and Pressed Sesame Seeds
Brands like Soom are helping to expand tahini—the creamy Middle Eastern condiment made of blended sesame seeds—into categories other than hummus. Made just with roasted, ground sesame seeds (no added oils or salt), Soom's tahini is available in a take-along squeeze pouch, perfect for drizzling over salads for a nutty flavor addition, or using as a unique dip for carrot sticks, crackers and more. SRP: $23.64 for 12-pack
Rachel's Overnight Oats Pumpkin Spice
Overnight oats are a popular choice for saving time in the morning. This SKU from Rachel's features good fat-filled seeds (including chia, hemp, flax and pumpkin) and classic pumpkin pie spices. Add ¾ cup of almond milk to a ½ cup of the oat mixture, and let sit overnight in the fridge. The next day the mixture will be soft, creamy and perfect for breakfast. SRP: $5.99-$6.99
Applegate Naturals No Sugar Uncured Bacon
Now Whole30 Approved, Applegate's new no sugar-added bacon contains just pork, water, sea salt and celery powder (in place of nitrates). Applegate prioritizes sourcing pork from hog farmers who practice humane raising methods, such as no crates, no antibiotics and a longer weaning time for baby pigs. SRP: $5.49
Nutpods Original Creamer
Conventional creamers traditionally contain icky ingredients such as corn syrup, hydrogenated oils or calorie-free sweeteners like sucralose. Primarily made with water, coconut cream and almonds, this vegan Whole30 Approved creamer is a step in the right direction for a plant-based pour that blends perfectly into coffee or tea (it does contain tree gums, acacia and gellan, to help that process along). SRP: $3.59
Zach & Zoe Raw Honey Wildflower with Lavender
This raw, unpasteurized wildflower honey features a floral hit of organic lavender, making it an outstanding addition to tea, sauces, toast or pairing with peanut butter. Zach & Zoe is a family-run business based out of rural New Jersey, where bees forage for food and make delicious honey on the family's own Sweet Bee Farm. SRP: $12.00-$15.00
Mostly fruits & veggies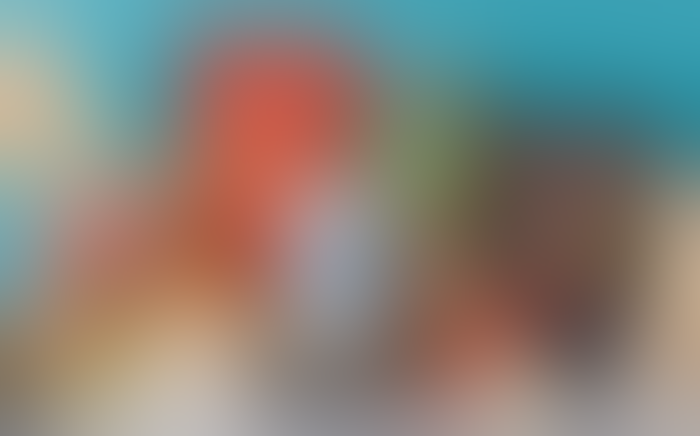 Señor Avocado Freeze-Dried Avocado Bites Peruvian Pink Salt
Avocado moves beyond toast with these shelf-stable avocado bites that contain just two ingredients: freeze-dried Hass avocado chunks and pink salt. This packet of brown-resistant avocado fits perfectly in a work bag for later sprinkling atop soups or salads. They serve as fantastic, paleo-friendly swaps for croutons. SRP: $3.99
Fresh Bellies Pepperlicious
Designed to build a toddler's palate for vegetables but totally tasty for adults, too, this freeze-dried (not fried!) snack is made with three high-quality ingredients: roasted red bell pepper, olive oil and sea salt. They're a crunchy, Non-GMO Project Verified nosh that delivers 90 nutrient-packed calories. SRP: $3.99
That's It Apple + Blueberry Bites
It's hard to believe these tender, chewy chocolate treats contain only three ingredients: apples, blueberries and dark chocolate. Per their name, That's It is a brand that prides itself on offering products that contain just what's on the front of the package. These paleo-friendly truffles are 150 calories per package, and deliver 5 grams fiber—impressive for a chocolate treat! SRP: $13.99 per 6-pack
Vermont Village Organic Unsweetened Apple Sauce
This USDA Organic applesauce from Vermont Village is the epitome of clean label. Apples are cooked down and simmered in small kettles—no water or sugar is added—to achieve this highly flavorful snack and baking add-in. It's a simple, high-quality product that's handy to keep in the kitchen. SRP: $4.49
Bare Snacks Sea Salt Carrot Chips
Baked and never fried, these crunchy, savory chips contain carrots and sea salt—that's all! These bright orange veggies are a lovely product extension for a brand that values using as few ingredients as possible. A whole bag sets you back a mere 140 calories, making them perfect for a permissible snacking occasion. SRP: $4.29
Meat helpers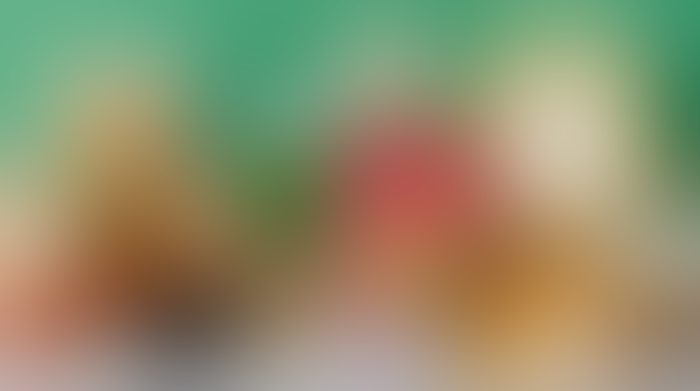 Edward & Sons Organic Young Jackfruit Meatless Alternative
Jackfruit is a large, spiky fruit native to countries in Southeast Asia such as Thailand, Bangladesh and India—and it's steadily gaining steam as a popular meat substitute, thanks to jackfruit's near-identical texture to stewed meat. This organic young option was purchased from sustainable farmers in southern India. Try adding to stews, or stewing with taco seasonings and wrapping in a tortilla. SRP: $3.99
Pacific Foods Organic Tomato Stock Unsalted
For those who avoid eating animal products, this straightforward unsalted tomato broth is a welcome add-in for stews, risottos and even for cooking rice. Made with just organic tomatoes and water, this ready-to-use broth beautifully complements the plethora of bone broth products already stocked on store shelves. SRP: $2.49
Cocavo Coconut and Avocado Oil with Cilantro, Lime and Ginger
A shelf-stable oil blend infused with spicy-tangy ingredients, this pale green oil boasts a high smoke point (perfect for sautéing meats, veggies and tofu) and slightly lower saturated fat content than coconut oil alone. Also delicious with scrambled eggs. SRP: $11.99
Maya Kaimal Everyday Dal Red Lentil + Butternut Squash + Coconut
Laud the lentil! Inside this amazingly delicious pouch is an authentic, USDA Organic dal that (if you knew how) you could make at home. This vegan blend contains red lentils, butternut squash, coconut cream, jalapeno pepper and spices. No fillers, gums or preservatives anywhere. Pour over rice for a quick lunch or dinner. SRP: $4.99
Veggie Noodle Co. Butternut Veggiccine
Even if your customers don't follow a gluten-free diet, swapping out pasta for spiralized vegetables is a fantastic way to get their five-a-day. Cece's, the newly appended moniker, makes eating butternut-squash "veggiccine" and meatballs (or tempeh balls) super convenient with this single-ingredient packaged SKU. Stock it in the produce section for optimal sales. SRP: $4.99
Subscribe and receive the latest updates on trends, data, events and more.
Join 57,000+ members of the natural products community.
You May Also Like
---
Sep 20 - Sep 23, 2023
Natural Products Expo East is the East Coast's leading natural, organic and healthy products event.
Learn More