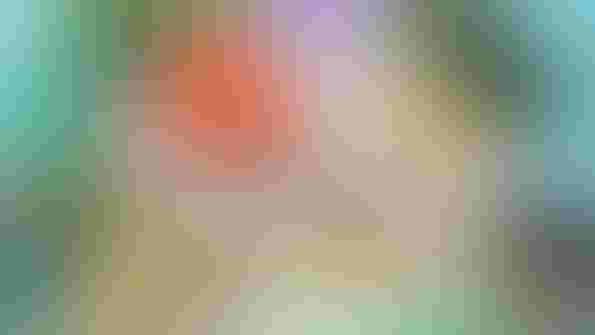 Wheat. Dairy. Soy. Tree nuts. Peanuts. Eggs. Fish. Shellfish.
What do these eight seemingly innocuous foods have in common? They're all ingredients that consumers increasingly view as unhealthy—potentially even dangerous—components of packaged foods and beverages.
Several forces have led to the vilification of these eight ingredients. But the most significant driver may be the astronomical spike in food allergy diagnoses in the U.S., especially among children. According to the Centers for Disease Control and Prevention, rates increased about 50 percent between 1997 and 2011, and food allergies now affect approximately one in 13 children, roughly two kids per classroom. The "Big 8" foods are responsible for a whopping 90 percent of all allergic reactions to food in this country.
While there are many theories about why food allergies have become so prevalent today, the jury is still out on the exact reason. Regardless, experts do know that people in industrialized nations are more likely to have food allergies than those living in developing countries. Also, you have a greater risk of a food allergy if your mom or dad has one too—or if either parent suffers from asthma, eczema or another allergic disease.
Given these staggering stats and facts, it's no surprise that the market for natural foods and beverages carrying "allergen free" and "free from" claims has exploded. "Allergen free" typically means a product is void of the Big 8, while "free from" means that a food or drink does not contain one or two common allergens. (Although some brands define these terms differently.)
In the past year alone, sales of natural products bearing these labels have gone gangbusters. According to SPINS, in the 52 weeks ending Jan. 24, sales of allergen-free products rose 26.5 percent in the combined conventional and natural channels to hit $190.4 million. And despite suspicion that gluten free is a waning fad, sales of gluten-free products grew a modest but significant 9.6 percent to an outstanding $25 billion (yes, that's billion with a "B").
But out of all of these types of claims SPINS tracks, products sporting a grain-free label have notched the most eye-opening sales growth. In the year preceding Jan. 24, products in this category grew 242.6 percent to $44.1 million. While grain-free items commanded markedly lower sales than gluten-free products, these numbers are nothing to frown at. Interestingly, products carrying lactose-free claims had an abysmal 8 percent sales slump over the same time period.
But here's something interesting to consider: If you add up this market data and compare it to the number of Americans diagnosed with actual food allergies, the sales don't quite make sense. Yes, food allergies are becoming more common, but it's still a small percentage of Americans who have one. So where are these sales coming from? Clearly, consumers without diagnosed food allergies are buying free-from products too.
"There is definitely a subset of people, albeit small, who have a true, diagnosed allergy and are seeking out foods they can still eat," says Kelli Koehler, co-founder of Wildway, a brand of foods that don't contain dairy, grains, gluten or wheat (but do include nuts). "But more than that, over the past few years we have seen more and more people flock to natural products like Wildway because of the way these foods make them feel."
There's another important reason those without allergies buy free-from foods: convenience. Parents often must juggle feeding kids who have multiple allergies and children who have none at all. This now-common situation underscores a vital attribute of successful allergen-free natural foods and beverages: These products taste delicious to those who are used to eating free-from foods—and to those who rarely eat them.
Doug Radi, CEO of Good Karma, maker of probiotic-packed flax milks, is extremely focused on making sure his product appeals to everyone in a household. "It's awesome when [food purchasers] can bring home a product that tastes great and meets the allergy-free drinker's expectations, but also makes the person allergic to soy or dairy feel included and normal," he says. "The real lynchpin issue is whether a product has a taste that the whole family loves."
Perhaps the key takeaway here is that consumers of allergen-free foods and beverages have developed palates. They won't compromise on taste, and they'll ditch products that do not offer unparalleled nutrition. Myriad manufacturers are stepping up to deliver nutrient-dense, allergen-free products that consumers will turn to again and again.
"The allergen-free market has both grown and evolved over the last several years," explains Becky Harpstrite, vice president of marketing for Hilary's, which makes vegan and allergen-free burgers, salad dressings and more. "The number of consumers following restricted diets has grown, as has the number of consumers managing multiple allergies." But the greater change for manufacturers is meeting these people's expectations of foods. "They want the same high-quality, culinary-inspired, made-from-real-ingredient foods that all consumers want," continues Harpstrite.
Added value
It's becoming increasingly clear that the allergen-free and free-from category is not just about what these products don't have—it's also about what they do. This savvy subset of shoppers wants other ingredients that offer additional health benefits. A prime example? Probiotics.
These beneficial bugs are popping up everywhere in the natural category, not just in allergen-free offerings. More than 60 SKUs containing added probiotics, including baking mixes, beverages and nutrition bars, were launched at Natural Products Expo West in March, a massive uptick from last year's trade show. At Expo West 2015, we saw just a few brands touting probiotics. Top probiotics supplier Ganeden leads this infused food and beverage charge, thanks to the brand's Probiotic Jumpstart Program, which helps companies better incorporate probiotics into their formulations.
We already know natural shoppers are interested in ingesting more probiotics, and allergen-free consumers may be even more attune to the good-bug benefits. "The allergen consumer is just like the general population," says Good Karma's Radi. "There's an increasing consumer awareness of probiotics and their connection to gut and immune health."
It's interesting that probiotics, rooted so deeply in supplements, are growing with such vigor in the food and beverage space. It was gut-health supplement companies that first sparked consumer awareness of probiotics and supported research on these powerful little organisms.
But now as food manufacturers become more skilled at formulating with probiotics, allergen-free consumers are scooping up their products in droves. Several brands, such as Good Karma and Purely Elizabeth, are intelligently formulating probiotic products with clean ingredients and pursuing trusted certification labels like Certified Gluten Free and Certified Vegan.
Smart placement
With a growing allergen-free market that crosses categories, it can be challenging for retailers to decide where to merchandise products from innovative brands. Should grain-free granola with added probiotics be in the granola aisle or closer to the paleo section? Should a vegan milk alternative with probiotics and omega-3s be housed near the supplement aisle or in dairy?
It's worth experimenting with placement to see where food-allergy customers are best able to find products. Doing so not only allows you to better serve these shoppers, but it should also translate to more rings at the register because free-from and allergen-free shoppers typically have larger basket sizes. In fact, free-from shoppers fall into the top 15 percent in terms of spending. They also visit grocery stores more frequently than all other heavy shoppers, and they spend an average of $102 per trip—$38 more than natural and organic shoppers. (Download "Understanding Free-From Foods" to learn more.)
One smart suggestion to increase traffic is to place allergen-free items near their traditional counterparts.
"I love when we put special and allergen-free options next to mainstream options," Radi says. "It legitimizes these products and makes [in-aisle] conversations very easy."
Wake up well
Pioneering manufacturers make the most important meal of the day more enjoyable (and nutritious) for allergen-free and free-from consumers.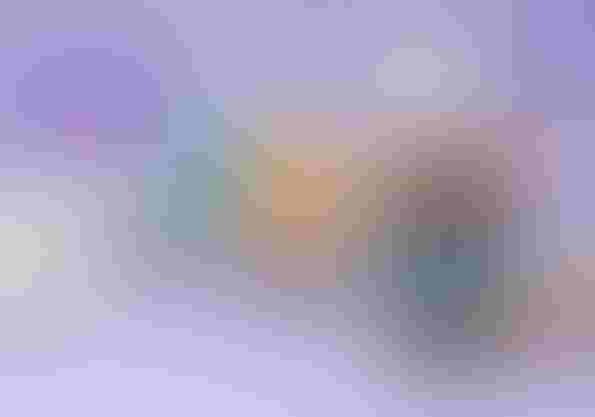 Purely Elizabeth Grain-Free Granola Original
One of two new SKUs launched from clean-ingredient company Purely Elizabeth, this grain-free version that includes fruits, nuts and superseeds like hemp and chia is perfect for taking on hikes, mixing with diced fruit or pairing with Greek yogurt. Also check out Purely Elizabeth's new line of probiotic-containing granola. SRP: $6.99
Royal Hawaiian Sweetened Vanilla Macadamia Milk
Soymilk, meh. Macadamia milk, now we're talking! New From Royal Hawaiian, makers of dark chocolate- and spice-coated macadamia nuts, comes this silky-smooth milk alternative made with Non-GMO Project Verified macadamia nuts. The best part? This 60-calorie beverage contains minimal sugar, an anomaly in the dairy-free
milk space. SRP: $3.49
Wildway Grain-Free Instant Hot Cereal
Love hot cereal in the morning but can't handle grains? This beautifully packaged morning meal is chock-full of wholesome gluten-free, paleo and vegan ingredients, including ground flaxseed, walnuts, cashews, coconut flour, pecans, dried dates and, in certain flavors, freeze-dried blueberries and vanilla beans. Add Wildway's signature grain-free granola for more crunch and texture. SRP: $5.99
Good Karma Dairy Free Probiotic Cultured Flaxmilk Beverage
Each vegan- and gluten-free serving of this probiotic-rich beverage delivers 5 grams protein, 1,200 mg omega-3 fatty acids and seven live and active cultures—all for just 150 calories. Also free from nuts and soy of any type—rare in a milk alternative. Plus, members of your household who don't have food allergies will likely enjoy this also. SRP: $3.99-$4.29
The main event
Be it lunch or dinner, these new allergen-friendly offerings kick hunger, and deliver on flavor and convenience.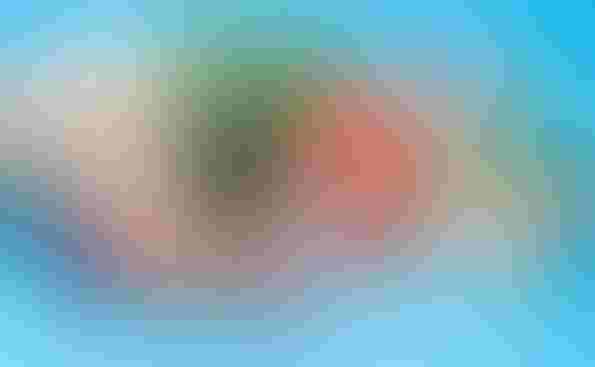 Sir Kensington's Fabanaise Chipotle Vegan Mayo
For consumers who eschew eggs but who also want a clean-label condiment, the newest launch from Sir Kensington's will fit the bill. Instead of using pea or soy protein or binders—the modus operandi of many vegan mayos—Fabanaise teams up with a hummus company to source aquafaba, the water left over from soaking chickpeas, which is chock-full of proteins and starch that adds heft and stability to sauces. SRP: $5.99
Banza Rotini Made From Chickpeas
Check out Banza's new standout packaging that will even attract consumers without dietary restrictions. Made with a new-and-improved blend of chickpeas, tapioca, pea protein and xanthan gum, this Certified Gluten-Free pasta delivers 8 grams fiber and an impressive 14 grams protein per 2-ounce serving. Bonus: Banza is significantly lower in carbs than traditional grain pasta. SRP: $3.49
Explore Cuisine Organic Edamame Spaghetti
Can you believe that this USDA Organic, Certified Gluten-Free, Non-GMO Verified pasta contains just one healthy ingredient: organic edamame? We couldn't either. While the texture isn't exactly the same as wheat-based pasta, we love the simplicity of this allergen-free main meal; from a company dedicated to sourcing fair trade and sustainable ingredients. Oh, and did we mention that it also contains 25 grams of protein? SRP: $4.99
Dr. Praeger's Veggie Burgers
These dairy-free veggie burgers from legacy brand Dr. Praeger's deliver on taste, texture and health. Filling enough for dinner, the best thing about this burger is that it contains healthful and interesting add-ins typically not found in other veggie burgers, including spinach, zucchini, water chestnuts, daikon radish, bean sprouts, gochujang sauce, fermented rice wine, shitake mushrooms and more. Sound good? Trust us, it is. Also good: the new Mushroom Risotto flavor. SRP: $4.99
Safe snacking
Ditch the dry, flavorless rice snaps. These free-from brands cater to evolved palates by focusing on high-quality ingredients and intelligent formulations.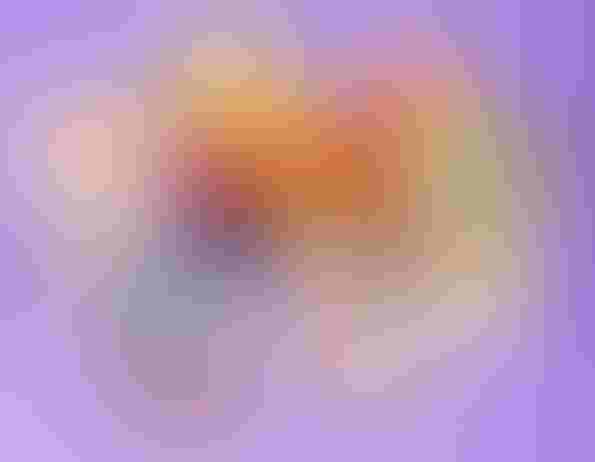 Simple Mills Sundried Tomato & Basil Almond Flour Crackers
Born from a realization that she felt better following a grain-free diet, Simple Mills founder Kaitlin Smith was on a quest to create delicious paleo-friendly, vegan and soy-free products. This line of almond flour-based crackers is stellar. Also made with sunflower seeds, flax, tapioca, cassava, organic sunflower oil and spices. So good. SRP: $4.99
Wilde Maple Uncured Bacon Blueberry Slow-Baked Turkey Bar
A high-protein, gluten-free protein bar that slays hunger. Here, free-range turkey, uncured bacon, date paste and even quinoa and flaxseeds combine to make a very low-sugar bar with 11 grams protein. All for just 100 calories. This bar is another example of the clean-meat trend, and it does not disappoint. SRP: $2.49
The Ginger People Arjuna Ginger Bar
In the allergen-free and free-from category, ingredient simplicity is a huge bonus. That's why we love this new chewy, spicy-sweet snack bar, made with USDA Organic coconut sugar, pectin, tapioca and exceptional stone-ground ginger from the volcanic landscape of Java. All ingredients are sourced consciously and are gluten free and dairy free. SRP: $2.39
Natural Sins
This relatively new line of super-simple fruit and veggie chips are made with just two ingredients: very thinly sliced produce and raw cane sugar. That's it! Such pared down ingredients make them a good allergen-free option because they're free from the Big Eight. We adore the fruity Pineapple and Mango flavors, and the vegetal Beet flavor. SRP: $2.99
Subscribe and receive the latest updates on trends, data, events and more.
Join 57,000+ members of the natural products community.
You May Also Like
---