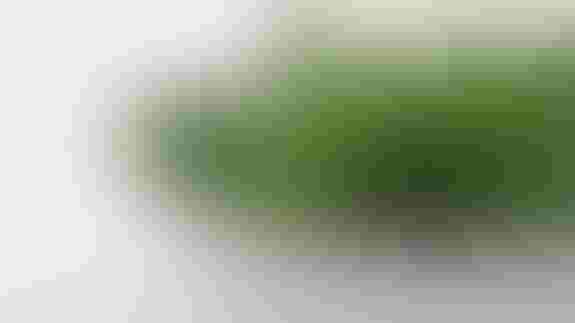 Kale is pretty much everywhere. It's in our soups, snacks and smoothies. It's a quinoa cohort in steamy side dishes. It's even vying to oust romaine's position in the Caesar salad. But prior to 2009, when Brad Gruno first ventured to his local farmer's market with what would become the popular Brad's Raw Chips, and Dan Barber's kale chip recipe hit the pages of Bon Appetit, kale was only to be found in regional Italian dishes and, purportedly, lining the salad bar beds at Pizza Hut (by some accounts, Pizza Hut was the largest pre-boom consumer of kale—without anyone actually consuming it).
By 2012, kale had achieved superfood superstardom, and five years later it still holds a solid position on the charts. This is a true vegetable-next-door, rags-to-riches climb, not the introduction of a rainforest exotic captivating everyone's attention. But, like any superstar, the throne will eventually be toppled, leading many to speculate about the next kale.
Predictions range from mushrooms to moringa—and maybe even duckweed. But even more interesting is the method for identifying such a rise. Hint: it all comes down to a confluence of forces.
"The key is looking at what the reasons are for kale's success," says David Sax, author of The Tastemakers. He points to four elements that recommend kale. "The most important is that kale is the Swiss Army Knife of the brassicas and green vegetables," he says. "You can eat it raw, you can eat it cooked. It can stand up to pretty much any type of cooking."
Secondly: production. Kale has a long growing season adaptable to variety of climates. In contrast, Sax points to Arugula. "Some people say arugula is the next kale," Sax says. "No, arugula's not going to be the next kale because after a few days arugula turns into a soggy, sloppy mess, you can't use arugula in hot cooking, and it's a lot more difficult to grow." Then there's the cultural context. "Every food trend is a sort of cultural force and a story line in the guise of something edible." With kale, the story line is a virtuous one, Sax believes. "It was an edible Prius. It was a cultural signifier." Kale has the power to be a symbol of a set of values (like bacon, which Sax calls the "macho, male, red-blooded, red state equivalent to kale"). Thus, yoga mat in one hand, kale in the other, consumers can broadcast their participation in a movement.
Then, when you're Wendy's and you add a kale salad, Sax suggests, "you are sending a message that your values are in line with those people."
Availability and versatility lend an item to a rapid ramp-up. The cultural piece is the driver. "So anytime someone asks, 'what is the next kale?'" Sax says, "we have to ask: 'does it have those factors?'"
In the package
"As a restaurant, it's easy to experiment with kale and put it on the menu for a while and see if people adopt it," says Eric Pierce. As director of business insights for New Hope Network's NEXT Data & Insights team, Pierce is less interested in culinary trends and more interested in CPG, which has a different trajectory. Manufacturing finished goods calls for a much more substantial investment up front, he says, and therefore a reasonable amount of market momentum must be established beforehand. "It's that momentum that we here at NEXT and New Hope try to utilize as a way of identifying what trends exist in the marketplace," he says.
Pierce traces the recent rise of drinking vinegar as an example, noting parallel forces that might help propel it forward. First is kombucha, a beverage that GT's brought to market 20 years ago, but has really only taken off in the last few years, "as consumers were trading out of sodas and beginning to look for other flavor profiles." Also emerging over the last few years were the broader category of functional beverages and the rise of fermented foods, lending credibility to vinegar as a viable flavor profile, "demonstrated by the entrepreneurs and the bets they're making in the marketplace," Pierce says. "Every time an entrepreneur brings a new product to Expo, you think of that as a pretty meaningful market indicator. This is an individual who's now spent how much money building this product and getting it to this point? But then they've also now committed to saying, 'I'm big enough and it's worth the expenditure to come to Expo to find greater distribution.'"
This year, Expo West saw at least 14 drinking vinegars across five brands, "all that were out there on the market, most of them now focused on ready-to-drink that you'd pick up instead of a soda, instead of a Suja, instead of other beverages."
Thus, drinking vinegar has a meaningful context for continued momentum. "Something like a cronut doesn't have that," Pierce says. "Those mashups are kind of fun, but I think they're fads. The only thing they have in common is the novelty of finding something new. If something's going to have the potential to build a business around," he says, echoing Sax, "I want something that connects to a larger cultural trend that's going to help sustain it." There's immediate benefit for the brand, too. "They don't need to scale all on their own," Pierce says. "They're going to draft on these broader themes."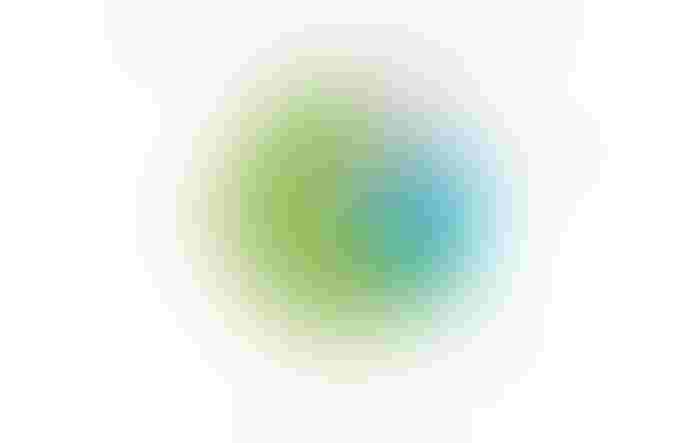 Donut backlash?
"As I thought about this, I wondered if the superfood trend pattern has ridden its course," says Kara Nielsen, food and beverage trend expert and U.S. sales and engagement manager with Innova Market Insights. She's talking about how "earnest and clean" health food has gotten. "Grain bowls, fermented ingredients, avocados, sweet potatoes, miso, etc., have created a new set of good-for-you-ingredients that also feel precious." Will all of this clean eating create a sugary or gluten-centric backlash?
Like donuts, she says. Or something in between, "like great baked goods, slow-fermented breads, heirloom regional wheats and grass-fed dairy." The craft food movement is well-established, she says, pointing to small batch versions of not-traditionally-healthy items like ice cream. "This continues to be a time when there is a whole spectrum of good quality foods to choose from."
On the healthy, single ingredient side, however, Nielsen wonders about mushrooms, algae and seaweed. Is it time for one of these to pop? "It fits with these times of awareness of sustainability to embrace a green plant like an algae or seaweed that is doing its natural thing and then harnessing it into a nutritious and resourceful ingredient."
Duck, duck… weed
Geoffrey Palmer, CEO of sports nutrition company Clean Machine, sees duckweed as a contender. The rapidly growing plant covers the surface of ponds and slow-moving waterways. It can be used in bioremediation for its ability to rapidly take up what's in the water. In a similar way, and in more favorable conditions, please, the plant can grow to harvest and be processed into a ready-for-market nutritive powder in 48 hours.
"It has a near zero carbon footprint in the processing and production of it," says Palmer, who buys the ingredient, marketed as Lentein™, from Parabel. "It literally goes from sitting on the ponds, up a ramp, into pressing and there's a finished product within minutes. It's a truly sustainable market."
But that's not the primary duckweed story. "What makes it even more exciting is that it's also higher in nutrient density than any other plant including kale, spinach, spirulina, chlorella… even moringa, believe it or not." To be sure, moringa—a highly nutritive, weed-like tree with world-saving aspirations—has been pegged as the next kale. But duckweed stacks up higher, Palmer says.
"It's higher in branched-chain amino acids and essential amino acids than any other plant protein ever discovered," he says. And it's comparable to whey, he adds. Additionally, Lentein is high in vitamins, minerals, antioxidants, micronutrients and even omega-3s. "It's just a tremendous supergreen and superprotein."
By comparison, Palmer explains the recent emergence of pea protein. "One [factor] was the paleo movement which did not want grains," he says. This eliminated wheat and rice just as soy came under scrutiny for its phytoestrogens. Pea also provided one of the most favorable branched-chain and essential amino acid profiles in plant proteins. That is, until Lentein came along.
"It makes me think how many other superfoods are out there that we are considering weeds or are not paying attention to," Palmer says. "We've been looking at basic crops over and over and not really recognizing some of the other plants out there that have super tremendous healing properties." 
But, for all its promise as a winning ingredient, duckweed will not be the new kale per se, not unless it can make its way into the culinary world. Even getting it to a protein shake took some effort. Palmer is exuberant about the flavor profile achieved in their vanilla chai powder, but this was a matter of overcoming duckweed's inherent "green" flavor. It may be awhile before we see duckweed pesto on the grocery shelf. 
So, while it may be the next superfood, a la chia and acai, it might not have what it takes to be the cross-category darling that kale has been.
So, what is it?
NEXT's Pierce identifies a few broad trends to watch. Sleep, stress and balanced energy is one such emerging theme, with adaptogenic herbs showing up in functional beverages, functional chocolates and functional snacks, he says. "We've been talking about it for quite some time, but it's just beginning to materialize."
In fact, functionality will continue to grow overall, with, says Pierce, "things that were traditionally only in the supplement space coming into food and beverage."
True. But, while functional food categories like those Pierce identifies, supergreen superproteins like duckweed, and clean label craft foods like those Nielsen is watching are interesting (and perhaps more useful to observe), they fail to answer the question: what is the next kale?
During the reporting of this article, Bloomberg published a compelling prediction in the unambiguously titled, "Cauliflower is the new kale."
The pale crucifer does have many of the characteristics Sax laid out for kale: It's available. It's versatile. "It's also a blank slate vegetable," Sax says. "It is something that you can do all sorts of things with, and it holds up to heat and frying and soups and stews..." And it's a vegetable, "so it has this culinary message that could be virtuous … but could still have texture and flavor and bite and wouldn't just be a bunch of sad tofu."
But is it super? "Nutritionists can always tell you what's good about it," Sax says. "Every food has nutrition in it, that's why it's food."
Indeed, according to mercola.com, cauliflower is "like winning the antioxidant and phytonutrient lottery," while providing digestive and detoxifying benefits, and even cancer-fighting and heart- and brain-boosting nutrients. 
It's a solid contender, slowly rising from familiar to ubiquitous. But has it already peaked in culinary circles? Time will tell whether it can topple kale. One thing seems likely, though. It's not going to take over the smoothie menu. Subscribe and receive the latest updates on trends, data, events and more.
Join 57,000+ members of the natural products community.
You May Also Like
---