Impossible Foods accelerates retail expansion with The Kroger Co.
Impossible Foods accelerates retail expansion with The Kroger Co.
Impossible Burgers are now available in 2,700 retail locations, up from 150 at the beginning of the year. Independent grocers won't be left out of company's growth plans.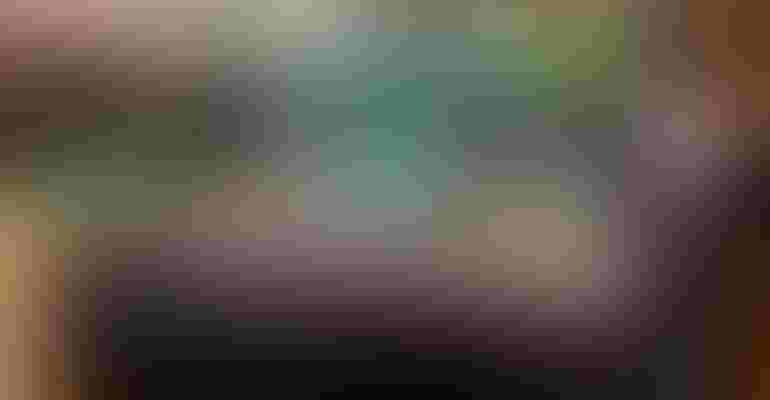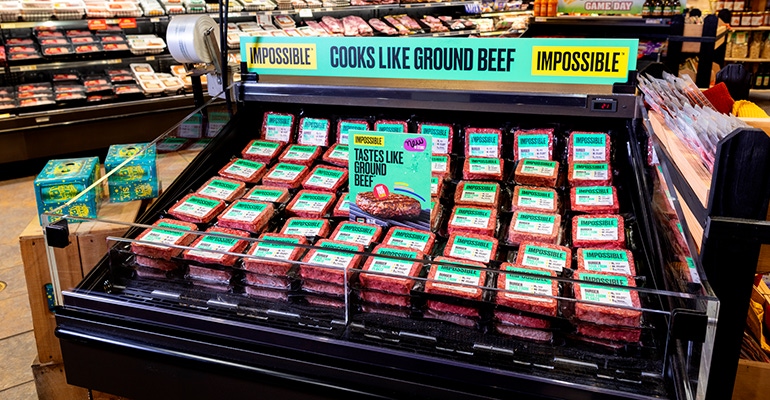 Impossible Foods is accelerating its retail expansion with the rollout this week of Impossible Foods at more than 1,700 Kroger-owned grocery stores nationwide and Kroger.com.
With the addition of Kroger-owned stores in 28 states, Impossible Foods increases its retail locations to 2,700 stores, 18 times what it had at the beginning of 2020. Other retailers include all Albertsons-owned stores in California and Nevada; all Jewel-Osco stores in the greater Chicago area, northwest Indiana and eastern Iowa; all Wegmans stores along the East Coast; and more.
"The launch of Impossible Burger at Kroger grocery stores nationwide signals our intention to make Impossible Burger available everywhere America shops—at brick-and-mortar retailers and their increasingly popular online ordering and delivery services," Impossible Foods President Dennis Woodside said in a released statement. "We expect our retail footprint to expand more than 50-fold in 2020, and we are moving as quickly as possible to expand with additional outlets and in more retail channels."
Those channels include independent retailers, he said during an online press conference on Tuesday. By the end of the year, he expects Impossible Burgers to be broadly available at retail and added that independent retailers would be a big part of that expansion.
Dr. Patrick Brown, a co-founder of Impossible Foods, also discussed the company's growth. The company is on track to eliminate animal-based meat by 2035, something that requires doubling its sales every year, he said.
"We're going to have lots of interesting things coming down the pike," Brown said. "We're thinking big, but we're still a small company."
Employee safety a top concern
Around the country, meatpacking plants are shutting down because employees are contracting and dying from COVID-19. Mother Jones reported on May 1 that more than 6,800 workers from meatpacking and processed food plants are confirmed to be sick with COVID-19 and at least 25 have died.
To prevent a shortage of beef, pork and chicken, President Donald Trump ordered at the end of April that meat processing plants had to remain open.
Conversely, Impossible Foods shut down its processing plant for three weeks during the height of the pandemic in the Bay Area of Northern California, Woodside said. As it slowly reopens the research and development offices this month, the company will limit the number of people on location and enforce social distancing directives. If the spread of the virus continues to fall, more employees will slowly be called back to work.
Impossible Foods wouldn't have people working if it weren't safe, Brown said.
Subscribe and receive the latest updates on trends, data, events and more.
Join 57,000+ members of the natural products community.
You May Also Like
---