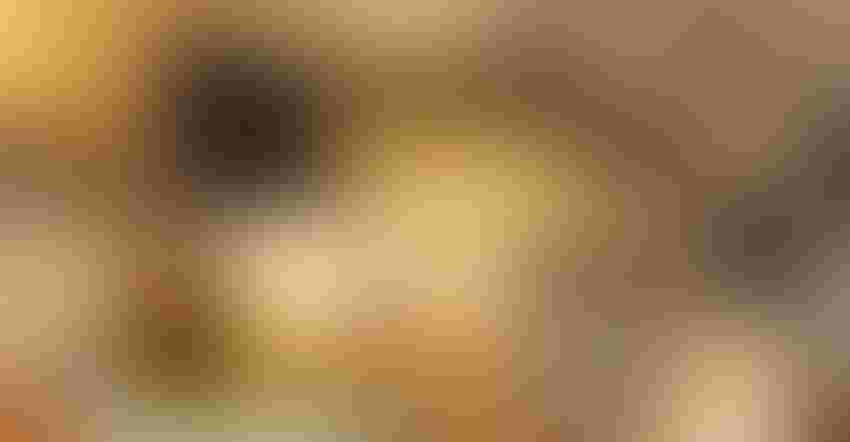 In the small town of Lafayette, Colorado, every January thousands of people line up in the local elementary school to indulge in warm bowls of oatmeal, complete with fixin's ranging from berries and toasted nuts to fresh basil, bacon and even jalapeños. Coupled with a 5K run (this is Colorado after all), the annual Lafayette Oatmeal Festival continues to thrive after 23 years despite recent consumer desire to eschew grains.
While experts say products containing bleached, refined wheat flour (such as white bread) can cause a glycemic response similar to sugar, most registered dieticians suggest Americans incorporate more whole, intact grains into their diets—and scores of studies show that whole grains are a boon to human health. One 2016 review of 45 studies published in The BMJ (formerly The British Medical Journal) found that intake of whole grains is associated with reduced risk of coronary heart disease, cardiovascular disease and total cancer—possibly thanks to grains' ample fiber and protein content. The genesis of Lafayette's Oatmeal Festival? In 1997, Quaker Oats commissioned a study that recruited 100 volunteers from the small city to eat a bowl of oatmeal for 30 days. Researchers found that 98 percent of volunteers lowered their cholesterol after the experiment. Quaker Oats has sponsored the festival ever since.
Science says eating grains is good. But if you look at the landscape of popular diets permeating the natural products industry—paleo, Whole30, keto—grains are largely left out of the picture. Examining the ultimate cultural litmus test, social media mentions, the hashtag #ketodiet has been used more than 4.7 million times on Instagram, #grainfree has been used 1.8 million times and #paleo has been used in a whopping 13.8 million instances.
Obviously, such diets have earned the cultural stamp of approval. And they're being fed by thousands of exciting new diet-specific products … many of which launched at recent Natural Products Expos. According to New Hope Network's NEXT Data and Insights team, at Natural Products Expo East 2017 there were 280 products exhibiting that were marketed as "paleo," a special diet that does not allow grains in formulations. At Expo East 2018, the number of "paleo"-labeled brands exhibiting grew to 360 companies, representing just a fraction of the growth in grain-free claims.
Understanding—and mitigating—the damage
How has the grain-free fad impacted your grain-based product sets?
According to data collected by SPINS, it certainly hasn't helped grain sales. In the year ending Jan. 27, 2019, sales of grains in the natural channel slumped 5 percent. Certain dry grains were hit harder than others during this time period. Quinoa, while leading the grain category in total volume across channels, sank 16.9 percent to $39 million, representing a massive $8 million decrease in sales. Gluten-containing grains such as dry wheat and bulgur wheat also dipped in sales; meanwhile, other grains such as corn, farro and oats (in all of their forms, be it dry old-fashioned oats or refrigerated and ready-to-eat overnight oats) experienced significant sales gains. Popular online recipes and products such as overnight oats kits and oat milk may have fueled such oat fervor.
Yes, most grain-free products are having a moment. But that hasn't stopped smart brands from finding unique ways to entice consumers back toward grain-containing foods through unique and transparent sourcing models, product innovation and heritage values that resonate with shoppers.
Grain values
For Jenny and James Marino, co-founders of Angelic Bakehouse, building a grain-based brand in a low-carb world means knowing exactly where their non-GMO ingredients are coming from and doggedly ensuring that all products feature sprouted grains—value propositions for grain-wary consumers. "Our main grain, red wheat berries, would typically be purchased through the commodity wheat market," James Marino says. "But we purchase our wheat from a farmer located in southwest Montana, which has a beautiful, dry microclimate that creates a grain with a higher protein content."
Notably, the couple attend the yearly wheat harvest in Montana, which allows them to see and touch the wheat to help them better understand the quality of their grains. Jenny Marino says that all of their farmer partners diligently test grains post-harvest to ensure there is no glyphosate residue—an increasingly important issue for in-the-know consumers.
Another way Angelic Bakehouse earns favor with discerning natural shoppers is by sprouting its grains—a practice that can make grain nutrients more bioavailable by reducing a naturally occurring compound called phytic acid. It's likely that not all shoppers understand why sprouting is virtuous. But the processing method holds a well-earned health halo that stands out amongst the many grain-free options.
Other ways retailers can boost appeal of ancient grains include highlighting brands on the shelf that are making big, bold and brave agricultural commitments, such as Nature's Path, a longtime organic advocate. In addition to using only organic grains for its extensive product line, the company also sources grains from its very own farming operations.
In 2018, Nature's Path owner and founder Arran Stephens purchased more than 5,000 acres of Canadian farmland to help meet demand for organic ingredients—a move that bolsters the company's other sustainability initiatives such as earning a Zero Waste Gold Certification in 2016 for the facility.
Telling these worthy brands' stories in the aisle—by training your staff to engage shoppers, adding shelf talkers or inviting a sustainability staff member from Nature's Path to your monthly organic-focused speaker series (just an idea!)—is imperative to showing shoppers that grains are good for them and good for the environment.
Also, do stock some of the hundreds of high-quality grain-free foods available right now. Chances are many of your customers frequent your store because you carry products adhering to new food trends and special diets—products that aren't typically found in conventional retail stores.
But it behooves your customers (and your bottom line) to laud great grain products of all sorts to maintain strong numbers. Celebrating grains—whether they be a simple glyphosate-free oatmeal or a protein pasta packed with quinoa and lentils—will communicate to shoppers that grains shouldn't be feared but, rather, embraced.
Take a look at some exciting, key grain products that can help you reach your goals.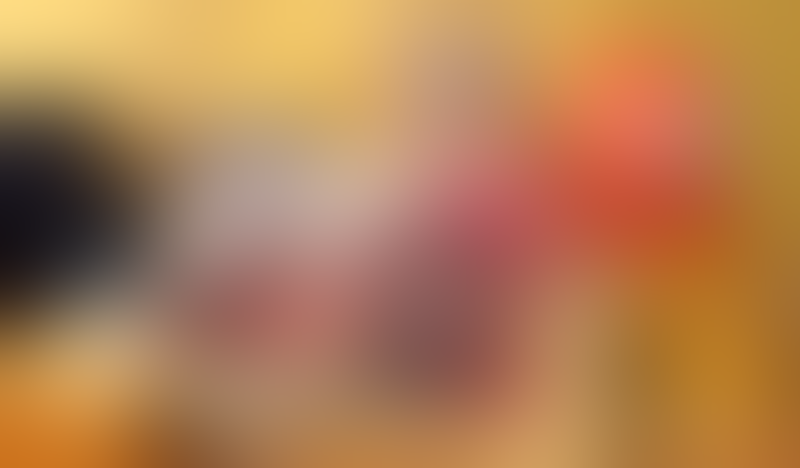 Waves of grain
Pioneering brands stand out by focusing on conscious business practices, such as sourcing organic and making real agricultural commitments.
Jovial Organic Einkorn Cookies Crispy Cocoa
Believed to be one of the world's oldest wheat varieties (archeological findings suggest that humans ate wild-gathered einkorn), this unhybridized grain is a nutrient-dense grain sourced from a farm in Tuscany, Italy, that de-husks and packs wheat berries on site. Jovial makes the largely unknown grain super-approachable by baking it into a crispy, subtly sweet organic chocolate cookie. SRP: $4.39
Nature's Path Pretzel & Peanut Nut Butter Bars
These USDA Organic chewy bars are a sweet-salty snack that reminds us of a candy bar. Yes, they have 9 grams sugar per 170-calorie bar. But thanks to the inclusion of crispy granola, brown rice crisps and cashew butter, they also have 5 grams of plant-based protein, which keeps you full for longer. A dark chocolate coating (made with Fair Trade cocoa powder) is an especially tasty addition. SRP: $5.99
Angelic Bakehouse Sprouted Garden Wraps Vibrant Beet
Perfect for filling with fresh mozzarella, hummus, veggies and meats, these sprouted sandwich wraps are made with a tasty blend of seven whole grains, including red wheat berries, quinoa, barley and more. Slightly sweetened with organic honey, we particularly love the inclusion of beet juice, which tints these wraps pink and makes for a very Instagram-worthy lunch. They're also free from common allergens such as soy, eggs and dairy. SRP: $4.49
Ancient Harvest Pow! Pasta Red Lentil Rotini
Ancient Harvest is known for crafting products made with heirloom quinoa sourced from farmers in Bolivia. With its line of two-ingredient Pow! pastas (made with just red lentil flour and organic quinoa), this 1983-founded company combines the popularity of high-protein foods with the benefits of quinoa. The result is a pasta with 14 grams protein per serving and a grain-containing product that appeals to carb-conscious shoppers. SRP: $3.39
MadeGood Caramel Crispy Squares
A classic childhood rice treat retooled with USDA Organic ingredients, allergen-free claims and Certified Vegan and Certified Gluten-Free verifications, these delightful sweets feature crisp rice, sustainable palm fruit oil and a medley of vegetable extracts to add vitamin A, C, D, E and B6 to these snacks. MadeGood earns bonus points for being a B Corp brand, and for actively employing people from underrepresented populations. SRP: $3.99-$4.99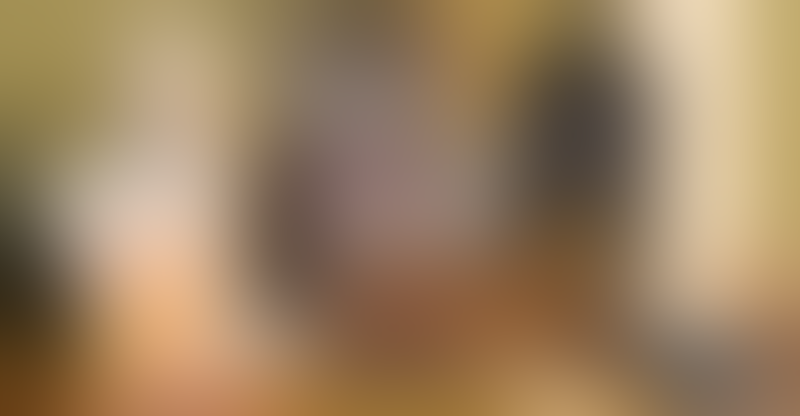 Grain innovators
They're fun. They're funky. They're functional! Whether they be packed with protein or infused with collagen, these exciting products add pizzazz across categories.
Quinn Pretzels Peanut Butter Filled Nuggets
Peanut butter-filled pretzels have been available on store shelves for quite some time now. But the snack-obsessed folks at Quinn have cleaned up this filling snack—and made it gluten free. By using a combo (get it?) of brown rice flour, whole-grain sorghum flour and even banana flour, these crispy pretzel pockets are Certified Gluten-Free. Creamy, sweet-salty peanut butter makes each bite one to remember. SRP: $3.99-$4.99
Purely Elizabeth Collagen Protein Oats Blueberry Walnut
Have you seen a breakfast with more functional ingredients than this collagen-containing oat cup? Made with a base of oats, quinoa and amaranth, this blend is lightly sweetened with coconut sugar. Grass-fed collagen ups the protein content to 11 grams per serving, and a unique partnership with the nut butter experts at NuttZo infuses the oatmeal with creamy organic cashews, Brazil nuts, flax seeds and more. SRP: $2.99
Gr8nola Charcoal Chia
An interesting take on a classic, Gr8nola infuses toasted whole-grain oats with food-grade activated charcoal derived from coconut shells (often touted as a detoxifying functional ingredient). We love this product because it's sweetened with organic coconut sugar and monk fruit extract, and is packed with chia seeds, sunflower seeds and dried unsweetened coconut. Served with almond milk, it creates mesmerizing inky swirls in the breakfast bowl. SRP: $8
Kodiak Cakes Power Flapjacks Maple and Brown Sugar
Kodiak Cakes is famous for its commitment to use a blend of whole-grain wheat and whole-grain oat flour in its hearty flapjacks. This frozen pancake, perfect for the toaster or microwave, contains wheat protein and whey protein concentrate to infuse 14 grams protein into each three-pancake serving. Suitable for powering an active day out in the woods or a gauntlet of back-to-back meetings alike. SRP: $5.50
RightRice Original
A novel way to lure grain-wary shoppers down your rice aisle, this new product is a legume-and-rice-based grain that contains 10 grams of complete protein and 5 grams of fiber per serving. Inside each rice-sized grain, find lentils, chickpeas, green peas and, yes, rice—the combo reduces the carbohydrate content by 40 percent. Try the Original variety for dishes with a lot of flavorful sauce (like a curry); try the Spanish variety for a protein-packed paella. SRP: $3.99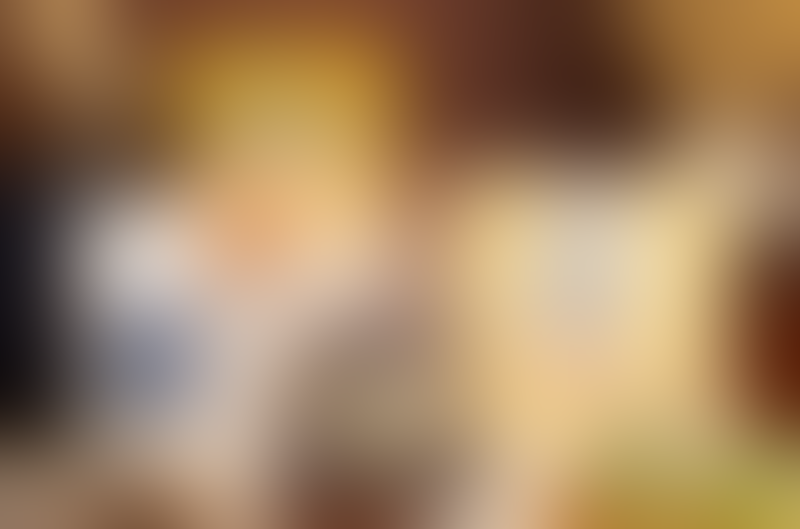 Celebrating grain heritage
Honoring traditional ingredients and processing methods lends to more depth of flavor and story in finished products.
Masienda Chef-Grade Masa Flour
The darling of discerning New York City chefs, Masienda's heirloom corn flour (called "masa") is processed using an ancient method called nixtamalization—soaking dry corn in limewater—which develops a nuanced flavor and makes the B vitamin niacin bioavailable. Masienda founder Jorge Gaviria is obsessed with sourcing from passionate farmers who want to grow the tastiest corn. Shoppers can use this masa to craft lovely corn tortillas in the home kitchen. SRP: $3.85
Ezekiel 4:9 Sprouted Flourless Flake Cereal Almond
Made with a signature blend of USDA Organic sprouted wheat, barley, millet, lentils, soybeans and spelt, this filling cereal contains a whopping 8 grams of protein and 6 grams of dietary fiber—have a bowl in the morning and you'll likely stay full until lunchtime. Sweetened with a combination of organic malted barley and organic agave, this cereal beautifully represents how a legacy brand can continue to bake up trendy, healthy products. SRP: $5.49
Bolder Tortillas Blue Corn Chips
If you didn't catch it from the company name, these noticeably tastier tortilla chips (seriously, you'll get positive comments!) are batch-made in Boulder, Colorado. Still a fledgling company, Bolder Tortillas are good to know thanks to their use of Ute Mountain blue corn sourced from Bow & Arrow Foods, a 7,700-acre Colorado farm owned and tended by the Ute Mountain Ute Tribe. The corn is sustainably grown, harvested and milled on-site. SRP: $4.99
SmartFlour Ancient Grains Pizza Four Cheese
SmartFlour's special blend of sorghum, amaranth and teff is an example of how ancient grains can be both gluten free and nutritious. This Four Cheese pizza is piled with cheeses of different flavor and texture to foster that all-important stringiness and salty, umami taste. Also try SmartFlour's new Three Meat Pizza, which appeals to lovers of animal protein. SRP: $6.99-$7.99
Bob's Red Mill Peanut Butter Apple Spice & Oats
Leave it to the grain experts at Bob's Red Mill to whip up one of our favorite oat bars ever. Made with a wholesome blend of whole-grain oats, organic tapioca syrup, organic honey, apples and warming spices such as nutmeg, ginger and cloves, this chewy, not-too-sweet bar features 7 grams protein and 210 filling calories. The company is dedicated to using old-school processing techniques, such as stone-milling grains, in all of its products. SRP: $1.99
Subscribe and receive the latest updates on trends, data, events and more.
Join 57,000+ members of the natural products community.
You May Also Like
---