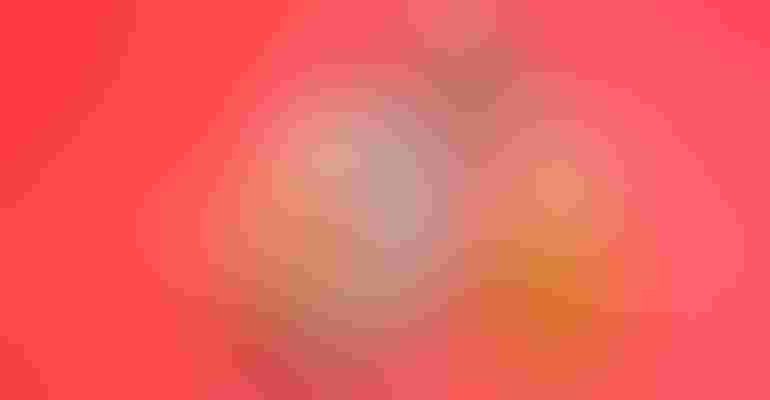 Julia Vandenoever Photography
That oat-based products are trending up in the alt-dairy aisle is certainly nothing new. But the boom in new oat-full products is luring consumers in droves, and they are wowed by the mild-mannered grain's adaptability, sustainability and integrity.
No small part of the continued success of this grain-forward alt-dairy ingredient revolves around the immense versatility of oats, which now are the foundations of many plant-based dairy products. From alt-milk to creamer, yogurt, ice cream, butter and plenty of other applications, oats offer fantastic nut-free options for those who need or desire it. But the beauty of oats is about more than being dairy alternatives; this grain lends mild flavors, creamy textures and added nutritional benefits.
Many oat-based alternatives are also topping the list when it comes to clean ingredients, sustainability and traceability, not to mention USDA Organic certification—attributes that we expect to see grow even further in 2022.
Lifeway Organic Oat Peaches and Cream
Made with organic oats and containing 10 live and active vegan probiotic cultures per serving, this beverage may help to promote a balanced and diverse microbiome to support healthy digestion and immunity. Lifeway Oat is also dairy free, plant-based, and certified gluten free.
SRP: $6.99 | Booth: 1431 | Virtual Booth
Petit Pot Oatmilk Chocolate Organic Plant-based Dessert
These delightful French dessert pots are USDA Organic and dairy free for a richly creamy and indulgent dessert with a clean ingredient list that begins with oat milk, coconut milk and dark chocolate.
SRP: $5.49/2-pack | Booth: 5187 | Virtual Booth
Minor Figures Barista Oat Organic
This 100% plant-based, preservative-free, barista-style oat milk contains less sugar and fat that Minor Figure's original oat milk destined for cappuccino frothing. Minor Figures has been a Carbon Neutral company since 2020, and is in the final stages of becoming a Certified B-Corporation.
SRP: $4.79  | Booth: N1238 | Virtual Booth
Nutpods Barista Oatmilk Cinnamon Dolce
Most oat barista products contain sugar, but Nutpod's Cinnamon Dolce Oat Milk doesn't have any, while also offering cinnamon. With more and more people working from home, and playing barista, a sugar-free barista non-dairy milk is welcome.
Wildbrine wildCreamery Oat Butter Alternative
Instead of cashews or almonds, Wildbrine Wild Creamery Oat Butter turns to steel-cut oats for its plant base. Wildbrine's R&D team developed a proprietary European-style butter culture from real, whole, organic plant-based ingredients.
SRP: $6.99 | Booth: 5458 | Virtual Booth
Subscribe and receive the latest updates on trends, data, events and more.
Join 57,000+ members of the natural products community.
You May Also Like
---