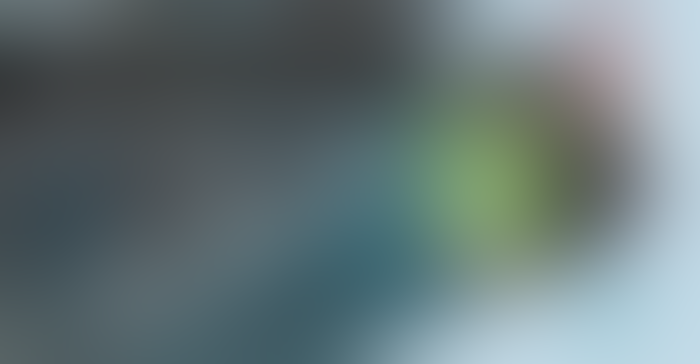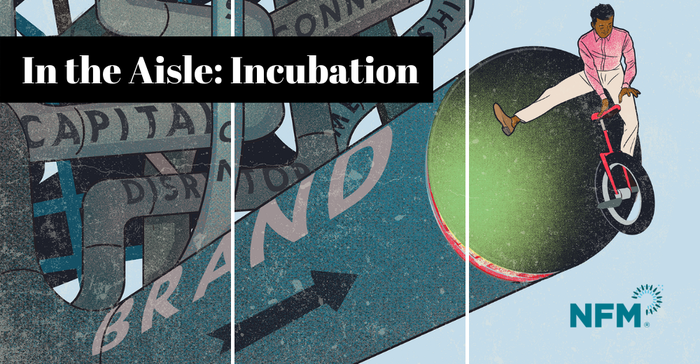 A lot goes into starting a company—time, capital, resources. For a natural products entrepreneur, this can get overwhelming, fast. Most want to get their products on retail shelves, but the path to shelf isn't often paved.
In the past few years, a groundswell of accelerator and incubator programs have sprouted up across the country to help make the path a bit smoother for innovative brands. From big food companies to small, regional organizations, these helpers provide relevant resources and relationships to foster retail viability.
"By building connections throughout the industry, incubators and accelerators can demystify going to market for these brands and act as their growth partner," says Katie Paul, senior vice president of category management and growth solutions at KeHE Distributors. "In addition to that, they can facilitate innovation foraging efforts of distributors and retailers and support the curation of brand portfolios and productive assortments."
Natural products retailers have always championed local brands and supported their communities. Where once they sourced the newest and most unique products for their store shelves from local farmers markets, accelerators and incubators have become the digital version of this discovery quest. Indeed, accelerators and incubators may be the farmers markets of the future.
These programs offer a crash course—and funding help—to entrepreneurs who need a lift to get their companies off the ground or take them to the next level. This is the place where many entrepreneurs today are getting their start to see how viable their brands are before going all in. It's also a great way for retailers to get their hands on new products before the brands find their way into national distribution. One such example: MyEats' MyBacon, a new mushroom-based bacon alternative that launched last year and is currently only available at Honest Weight Co-op in Albany, New York.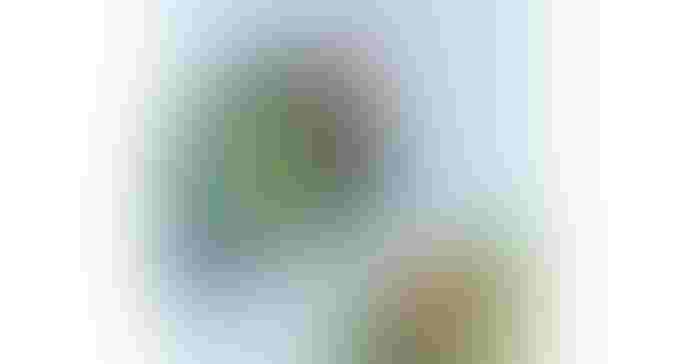 How it works
Each accelerator and incubator program conducts business a bit differently. They vary in time span, location and financial assistance (grants, equity investment and prizes). Most programs operate in cohorts, typically offering one or two per year, and span anywhere from a few weeks to a few months. Some expenses, like travel, may be covered. A cohort (group of brands) works with the program's mentors to build out each of their businesses and gain access to mentorship, connections to industry experts and capital.
To understand the difference between the two, accelerators "accelerate" growth of an existing company and incubators "incubate" disruptive ideas with the hope of building out a business model and company. So, an accelerator program tends to work with companies that have already launched into the marketplace, either in brick-and-mortar retail or e-commerce. Accelerator programs typically provide access to a large mentorship network and resources in exchange for a small amount of equity in the company. Incubator programs typically work with entrepreneurs who are earlier in the process—likely not ready for retail—but can offer many of the same benefits as an accelerator such as support, guidance and resources.
Mentorship is often a component of the programs as well. Many programs include seasoned founders who have gone through it themselves and can help guide new entrepreneurs along the journey. The large CPGs, especially, can offer a high level of expertise in supply chain management, product development, channel development and more through their programs.
Requirements for acceptance into programs vary and are oftentimes specific to an industry category, company mission, sales projections and other variables. Here are three examples of accelerators and incubators that target different growth stages of brands and, in turn, help advance their values in the larger natural products industry marketplace.
Training wheels
What it is: Food System 6 (FS6), a yearlong non-residential program with possible $25,000 in funding.

When it happens: Starts annually in December.

Who it wants: The FS6 program is open to entrepreneurs from across all entity types that are innovating for a healthier, more just and sustainable food future. It looks for seed or pre-seed funded companies with some sort of revenue, product in market or significant proof of concept.
10-speed
What it is: SKU, a 12-week accelerator in Austin, Texas, founded in 2011 with an alumni base of more than 50 companies. An eight-week program tailored to later stage brands launched into the Dallas-Fort Worth market in 2020.

When it happens: SKU in Austin runs from January through May; SKU DFW runs each fall.

Who it wants: SKU in Austin is focused on CPG startups with revenues of $100,000 to $1 million. SKU DFW is tailored to later stage CPG startups with revenues of more than $500,000. SKU looks for companies with proven traction, an innovative product that's scalable and motivated and coachable founders with a compelling story. It wants founders who understand the "why" of their business.
Unicycle
What it is: Chobani Incubator; a three-month on-site program in New York with Chobani team members; travel expenses and equity-free capital provided. The company has also run two food tech cohorts and one cohort specifically dedicated to U.S. military service veterans.

When it happens: The program, which runs annually, took a pause in 2021.

Who it wants: Eligible companies must already have a packaged product on shelves and be generating revenue in market. Chobani chooses companies that share its own values—striving to make delicious, nutritious, natural and affordable foods and disrupt current categories with options that are better for you and better for the planet. Chobani Incubator particularly loves scrappy, passionate founders with big hearts and a desire to create real change, whether social or environmental.
Hatching innovation
Accelerators and incubators set brands up for retail success. Click through this gallery to see some of the latest brands that received a business boost.
Subscribe and receive the latest updates on trends, data, events and more.
Join 57,000+ members of the natural products community.
You May Also Like
---
Sep 20 - Sep 23, 2023
Natural Products Expo East is the East Coast's leading natural, organic and healthy products event.
Learn More