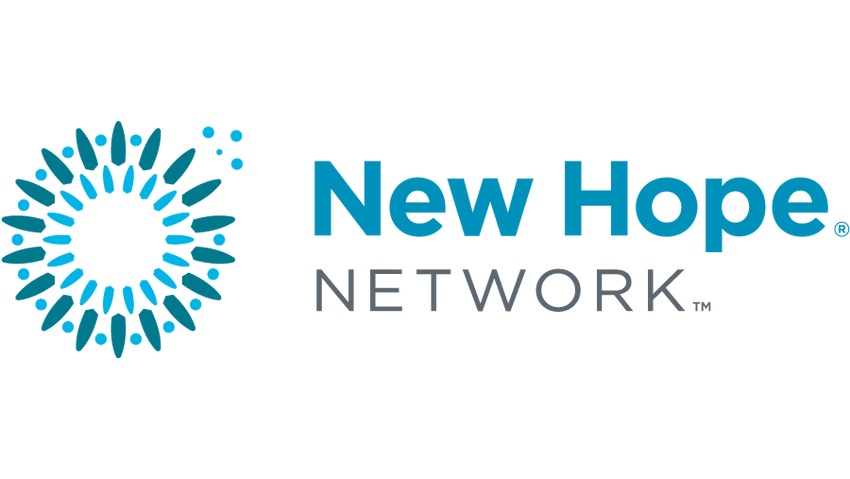 Tiny shopping carts and a toy aisle provide ideal entertainment for young kids at a grocery store. But do they engender a deeper relationship with food or encourage children to eat healthier? Not really. Most experts agree that introducing a wide range of foods to kids at a young age is the best way to ensure that they eat a healthy diet, are open to new tastes and become naturals consumers down the road.
A lot of kids today lack general knowledge about food—where vegetables are grown, the variety that exists, how they make it to market, or how different foods affect the body, says Diane Quagliani, a registered dietitian and principal of Quagliani Communications in Western Springs, Ill. ?When they start to learn these things early, it gives kids an appreciation and enjoyment of food.?
One of Quagliani?s favorite ways to introduce children to the food world is with a store tour. ?It?s an incredible way to get kids involved,? she says. Tour groups can stop at each department, have the section explained and experience tastes of different foods and beverages. ?In the dairy they can talk about how dairy is good for their bones; they can taste goat milk, things they wouldn?t normally have,? Quagliani says. The highlight, of course, is going to the back of the store to see the inner workings. Then the kids can go home with a goodie bag filled with coupons and food samples, she says.
A kids? fitness fair in the parking lot is another effective way to get children more acquainted with nutrition, Quagliani says. ?You can put up a big tent and have a local group of dietitians come and do mini checkups on kids and explain nutrition to them.?
School tours are a wonderful way to give kids a deeper appreciation for food, agrees Lisa High, clinical nutritionist for the Wild Oats Market in Superior, Colo. She has visiting kids grab small shopping carts and sends them on a treasure hunt of sorts. ?I?ll tell them to look for something healthy, that?s good for your eyes, orange in color and found in this section, and then they?ll grab a carrot or pepper,? High says. When they?ve collected a variety of foods from around the store, the group takes their carts to the kitchen demonstration area to taste their loot. ?We give them a little checklist, and they can mark off the foods that they like and then take that home to mom and dad, and it becomes a shopping list,? she says.
When working with preschoolers, High teaches them how different foods affect their bodies. ?I have them flex their muscles to see where protein goes and do jumping jacks to see how carbohydrates give them energy.? Sometimes she has the kids build their own pizzas to take home. ?We don?t just put out pepperoni and cheese,? she says. ?We put out artichoke hearts, sun-dried tomatoes, peppers and soy sausage.?
Some retailers may think that their programs for younger kids are effective, but want to involve preteens and teens with their store as well. The Superior Wild Oats does this by offering a weekly cooking class for high school students. ?A lot of kids really want to cook—they?re really motivated, but they don?t have the resources to do it,? High says. ?Plus, you can always tell the guys that [if they take the class] they can invite a girl over and make her dinner. They?re all over that.?
Action is what appeals to kids of all ages, says Akasha Richmond, chef and author of The Art of Tofu (Book Publishing Co., 1997). ?They like to see sautéing, grilling, blending—some sort of action.? This translates well into in-store demos, which don?t have to be fancy, Richmond says, just something that kids can relate to. ?Just organic bread and organic cheese or soy cheese in a sandwich grill, or making smoothies in a blender are good options.?
Grab-and-go is another area that retailers can focus on to make healthy, diverse foods more appealing to kids and help parents get children to eat more than pizza. ?I think a lot of people haven?t thought much about bringing more kid-friendly things to the grab-and-go, but it?s a great idea,? High says. ?It would be real easy for a deli to put a small sandwich, cherry tomatoes or baby carrots with ranch dressing, a piece of fruit and maybe some stickers in a to-go container. If parents knew they could run in and grab that, they might change their mind-set and skip McDonald?s.?
When filling the grab-and-go for kids, it?s all about presentation, Richmond says. ?At school, kids see other kids bringing things in bright cartoon containers. They want that, not a scoop of potato salad in a deli container,? she says. ?Kids are the ultimate consumers. They love to shop and be at the grocery store because Mom is spending, and when manufacturers and retailers make things attractive to kids, they?ll want to buy.?
So remember that although parents appreciate distractions for children such as toys and race-car shopping carts, they would also love a hand from retailers in helping their kids eat healthfully. ?Try some new ideas to get kids involved, and not only are you building loyal customers, but you?re also doing something good by helping kids learn to appreciate good, healthy food,? Quagliani says.
Anna Soref is a freelance writer and editor based in Lafayette, Colo.
Natural Foods Merchandiser volume XXVI/number 9/p. 60, 64
Tips for shopping tots

Fill a bulk bin with small toys

Put kid-friendly bulk items low so that kids can help scoop

Stock children?s cookbooks

Sponsor a coloring contest

Offer stickers, not candy, at the register

Give kids a name tag and instruct staff to interact with them

Offer older kids a scavenger game at the store entrance
—A.S.
Sherwood Badger Smith, a marketing and strategy consultant based in Traverse City, Mich., contributed to this list.
Subscribe and receive the latest updates on trends, data, events and more.
Join 57,000+ members of the natural products community.
You May Also Like
---