Kitchen staples get a healthy upgrade
Kitchen staples get a healthy upgrade
Shoppers shake up their weekly grocery list with products that promise improved nutrition and ingredient integrity.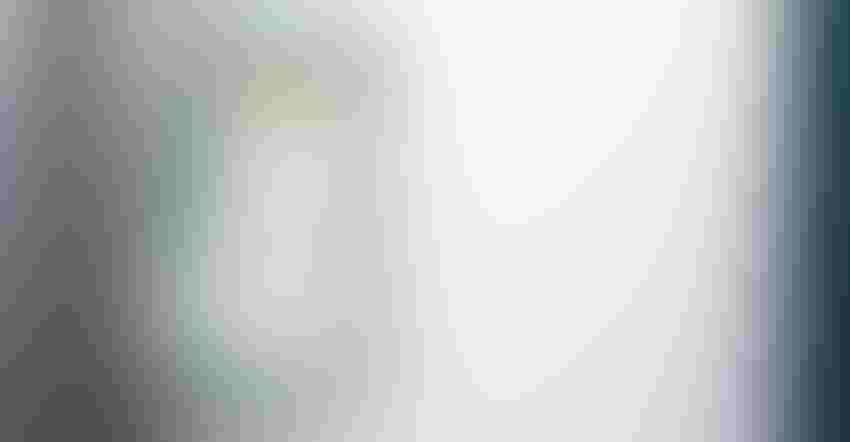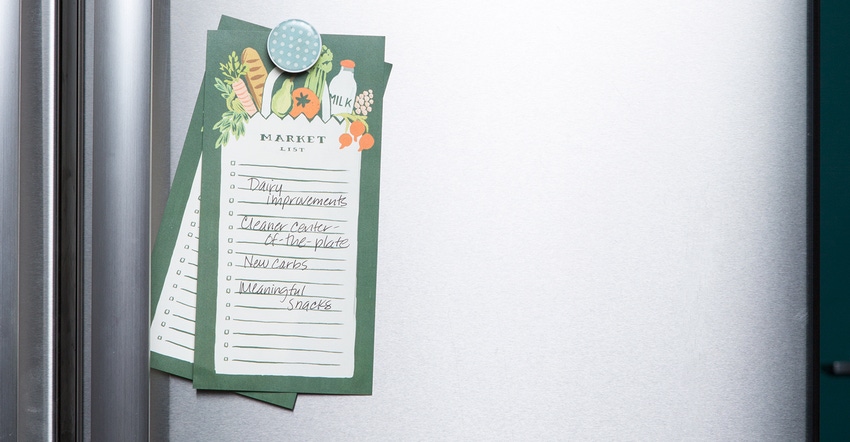 Whether it be a forecasted hurricane-of-the-century or a winter storm that prompts Twitter users to use the hashtag #snowpocalypse, when harsh weather is predicted, consumers flock to grocery stores in droves to stock up on three storm essentials: milk, bread and eggs.
From New York to New Mexico, this holy trinity of hunker-down food (and perhaps a few bottles of cabernet sauvignon) is widely considered to be necessary sustenance for waiting out squalls of all ilk. But are staples like milk, bread and eggs—along with meat and conventional snacks—being replaced by better-for-you alternatives?
The answer is a resounding "yes!" Consciously sourced proteins and meat replacements. Better-for-you dairy. Paleo-friendly baking mixes. Whole-food snacks. These are the new staples, the foods that are weaseling their way onto weekly grocery lists, and appearing in consumers' pantries and fridges again and again.
Food choices are no longer being made just by special diet constraints. Now, consumers are consistently buying foods that boast vegan, grain-free or gluten-free ingredients—even if they do not eat this way all the time. Take vegan "ice cream" brand Jawea, which blends coconut cream, organic cane sugar and globally inspired flavors into creamy frozen desserts, for example. While founder Mike Rosenthal originally created Jawea because he was lactose intolerant, he says those without diagnosed allergies or ethical reasons to avoid dairy also enjoy the vegan product. "Most of the people that are buying and loving Jawea are consumers who choose to cut dairy out of their diet for health purposes related to how it makes them feel," says Rosenthal. "People will tell me that eating Jawea makes them feel way better than ice cream. It makes them feel less heavy, less lethargic and with no guilt."
No guilt. Perhaps this is the best explanation for such shifting food forces.
Innovation in stalwart categories now gives us permission to eat dairy without the regret, tuna without the fish (see, Vegan Toona!), bread without the carbs and snacks without the empty calories. The following natural brands are different from their conventional counterparts because they are asking the right questions—not, "How do we increase sales?" but "How can we do better business for the environment, for our consumers and, yes, also for our economic sustainability?"
Shoppers support companies that seek answers to these questions, and if their stomachs don't ache afterwards, all the better.
Dairy improvements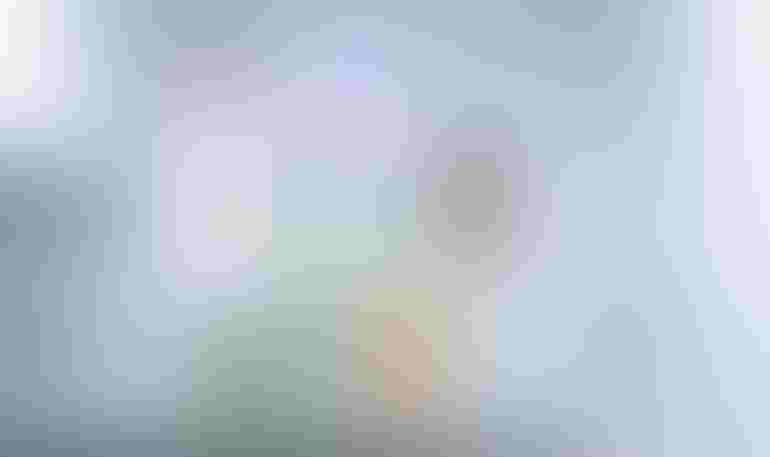 Califia Nitro Cold Brew Latte
Nitro taps are hot in the craft beer scene. But in the vegan category? Not so much. Califia brings this supercool technology into the fold with a nitro-packed cold-brewed coffee from Colombia and Central America, which also contains the brand's signature almond and macadamia milk. Superfine, velvety bubbles and a bitterless taste will prompt even hard-to-impress hipsters to shrug their appreciation for this new beverage. SRP: $4.99
The a2 Milk Company a2 Milk 2% Reduced Fat Milk
One in 4 people have trouble digesting conventional milk. The a2 Milk Company (and ample studies) say this is caused by a protein called a1. A2 milk—derived from cows that produce only the a2 protein (about 30 percent of a herd)—does not yield the ill effects some experience after drinking milk. The company partners with sustainable family farmers who never give their cows growth hormones, antibiotics or rBST. SRP: $3.69
Kite Hill Artisan Almond Milk Yogurt Vanilla
Also available in a Plain Unsweetened variety, Kite Hill's almond milk-based non-dairy, soy-free yogurt is notable because it's fermented with live active cultures—just like traditional dairy-based varieties. The vanilla flavor is a smooth snack infused with real flecks of vanilla bean and a touch of cane sugar. Also available in a larger, multiserving tub, which is perfect for adding a dollop or two into smoothies or atop desserts. SRP: $1.79-$1.99
Organic Valley Grassmilk Plain Whole Milk Yogurt
Just three ingredients—whole organic milk, organic nonfat milk and live active cultures—are in this tangy, smooth yogurt, now available in single-serve 6-ounce cups. For its grassmilk products, Organic Valley sources milk from cows fed only grass their entire lives—in the summer they receive organic pasture, alfalfa and clover; in the winter they eat dried grasses and legumes, along with supplemental minerals and vitamins. SRP: $1.69
Jawea Frozen Desserts Dairy-Free Mango Chili
Coconut cream, organic cane sugar, organic tapioca syrup and guar and xanthan gums churn into a ridiculously buttery frozen dessert. Then, this (vegan!) creamy concoction is flavored with Alphonso mango puree, lime juice, sea salt and an ultrasmoky, ultraspicy blend of ancho and Thai chilies. Each 150-calorie, ½-cup serving of this icy treat is like a fresh mango lassi—that somehow still makes you sweat. SRP: $6.99
New carbs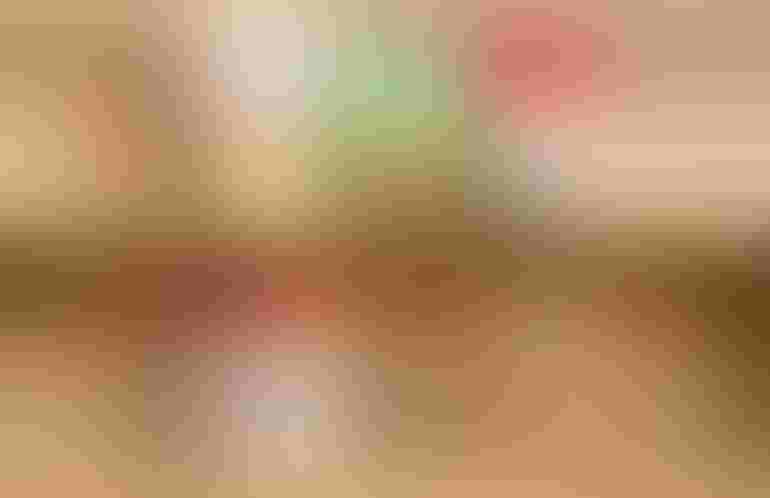 Otto's 100% Natural Cassava Flour
You've likely heard of yucca chips, but what about yucca flour? Also known as cassava, this starchy root is a unique grain- and gluten-free wheat flour swap because it's also free from nuts, a common allergen. Made from the whole cassava root, Otto's cassava flour is peeled, dried and ground into a fine powder perfect for replacing wheat flour in recipes that require wheat in a 1:1 ratio (unless you're trying to make a yeast-based bread—you'll need some recipe tweaks). SRP: $17.99
Pamela's Grain and Gluten-Free Nut Flour Blend
Made with almond flour, organic coconut flour, pecan flour and walnut flour, there's beauty in the simplicity of this brown-flecked blend. The gluten-free mavens at Pamela's recently expanded their line to include a paleo-friendly option perfect for crafting better-for-you pizza crusts, fiber-boosted smoothies and even grain-free meatballs. This blend also boasts 4 grams protein per serving and zero sugar. SRP: $11.99
Sherpa Foods Cherry Almond Cranberry Tsampa Sprouted & Roasted Barley Cereal
For centuries, people living in the Himalayas relied on tsampa, sprouted and roasted barley, for long-lasting energy and supercharged nutrition. Now, Sherpa Foods brings this ingredient to the United States in palatable formats, such as this fruit-filled cereal. Made with organic whole-grain barley, organic almonds, dried tart cherries, cranberries and sweetened with organic coconut sugar, Tsampa is a hearty morning meal. SRP: $7.99
Barely Bread 100% Grain-Free Sliced Loaf
Grain-free bread that doesn't taste like sawdust seems like an oxymoron, but Barely Bread truly delivers. Made with a paleo-friendly blend of eggs, unsweetened applesauce, almond flour, psyllium husk, coconut oil, coconut flour, sweet potato flour, flaxseed meal, almond butter, hazelnut flour, honey and more, now grain-free eaters can enjoy toast, sandwiches, croutons … you name it. Plus, each slice contains just 90 calories, 1 gram of sugar and 6 grams of carbs. SRP: $14.99
King Arthur Flour Essential Goodness Everyone's Favorite Chocolate Chip Cookie Mix
This employee-owned company recently launched a line of classic baking mixes that make the quintessential version of coffeecake, pancakes, lemon bars, muffins, cheesecake bars and a gooey, pretty much perfect non-GMO chocolate chip cookie. But we love this product because for every purchase, King Arthur will donate one meal to Feeding America, the nation's largest nonprofit that fights domestic hunger. SRP: $4.95
Cleaner center-of-the-plate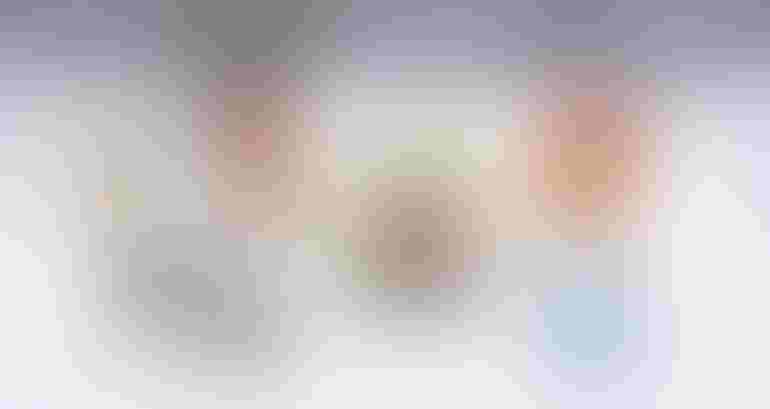 Beyond Meat The Beyond Burger
When outfitted with all the fixin's—special sauce, lettuce, (vegan) cheese, pickles, onions on a sesame seed bun—the Beyond Burger is a satisfying meal that provides 20 grams protein per patty. While it resembles meat in appearance more than any other vegan burger, it isn't an exact replica of the beef burgers of backyard grills. What Beyond Burger does do, however, is awaken a primal, dormant instinct that craves a protein-dense sandwich, hewn by flames and smoke. SRP: $5.99
Wild Planet Organic Roasted Chicken Breast
The first and (for now only) non-seafood item in Wild Planet's line, this canned and roasted chicken contains just USDA Organic chicken and sea salt—that's it! Perfect for adding atop salads, sandwiches, burrito bowls and more, we love this product for its simplicity, convenience and sustainable mission to source food consciously from both the land and the sea. Bonus: This product is also shelf stable. SRP: $5.49
The Jackfruit Company Curry Jackfruit
Stewed jackfruit, a Southeast Asian fruit is gaining tons of attention for its ability to replace beef, lamb or pork with a fiber-rich, vegan alternative. Here, young jackfruit is blended with spices like garam masala, coriander, turmeric, onion and cinnamon. Pour this ready-to-eat pouch over rice, noodles or vegetables, and you have a whole-food dish that seems nearly identical to meat. SRP: $4.99-$5.99
Lightlife Smart Menu Meatless Veggie Meatballs
Meatless meatballs have a bad reputation. But with 13 grams protein per three-ball serving, Lightlife's new vegan option conjures memories of your Italian grandmother. Certified Vegan and Non-GMO Project Verified, a blend of textured soy protein concentrate, Sicilian tomato sauce, wheat flour, soy protein isolate and a bunch of veggies comprise this comfort-food staple—meatball hoagie, anyone?SRP: $4.99
Sophie's Kitchen Vegan Toona Sea Salt
Vegans and vegetarians alike lament the ease that canned tuna offers while preparing meals. Need a savory, protein add-in to your grilled cheese? Boom, it's a tuna melt. Now, vegans can make nutritious meals in a hurry with Vegan Toona, a pea protein and konjac root-based blend lightly sweetened with agave syrup and spices. Full disclosure: Vegan Toona isn't a dead ringer for actual tuna, but it's a passable alternative when incorporated into dishes. SRP: $3.99
Meaningful snacks
Imlak'esh Organics Sacha Inchi
Ultrahigh in healthy fats like omega-3s and omega-9s, these USDA Organic sacha inchi seeds are sustainably grown in the rainforest regions of Laos, Cambodia and Thailand. Imlak'esh, a company dedicated to working directly with farmers and cooperatives, aims to bridge the divide between local agricultural communities and the global market for improved socio-economic opportunities in impoverished regions. SRP: $13.99
Green Mustache Mustache Munchies Cheddarish
Baked into the cute, unmistakable shape of a mustache, these vegan crackers contain a savory blend of organic yeast extract, onion powder, rice vinegar, garlic and annatto to develop a delightful "cheesy" flavor. Thanks to a base of garbanzo flour, potato starch, organic rice flour and pea protein, the cracker itself is gluten-free, too. Kale and chia up the nutrition, making them parent-approved. SRP: $5.49
Sol Simple Organic Bananas
These soft, Nicaraguan-grown USDA Organic bananas are the real deal. Fair Trade USA certified, Sol Simple's products are made with integrity. The bananas are grown on mountainous coffee farms rather than on specific banana plantations, so their leaves provide shade for organic coffee. The company also excels in their social practices by hiring single mothers in marginalized communities to support their families. SRP: $6.99
Our Little Rebell!on PopCorners Cinema Style
This new snack brand innovates in the category by offering a gluten-free, popped nosh made with Non-GMO Project Verified ingredients. Super craveable, these triangle-shaped "PopCorners" are made with yellow corn, sunflower oil, organic whey, maltodextrin, organic butter powder and organic nonfat dry milk, making them a satisfying afterschool or late-night snack. Just 120 calories per serving. SRP: $3.29
Soul Sprout Almond Crackers Sprouted Jive'N Chive & Onion
Now with cool, updated branding, Soul Sprout's (formerly Two Moms In The Raw) almond-based crackers are paleo- and gluten-free snacks that are just as good topped with cheese or hummus as they are eaten directly out of the bag. USDA Organic sprouted raw almonds and flaxseeds comprise the majority of this cracker, and onion, chives, garlic and black pepper add flavor. SRP: $7.00
Subscribe and receive the latest updates on trends, data, events and more.
Join 57,000+ members of the natural products community.
You May Also Like
---