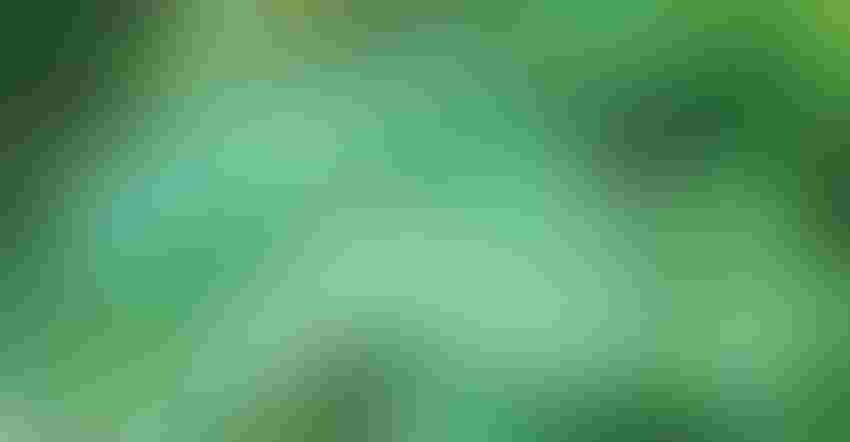 At Boulder's Wild Side Smoke Shop near the Colorado University campus, the kratom is "cheaper than the stuff down the street at Freaky's," the clerk informs me.
"If you're writing about it," he says, "you should try it." Discussing effects ranging from mild stimulant to subtle opium high—"A lot of people buying it are addicted to opiates," the other clerk chimes in—he  hands me a bottle of capsules marketed by Nature Therapeutics, a brand subject to an August, 2016 action in which U.S. Marshals seized over 100 cases of goods. According to an FDA press announcement, the U.S. Department of Justice filed the complaint in California, alleging that the kratom products are unapproved new drugs and misbranded drugs under the Federal Food, Drug, and Cosmetic Act.
The FDA announcement further warns consumers not to use any products labeled as containing kratom:
"Serious concerns exist regarding the toxicity of kratom in multiple organ systems. Consumption of kratom can lead to a number of health impacts including, respiratory depression, vomiting, nervousness, weight loss and constipation. Kratom has been indicated to have both narcotic and stimulant-like effects and withdrawal symptoms may include hostility, aggression, excessive tearing, aching of muscles and bones and jerky limb movements."
It was a similar position, plus citation of "numerous" kratom-related deaths and suspicion of an addictive potential, that had the DEA take an emergency scheduling action against kratom in the fall of 2016 (a heavy-handed action that was later abandoned). The herb has been illegal in Thailand since 1943, and more than a dozen other countries strictly control or outright ban the substance.
In the US, kratom is presently banned in six states, and there is an import alert against the herb. As a result, kratom sold is "not for internal use"—even the capsules at the smoke shop.
Meanwhile, the herb has taken off online. One online retailer states the Maeng Da in Maeng Da Thai Kratom Powder translates to "pimp grade." Can a product favored by heroin addicts and sold alongside glass pipes, tattoos and piercing services join the dietary supplements industry legitimately? Or is it destined for controlled substance status?
Not so bad
Kratom is the most commonly used name for Mitragyna speciosa, an herb in the coffee family indigenous to southeast Asia. It has been used for centuries for a variety of mood enhancing and pain reducing effects. Kratom, which itself acts on opioid receptors, became popular as an herb to reduce opium cravings, and its increased popularity for addiction management made it popular in drug circles in southeast Asia (and now in the US). This association made it suspect, too, generating fears of kratom addiction replacing (or joining) opiate addiction.
It's not addictive, asserts Charles "Mac" Haddow. At least not dangerously so. "The side effects of withdrawals are minor headaches and maybe a runny nose," he says. Haddow served as Orrin Hatch's campaign manager in 1976 and, later, as chief-of-staff at the U.S. Department of Health and Human Services in the Reagan Administration. His Upstream Consulting is handling governmental relations for the American Kratom Association (AKA). The AKA estimates that some 2 to 6 million Americans are currently using kratom—based on anecdotal estimates, Haddow admits, not scientifically reliable data.
Haddow is confident about the safety. And for good reason. The "numerous" kratom-related deaths cited by the DEA totals only 30 (which includes the 14 reported cases and 16 additional cases where kratom was found in autopsy). That's 30 cases anywhere, ever. The number wherein kratom was the only substance involved in the death? Zero. Compare this to the more than 183,000 US deaths the CDC attributes to prescription opioids between 1999 and 2015.
"When you start looking at the serious adverse events that have been related to kratom, what you learn is that there were generally multiple other drugs that were involved in those deaths and it was unlikely that kratom was even a contributing factor," says Todd Harrison, a Partner at Venable. "But, as happens, authorities see something new and they blame it on that."
The two alkaloids of concern in kratom, mitragynine and 7-hydroxymitragynine, appear in very low concentrations in whole leaf preparations. Per Harrison, "the amount you'd have to consume to get enough of that to have any adverse effect would be at least 10 pounds of kratom a day."
Harrison continues: "I've yet to find a person addicted to just the herbal leaf. It's an interesting plant. While it binds the opiate receptors in the body, at the same time it has antagonists in it that balance that effect." Harrison compares the addictiveness of kratom to that of caffeine, acknowledging an addictive potential, but differentiating that "addictive and harmful are two different things. Nobody seems so addicted that they're going out committing crimes or going into withdrawals if they don't take it. In fact, most kratom users take it some days and don't take it other days."
All of the to-do about the herb, Haddow asserts, "goes back to the issue of whether or not the premise for the import alerts and, indeed, the premise for the action that was taken by the DEA was based on good science or good data. We clearly know today that neither of those elements were present in the regulatory decision-making that both the FDA and the DEA almost made when they did their scheduling order."
And this could be why the DEA case was not pursued. Yet, if it's safe, why the shady presentation?
Claims jumping
One problem, says Harrison, "is because of that import alert, you have people bringing in kratom under the guise that it's not for human consumption, when in fact it is for human consumption. So, it's created a very, almost—I don't know if it's a black market or grey market—that makes it look like a seedy underbelly when in fact this is a legitimate ingredient."
Likely the bigger problem is the extensive drug claims being made about the herb. "The consumer groups have gone crazy," Harrison continues, "which is not good for the kratom industry as a whole." The FDA, he says, could take the position that those claims equate to the intended use of the product.
Dan Fabricant, CEO and executive director of the Natural Product Association, takes a harder position on it. "Is it really our industry?" he asks. "[A lot of purveyors] want to say it's a supplement and the first thing out of their mouth is 'it cured my pain' or 'it got me off heroin.' Huh!? That's not our industry."
While permissible for a supplement to claim alleviation of minor aches and pains, the chronic pain and addiction claims popular in kratom circles are impermissible disease claims, per the FDA.
Fabricant encourages the dietary supplements industry to take a firm position against the herb, calling the kratom industry a threat to a legitimate industry. "Whenever there's an issue or an attack," he says, citing the New York Times or NYAG Eric Schneiderman's 2015 efforts, "the first thing we always say is 'there are laws, and these laws ensure that there are government processes and people go through those processes.' But the kratom folks clearly are not interested in that. They just want to sell it and make whatever claims they want and then claim it's a supplement. I don't understand why a legit industry, present company excepted, isn't up in arms."
Fabricant identifies an industry complacency. "No," he says, "we're not going to wait and see from FDA. You know the law and this doesn't belong here." In addition to getting the claims in line, Fabricant points to the fact that the substance hasn't successfully gone through either the GRAS or NDI processes.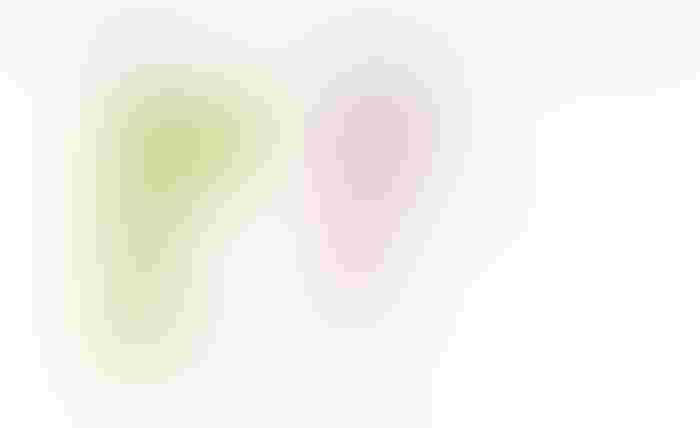 File the NDI
"If we can develop the information that's required under the statute to show that kratom was used in commerce prior to the enactment DSHEA," Haddow says, "it becomes a grandfathered ingredient." While he says the AKA is working on this, what is more likely is pursuance of NDI's. Haddow believes several companies are doing this presently.
Harrison also believes that a credible NDI notification will be filed "within the next year." He calls the impermissible claims "a complicating factor." "You have a very vocal consumer group that does not want to appreciate the rules of the laws in place," he says. "But, from my perspective, I could, without hesitation, take the legal position that kratom is a new dietary ingredient that is not subject to notification because it's used as food over in Indonesia."
The problem with that legal position, he admits, "is you still have the same safety standards as an NDI. So, it's not the unreasonable risk of harm, rather it's that you have a reasonable basis for its safety."  That's why, he continues, "filing a notification is in the best interest of any company that wants to move forward with kratom."
Harrison clarifies that when he speaks of kratom, he means whole leaf herb. "If they were highly standardizing those products, then we may be talking about something different because it's not kratom." He compares it to a standardized 90 percent CBD hemp oil. "Well, that's not really hemp oil, that's CBD."
Fabricant has a bleaker view of kratom's potential as a dietary supplement. "I don't think anyone at FDA will ever allow a product on the market that clearly demonstrates opioid agonist behavior," he says.
"I'm not saying kratom is the biggest public health problem out there," Fabricant says. "I'm not saying that in any way shape or form. I'm saying it's got opiate activity. If kratom went the NDI or GRAS route, he continues, "they'd have to probably remove the alkaloids that are questionable, that DEA has studied, that FDA has studied, that others have studied that show that there's an addictive potential." With the history in Thailand of kratom being used to get people off opium, he adds, "I don't see, anyone saying 'no problem, we'll have it next to the chocolate bars at 7-11.'"
While there's no consensus about the way forward, it's reasonable to assume the next step will be a whole herb NDI filing, with an altered ingredient—one with the suspect alkaloids ramped up or removed—coming later. How that plays out will say a lot about dietary supplements and NDIs.
Do your homework
"You've certainly seen some grassroots power, which I think is important," says Fabricant, identifying a lesson to be learned from the kratom industry. But the bigger lesson is something the kratom industry hasn't done. "If folks have something with some pretty interesting activity, reinvest in the science," he says. "Enough is enough. Don't try to get by on just advocating for it alone."
Harrison's advice for the supplement industry is this: "Make sure your ingredient is truly safe before you start marketing it. And go through the proper channels so you don't get yourself in trouble when it wasn't necessary." If you truly have a safe ingredient, he continues, file your notification. "Stop playing games and legal wars like, 'well, it's self-determining GRAS.' Self-determining GRAS doesn't mean anything unless FDA agrees with you. If you truly have self-determining GRAS, you have more than enough safety information to file a notification."
Any supplement company, and especially one with a controversial ingredient, would be wise to push against the FDA—but never when it comes to safety. Demonstrating legitimate safety will go a long way toward bringing regulators to your point of view. Playing the cagey position will have the opposite effect. It always creates trouble, and it could keep the whole product category in the shady confines of the smoke shops and tattoo parlors.
From Nutrition Business Journal's 2017 Dark issue. Get the full issue in the NBJ store.
Subscribe and receive the latest updates on trends, data, events and more.
Join 57,000+ members of the natural products community.
You May Also Like
---