Locally made hummus with heart
Locally made hummus with heart
Love & Hummus Co. considers what's on the inside and on the outside of its product. In addition to using certified organic, preservative-free ingredients, founder Donna Sky packages her hummus in glass jars that better preserve flavor and are naturally BPA-free. After appearing at the Fresh Ideas tent at last year's Natural Products Expo West, Love & Hummus will be located on the main show floor this March.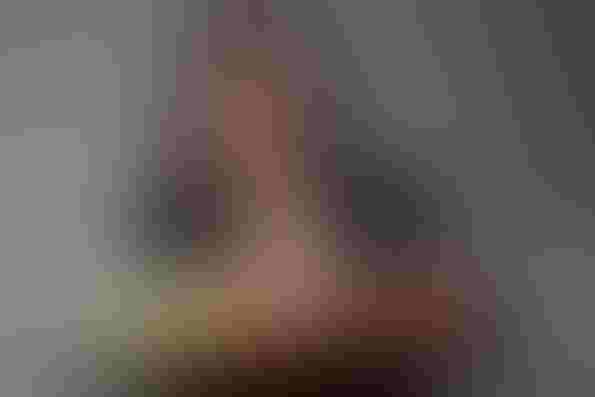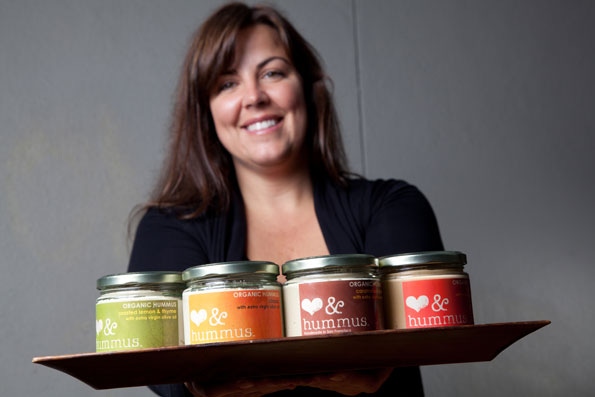 Love & Hummus, a San Francisco-based artisan food company, handcrafts certified organic hummus that's packed in glass jars. "When I decided that I was going to have a business, I wanted to be proud of every aspect of it and I wanted my daughter to be proud of it," says founder Donna Sky. "I was a new mom, and as you know, everything gets intensified when you're a new mom; I kept thinking, 'everything I do matters and has a ripple effect!' So a commitment to putting customers first, creating a smaller carbon footprint, and giving back to our community are cornerstones of our company's mission."
Developed in 2009 and launched in 2010, Love & Hummus—in four globally inspired flavors—is now available in about 50 brick-and-mortar retailers in northern California and western Nevada (as well as nationally online). Here, Sky details her entrepreneurial process and how it plays out in her day-to-day decisions.
Natural Foods Merchandiser: What inspired you to create Love & Hummus?
Donna Sky: As a busy new working mother, I no longer had time to make my favorite homemade recipes from scratch. My grandparents are Middle Eastern—my grandfather was from Haifa—so I was exposed to Middle Eastern foods when I was really young. I love how hummus and Middle Eastern food creates this energy of sharing; everybody shares off of small plates, so it's very communal.
So I began searching for store-bought versions of my favorite foods, like hummus, that met my standards for homemade flavor made with locally sourced organic ingredients. When my search left me empty handed, The Love & Hummus Co. was born. My grandfather was definitely an inspiration to me; he lived to 93 and had a long joyful life, and he approved the taste of my hummus! So the products are inspired by him, the flavors of my youth, and a commitment to business practices and values I can stand proudly behind, the same values I'd like to pass on to my daughter.
NFM: How did you get into retail?
DS: Whole Foods Market was our first account, thanks to their Local Food Forager program; [that person's] job is to scour their region and find great local products. He talks with you, looks at your products, and if he sees the potential and believes the customer will like it, then he'll introduce you to buyers. That's how we got started, and then we went store by store, growing really organically. We're in a lot of co-ops and small stores, too.
NFM: What caught the Forager's eye?
DS: We're the only fresh hummus in the country that's sold in glass jars; both lid and jar are BPA free. We were also one of the only organic hummuses at the time; there are a few more now, but we're the only one made locally in Northern California.
And we're still the only organic hummus that doesn't use citric acid, a preservative that's made in a lab to simulate lemon juice. A lot of natural producers allow it, but we've chosen not to [use it] because all of our ingredients are grown, and I believe that the taste is more homemade without using it. My grandmother never had it a container of citric acid in her kitchen; she had lemons. When [a company is] making hundreds of thousands or even millions of containers of food, I can see it's less expensive than lemon juice and it's stable because it's not fresh. But for us, the preservative-free model helps us maintain that homemade taste.
NFM: Why glass?
DS: I wanted my business to create something that wasn't yet being offered. Glass is greener; our jars are 100% recyclable, and 80% of all glass gets recycled, while only 4% of plastic does. But what our customers really like besides the green advantage is that it tastes better. Glass maintains [the hummus'] flavor integrity; there's no leaching and it's an airtight container. So you can be green and have a delicious-tasting product.
NFM: What keeps you going, even during those times when you feel like giving up?
DS: My daughter, and knowing that our business offers people healthy, delicious food that has a positive impact on the environment and our community. It feels great to work directly with farmers and create products that contribute to the demand for local and organically-farmed foods.
NFM: What one piece of advice would you give to other natural products entrepreneurs starting out?
DS: Having a mission that's bigger than yourself is key. I love having a business, but it's long, long hours, and it can be a roller coaster sometimes. I love that because I'd get bored otherwise, but when I'm tired the bigger mission helps to keep me inspired and to make the right decisions for my company. And love, I mean really love what you do. Owning and operating a startup business requires more time, enthusiastic energy, creativity and hard work than you can imagine and that passion for your craft and running your company is so important.
NFM: What do you see happening on the consumer front in your category?
DS: As the demand for hummus and Mediterranean foods continue to grow so will consumer expectations in quality of ingredients and innovation in flavors as well as the demand for more organic options and sustainable packaging.
I expect more innovation in products made with the chickpea, too. As an ingredient it's not only healthy and delicious, it's very versatile.
NFM: What's your vision for the future?
DS: To make Love & Hummus available in more geographic locations in physical stores. You can order it online and get it shipped to you anywhere, but I'd like to have a physical presence throughout the country.
We're also developing more products right now in R&D. The chickpea is an amazing blank canvas; it's healthy and creamy and there are lots of fun things you can do with it.
Part of the fiber of our company is to give back; I've been doing so through donations and involvement with different organizations, but our hope is to do that in a bigger way as we continue to grow. [Right now] we primarily focus on school gardens and nutrition in schools.
NFM: How can retailers best work with your company?
DS: Send us an email at [email protected].
Find Love & Hummus at booth no. 6303 and in the Fresh Ideas Marketplace table no. 130 at Expo West.
Subscribe and receive the latest updates on trends, data, events and more.
Join 57,000+ members of the natural products community.
You May Also Like
---
Sep 20 - Sep 23, 2023
Natural Products Expo East is the East Coast's leading natural, organic and healthy products event.
Learn More