New ingredients 618
New ingredients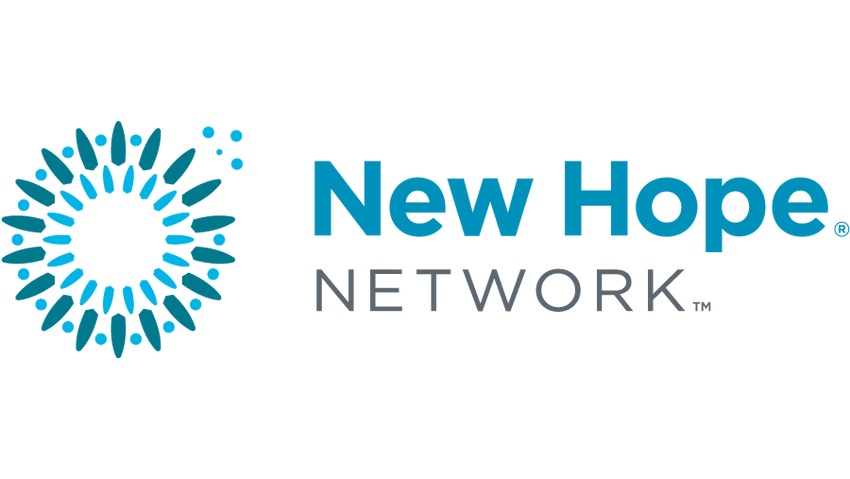 Fibre-rich pea ingredient
SunOpta Ingredients Group has expanded its portfolio of functional fibres to include organic and conventional pea fibre. The company has entered into a distribution agreement with Best Cooking Pulses of Portage la Prairie, Manitoba, which will produce SunOpta Pea Fiber. Pea fibre is made from the hulls of field-dried peas and is a by-product of pea splitting. It is non-allergenic, non-GMO and gluten-free, and contains up to 90% dietary fibre. It is approved by Health Canada as a novel fibre for inclusion in bakery and meat products to make dietary fibre claims. SunOpta Pea Fiber has a bland flavour, light colour and smooth texture. Its moisture-binding properties provide improved shelf life in baked goods and higher yields in meat systems. Pea fibre can be incorporated into a wide variety of foods including nutrition bars, breads, crackers, pasta, meat and meat substitutes.
www.sunopta.com
Extract from lingonberry
Cyvex Nutrition has launched Lingonol, a lingonberry extract standardised to a minimum of 5% proanthocyanidins known as PACs (a mixture of proanthocyanidins A-type and B-type). Lingonberry is a Scandinavian superfruit that has been shown to protect cells against oxidative stress, as well as to promote cardiovascular health and provide support against urinary tract infections. Lingonberry contains polyphenols, anthocyanins, flavonols, phenolic acids, resveratrol and procyanidins, and is five times more concentrated in A-type proanthocyanidins than cranberry. Lingonberry also has a high-ORAC value (4610 µmol TE/g).
www.cyvex.com
Oral probiotic for chewing gums
Frutarom, of New Jersey, and Tab Labs, of British Columbia, have collaborated to make a prototype of a probiotic gum featuring BLIS K12, a new oral probiotic bacteria known as an immune system booster. The BLIS K12 dose per serving (one piece) is 20mg — an amount shown to help boost immune-system protection against coughs and colds, and even helps balance the microflora in the mouth to ameliorate bad breath, Frutarom explains. Because BLIS K12 is an oral-cavity probiotic, it needs to be delivered in a format that has prolonged contact with the mouth, making a chewing gum the perfect delivery system. Chewing BLIS K12 gum increases the probiotic bacteria activity time in the mouth, as compared to a chewable tablet, and provides more opportunity for colonisation of the K12 bacteria. Tab Labs is a custom private-label manufacturer and packager of confectionary products. Manufacturers interested in collaborating to produce a market-ready version of BLIS K12 gum are invited to contact Tom Hoeltgen at +1 604 513 1391.
Lutein, zeaxanthin combo
OmniActive Health Technologies has unveiled a next-generation eye health ingredient that combines lutein and zeaxanthin isomers. Lutemax 2020 is the first ingredient that provides enhanced levels of zeaxanthin isomers, along with lutein, for convenient and more beneficial nutrient availability to the eyes, OmniActive says. The ingredient is available in vegetarian beadlets, oil suspensions and powder forms. Its composition contains roughly 85% total xanthophylls, the breakdown of which is about 85% is trans-lutein, 7.5% trans-isomer of R,R zeaxanthin, and 7.5% trans-isomer of R,S zeaxanthin (also known as trans-meso-zeaxanthin).
www.omniactives.com
All-in-one chia ingredient
Chia Max Omega-3 is a new chia seed ingredient from PL Thomas. A solvent-free extract that provides at least 3% ALA omega 3, it also supplies 29% protein and 50% fibre. This all-in-one product has a neutral flavour and a one-year shelf life at a reasonable cost. It comes in both coarse cut, for a particulate look (an alternative to flax seed) and in a fine powder. The powder helps with moisture retention in bakery products. The ingredient is ideal for sports nutrition, energy, digestive health and blood-sugar support.
www.plthomas.com
Subscribe and receive the latest updates on trends, data, events and more.
Join 57,000+ members of the natural products community.
You May Also Like
---