New ingredients & products 6
New ingredients & products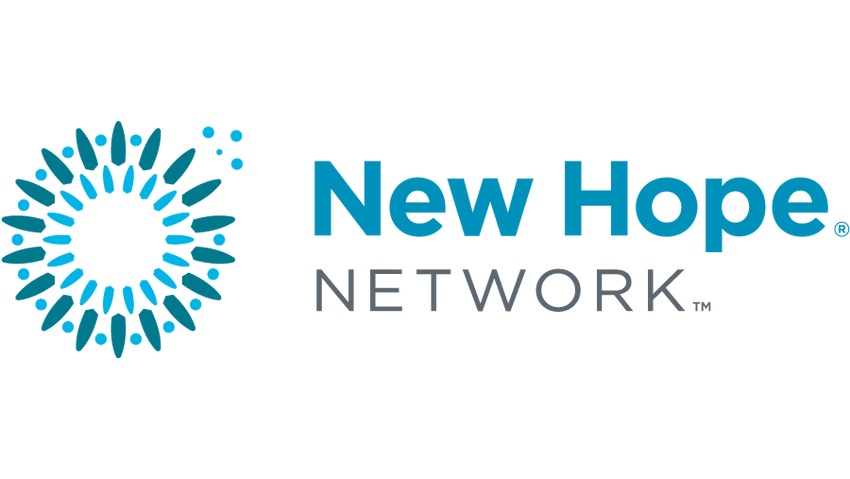 Isomalt GS sugar replacer
New Isomalt GS sugar replacer from Palatinit provides the high solubility required by coated confectionery and nutritional products ranging from chewy and hard-boiled candies to nutrition bars with temperature- or moisture-sensitive functional ingredients, the German company says. Other advantages include an extended shelf life, due to the product?s low hygroscopicity; and a low-glycaemic response, which makes it a suitable ingredient in low-glycaemic foods.
Heart-friendly fibre in a capsule
Two servings of Nurture Inc?s OatVantage provide 1.5g of oat soluble fibre, which is the equivalent of about a cup-and-a-half of instant oatmeal or cold oat cereal. The first concentrated source of oat bran, OatVantage is now available in capsule form across the US.
Natural sweetener
From Swiss Research, a division of Health Sciences Group, comes Shugr, a new natural sweetener that tastes and feels like cane sugar in the mouth but has no aftertaste. It has no calories, and it cooks and bakes like sugar, including rising, browning and caramelizing, its maker says. Shugr is made from erythritol, maltodextrin and tagatose, with a trace amount of sucralose (less than .005g per teaspoon).
Collagen-rich serum for the skin
Health Laboratories, of Nevada, has launched a new beauty serum, Derma Beauty HA Gold Dramatic Effects. A combination of BioCell Collagen II, antioxidants and cosmeceutical herbs, the serum is a hyaluronic acid formula that contains the highest concentrated natural source of available collagen, along with other ingredients that exhibit skin health benefits and anti-ageing effects, the company says. Additional ingredients include co-Q10, paper mulberry extract, bearberry leaf extract, centipede cunninghami A, and green tea and grape seed extracts.
Breast health formula
Dr Christine Horner, in collaboration with Enzymatic Therapy Inc, has developed Protective Breast Formula, which combines seven ingredients to support breast tissue health: hormonal balance (Indoplex-DIM), immune support (maitake Pre-D fraction and vitamin D3), detoxification (calcium D-glucarate), defence against free radical damage and oxidative stress (green tea extract and grape seed extract), and balancing the body?s natural inflammatory response (turmeric curcuma extract).
New carbs
Palatinit has unveiled a new carb called Palatinose. Also known under its generic name isomaltulose, Palatinose is a disaccharide derived from sucrose. It is a natural constituent of honey and sugar cane and has a naturally mild and sweet taste. It is fully digested and therefore provides the same caloric value as sucrose, but is tooth-friendly and more slowly digested. This leads to a low-glycaemic response as well as prolonged glucose supply, the company says.
Flu season care
Hyland?s Complete Flu Care homeopathic remedy?promises to reduce the length of illness if taken early, and relieve overall symptoms if taken later. The formula includes: Eupatorium perfoliatum, for body aches, headaches and pressure in the eyes; Bryonia alba, for body aches; Gelsemium sempervirens, for relief of headache with pressure and the feeling of a band around the head; Euphrasia officinalis, for runny nose, cough, fever and chills; Kali lodatum, for headache, runny nose and fever; and Anas barbariae hepatic et cordis extractum, for early-onset flu symptoms.
Red tea-based skincare line
Red Elements, a new skincare line by Jason Natural Products, combines Roobois tea (red tea), which is known to have nearly 50 per cent more antioxidants than green tea, with other natural ingredients to create nine anti-ageing formulas. Among them are a gel cleanser, hydrating lotion, calming toner and hydrating night cream. Other ingredients used are: witch hazel, a natural astringent and anti-inflammatory; zinc, an anti-irritant and anti-inflammatory; chamomile extract to calm the skin; and sweet almond oil for hydration.
Egg replacement
The new Eleggance egg replacement system for baked goods provides the benefits of eggs in finished goods, including structure, gelation, emulsification and binding, says its maker, National Starch Food Innovation. Its use, however, can lower product formulation costs and reduce the fat and cholesterol values of foods. The ingredient can successfully replace 100 per cent of either fresh or frozen whole eggs or egg-white solids in test cookie applications.
Beijing company expands West
GreenHealth International Co, based in Beijing, is bringing its line of raw materials to Western product developers for the first time. Among its multiple offerings are bilberry and ginkgo biloba extracts, licorice flavonoids, marigold and milk thistle extracts, vincamine, vinpocetine, Methyl Sulfoyl Meftyl and alpha-lipoic acid. For a complete listing, contact the company.
Pine nut ingredient for weight loss
Lipid Nutrition?s new appetite suppressant ingredient, PinnoThin, is derived from the Korean pine nut (Pinus koraiensis), whose active component is pinolenic acid. The fatty acid stimulates the feeling of satiety, the company reports, stimulating the hormone cholecystokinin, which is responsible for appetite control. A dose of 3g reportedly affects meal size and the amount of food consumed. The Dutch company is a division of Loders Croklaan.
Grit-free fibre
Purdue Products has introduced Senokot Bran Wheat Bran, a fibre supplement made with 100 per cent natural wheat bran. The Connecticut firm says its supplement, unlike conventional fibre products, is grit-free and mixes easily with water and doesn?t gel up after stirring. It is offered in orange flavour, orange without sugar, and flavour- and sugar-free.
Low-sugar sweets
Danisco Sweeteners? new Mind Body Chocolates promise all the benefits of antioxidant-powered cocoa with 1/3 less sugar and added fibre (more than 5g per serving) for improved digestive health. Made with Litesse polydextrose, a high-fibre, low-glycaemic ingredient, the sweets are sold in peppermint ginger dark chocolate and cinnamon rosemary milk chocolate flavours. They are made without polyols or high-intensity sweeteners.
Organic instant quinoa cereal
AltiPlano Gold has created a high-protein, high-fibre, 75 per cent organic instant hot cereal made from quinoa. The grain is grown organically by co-operative farmers in Peru and Bolivia and the cereal is sold in a variety of flavours, including: Chai Almond, Oaxacan Chocolate, Orange Date, Spiced Apple Raisin and Regular. A 1/2 cup serving includes 6g of protein and 7g of dietary fibre, with only 3g of fat.
Higher-protein, whole-bean soy
Sunrich, a SunOpta company, has introduced Soy Supreme Kreme, an organic soy ingredient that offers a higher fat and protein content. The ingredient is made with whole soybeans rather than hexane-extracted soy oil. It is processed through a proprietary technique that provides a pleasant and natural taste that requires little added flavouring, as well as improved solubility and functionality in the final product, the Minnesota company says.
Pet supplements
Verti-Science, of Vermont, has launched a line of supplements for pets called Pet Naturals. The range includes joint support for active and senior pets; gastrointestinal relief; digestive, bladder, and skin and coat support; a calmative; antioxidants; a weight-loss carb blocker; and a urinary tract supplement. +1 802 878 5508
www.petnaturals.com

Chinese medicine
Earth Power, an herbal supplements and botanicals company out of Iowa, has formulated a Chinese medicine-style wellness drink and caplets called PhytoChi. Taken daily, the blend of 16 herbs are said to boost energy, vitality, immunity and skin nourishment. Ingredients include: cured fo-ti root, lycium berry, astragalus root, Cherokee rose fruit, aloe vera gel, schisandra berry, LIFE licorice root flavonoid extract, eleuthero root and rhizome, reishi mushroom fruit body, Job?s tears seed, American ginseng root and passion flower. www.earthpower.com
Healthy chocolate
Ecco Bella has launched a line of chocolate-based beauty products called Health By Chocolate. They include: Women?s Wonder Bar, Instant Bliss Beauty Bar and Instant Bliss Beauty Drink. The bars and the drink contain Swiss cocoa and free-radical fighting antioxidants for the prevention of wrinkles, sagging and loss of elasticity. The chocolate has been infused with cranberry seed oil, blueberry extract, lutein, lycopene, and as much fibre as an apple; a serving won?t raise cholesterol levels and has 14 carbs per serving. The company also sells an Organic Dark Chocolate Mask with aloe vera, cocoa powder, safflower oil, kaolin, extract of marshmallow and chamomile, dehydroacetic acid, and benzyl alcohol.
Prostate formula with herbs, phytosterols
Pioneer Nutritional Formulas? new Prostate Health supplement contains saw palmetto supercritical extract; pygeum (13 per cent total sterols) for the support and promotion of prostate cellular health; immune-boosting nettle root extract; a phytosterol complex for healthy urinary flow; and standardized extracts of antioxidants including green tea, turmeric and rosemary to defend against free radicals. Prostate Health also provides vitamin E, selenium, zinc and copper to protect prostate tissue, and enhance immunity.
Paste with 200 algae species
Unique Sea Farms of Canada has combined the essences of more than 200 species of micro algae and created a nutrient-rich paste called Unique Marine Algae Concentrate (UMAC). UMAC, which is not a cyanobacteria, contains most, if not all, of the minerals, fatty acids, rare elements, and amino acids that your body and mind need for healthy functioning, its maker says. The product is sold in capsules or liquid form.
New diet product
Hello Imports of California has launched a new diet line called SlimDelices. It contains a proprietary formula designed to slowly enhance thermogenesis in the body. Flavours include: a dark French chocolate bar containing 90 per cent chocolate, Chocla Slim; Tea Slim, with green and black teas, black currant, cherry stalk, mate leaves and bitter orange leaves; and Caf? Slim, with Arabica coffee. Also available is Quick Slim, a weight-loss tablet containing green tea, guarana, bitter orange and mate. It aims to stimulate thermogenesis and enable the body to avoid the plateaus that occur while dieting. ?
Subscribe and receive the latest updates on trends, data, events and more.
Join 57,000+ members of the natural products community.
You May Also Like
---