No, the organic industry is not lying to you
No, the organic industry is not lying to you
We respond to an opinion piece published in The Wall Street Journal targeting the organic industry.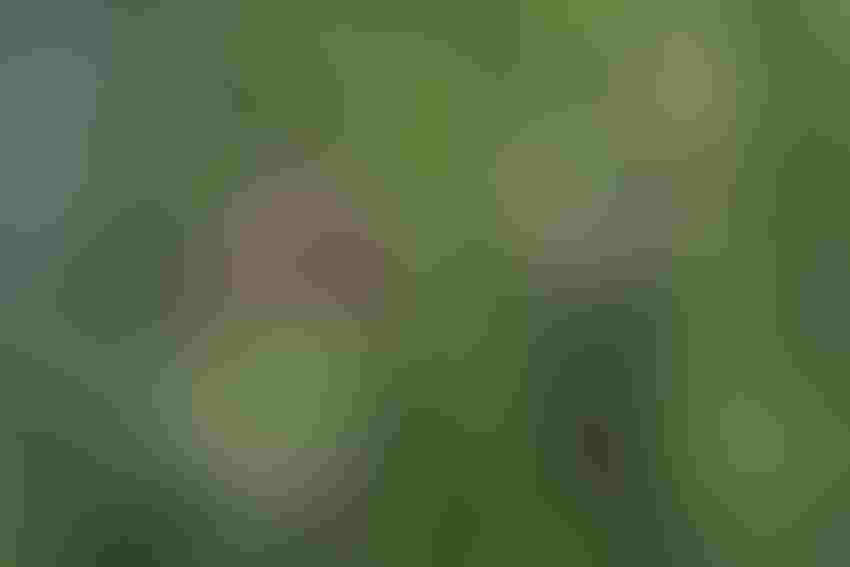 According to the Organic Trade Association's 2018 Organic Industry Survey, sales of organic products reached $49.4 billion in 2017. Despite such impressive sales, confusion about the differences between organic, non-GMO and conventional products still persist in surprising places.
Such is the crux of the issue with an opinion piece, The Organic Industry Is Lying to You, recently published in The Wall Street Journal. Written by Henry I. Miller (more on him later), the article seems to lump the USDA Organic certification and the Non-GMO Project Verified certification together, arguing that both seals are manipulative and mongers of food fear.
Though the headline of this commentary suggests the entire "organic industry" is lying, Miller cites only Whole Foods Market (now owned by Amazon) as the natural business miscreant because the retailer explains on its website that organic foods are grown "without toxic or persistent pesticides."
"In fact," Miller seems to sneer, "organic farmers rely on synthetic and natural pesticides to grow their crops, just as conventional farmers do, and organic products can contain numerous synthetic as well as natural chemicals."
Organic farmers indeed use some synthetic products on their crops. But they are heavily restricted. According to the USDA's National List of Allowed and Prohibited Substances under the National Organic Program, they can only be used in organic growing if the "use of such substances do not contribute to contamination of crops, soil or water."
Miller says the use of copper sulfate, a common organic pesticide, is a key smoking gun in how the organic industry is deceptive. He doesn't mention that organic tenets heavily restrain the application of this compound, in some cases limiting it to one application per field during any 24-month period.
Such rigorous organic regulations make a difference in the food that ends up on your plate. A 2012 study conducted by the USDA found that when examined as a whole, the occurrence of pesticide residues on organic produce was considerably lower than the occurrence of pesticides on conventional produce. More recent studies confirm this finding. Other benefits of organic range from improving farm workers' health to reducing fertilizer runoff into waterways. (If you're a reader of newhope.com, you probably already know the benefits of organic.)
Miller fails to mention that USDA Organic is a stringent, government-regulated agricultural certification designed to improve soil health. It's a seal that must be verified by USDA-accredited certifying agents; it requires organic ingredients be grown in specifically outlined standards. To say the organic industry is lying is, quite frankly, ridiculous.
Curiously, Miller also targets a third-party organization, the Non-GMO Project, to complain that conventional companies like Tropicana and Hunt's are lying because they're touting non-GMO claims even though oranges and tomatoes aren't available genetically engineered—as if Hunt's ketchup doesn't contain high-fructose corn syrup made from, um … corn, which is a crop that has a 92 percent chance of being genetically modified in the United States.
Ties to Monsanto
Miller's words are further devalued when you consider his ties with the one business that arguably has the most to gain from slandering the organic and natural industry, Monsanto.
In August 2017, the New York Times revealed that Miller, who had been a vocal proponent of genetic engineering across a variety of media outlets, had "asked Monsanto to draft an article for him that largely mirrored one that appeared under his name on Forbe's website in 2015," reports the Times. "Forbes removed the story from its website on Wednesday and said that it ended its relationship with Mr. Miller amid the revelations."
Monsanto essentially ghostwrote a piece that Miller billed as an opinion piece.
I'm going to play my snarky card here: Who's lying now?
This is an incendiary article and it's sure to be widely read. It's click-worthy to read something previously thought as good to be bad. Or vice versa, as exemplified by "Chocolate/Wine/Insert-Any-Vice is good for you!"-type articles.
What irks me most about Miller's piece is when he writes, "Giving the organic industry and others a pass to engage in such active deception undermines consumers' choice, erodes trust in the market and rigs the game."
I find this comment infuriating. For the past 60-or-so years, conventional food companies have created semi-kinda-food-ish products that contain highly processed ingredients grown in fertilizer-laden soil with little regard to protecting the environment or upholding human health.
So I'd like to say, Mr. Miller, you're wrong.
Have you even met anyone in the natural industry? Have you attended Natural Products Expo? We're made of pure, unbridled passion. The natural and organic industry is built upon a foundation of trust, transparency, authenticity and a powerful calling to improve the people, the plants, the animals, the soil and the atmosphere through the business of making food.
Mr. Miller, your opinions could not be further from the truth.
Subscribe and receive the latest updates on trends, data, events and more.
Join 57,000+ members of the natural products community.
You May Also Like
---