PepsiCo and Whole Earth Sweetener Company Introduce All-Natural, Zero-Calorie Sweetener PureVia(TM)
PepsiCo and Whole Earth Sweetener Company Introduce All-Natural, Zero-Calorie Sweetener PureVia(TM)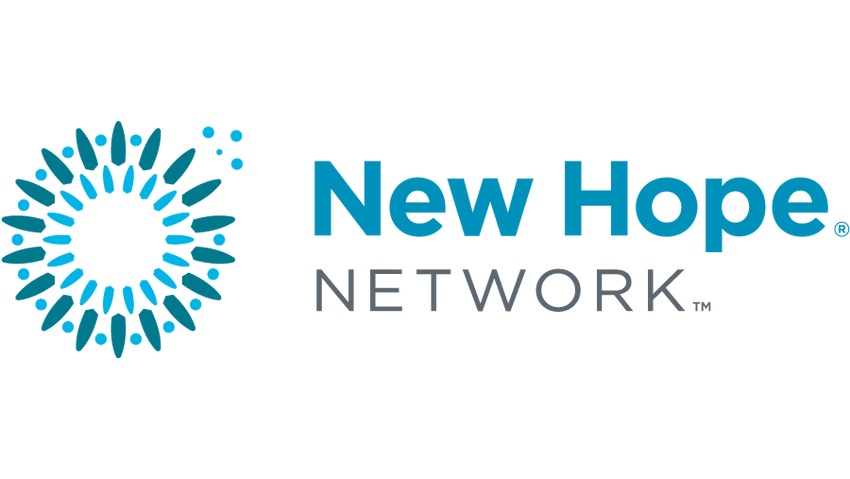 PURCHASE, N.Y. and CHICAGO, July 31, 2008 /PRNewswire-FirstCall via COMTEX/ -- Most people can only dream of drinks and foods that are naturally sweetened, contain zero calories and also taste great, but today PepsiCo and Whole Earth Sweetener Company are making that vision a reality.
The two companies are partnering to introduce a breakthrough, zero-calorie, all-natural sweetener from the stevia plant. It's called PureVia(TM) and will debut in a new nutritionally enhanced PepsiCo beverage called "SoBe Life," to be launched in Latin America, starting with Peru. PureVia(TM) tabletop sweetener will launch in the United States this fall before expanding into drink and food products around the world. PureVia(TM) will be available initially in three SoBe Life flavor blends: Tropical Pomegranate, Strawberry-Kiwi and Orange-Tangerine.
"Consumers have always been looking for a beverage that is natural, tastes great and has no calories, and SoBe Life with PureVia(TM) answers the call," said Massimo d'Amore, CEO of PepsiCo Americas Beverages. "This will have great appeal to health-conscious people who are looking for hydration and natural ingredients."
More information regarding the Latin American launch of SoBe Life with PureVia(TM) can be found at www.thrillicious.com/sobelife. Supporting both branding and innovation efforts, The Arnell Group is SoBe Life's agency of record throughout the Americas.
In May, Whole Earth Sweetener Company, a subsidiary of Merisant Company focused solely on natural products, submitted a notification and supporting scientific data to the FDA that the ingredient is generally recognized as safe for use in beverages, foods and tabletop sweeteners. PepsiCo intends to market PureVia(TM) in beverages and foods and Whole Earth Sweetener Company will market the brand as a tabletop sweetener.
"The introduction of PureVia(TM) represents the culmination of four years of research and development to bring this revolutionary new product to market and satisfy consumer demand for great tasting, all-natural, zero-calorie sweeteners," said Paul Block, chief executive officer of Merisant and Whole Earth Sweetener Company. "What's unique about PureVia(TM) is that we've identified a way to extract the purest part of the stevia leaf to reveal the cleanest and most consistent taste."
"This is a potential game-changer among zero-calorie sweeteners," said Lou Imbrogno, PepsiCo's senior vice president of Pepsi Worldwide Technical Operations. "PureVia(TM) is all natural. It's extracted from the stevia plant leaf and not synthetically produced. We've got ample supply and we look forward to bringing PureVia(TM) to consumers around the world."
As a tabletop sweetener, all-natural, zero-calorie PureVia(TM) can be used in place of sugar in both hot and cold beverages, as well as sprinkled on cereal and fruit. It will be available for purchase at food and grocery stores across the United States and at PureVia.com later this fall in 40-stick cartons.
The active sweetener in PureVia(TM) is Reb A, an all-natural, purified component of the South American stevia plant -- long known for its extraordinary sweetness. Stevia is approximately 200 times as sweet as sugar, and Reb A is the sweetest, purest part of the stevia leaf. Other forms of stevia, which typically are less pure than PureVia(TM), are currently sold in the United States as dietary supplements and have been used for years by consumers in countries such as Brazil, Japan and South Korea.
"PureVia is sweetened with a purified extract of the stevia plant," said Sergio Machado, director of research and development for Whole Earth Sweetener Company. "After the stevia leaves are milled, a freshwater brewing method is used to unlock the natural sweeteners, including the best-tasting extract of the plant -- Reb A. This extract is then purified further until a very high purity Reb A is obtained."
PepsiCo and Whole Earth Sweetener Company have formed an unprecedented partnership through which they will jointly own and market PureVia(TM) globally. The two companies have agreed to buy the natural sweetener from PureCircle, a leading supplier of pure Reb A, which also will have the exclusive license to market Reb A under the PureVia(TM) brand in certain categories.
For more information about PureVia(TM) tabletop sweetener and food and beverages containing PureVia(TM) visit www.purevia.com and www.pureviaforhealth.com.
About PepsiCo
PepsiCo (PEP) is one of the world's largest food and beverage companies, with 2007 annual revenues of more than $39 billion. The company employs approximately 185,000 people worldwide, and its products are sold in approximately 200 countries. Its principal businesses include: Frito-Lay snacks, Pepsi-Cola beverages, Gatorade sports drinks, Tropicana juices and Quaker foods. The PepsiCo portfolio includes 18 brands that generate $1 billion or more each in annual retail sales. PepsiCo's commitment to sustainable growth, defined as Performance with Purpose, is focused on generating healthy financial returns while giving back to communities the company serves. This includes meeting consumer needs for a spectrum of convenient foods and beverages, reducing the company's impact on the environment through water, energy and packaging initiatives, and supporting its employees through a diverse and inclusive culture that recruits and retains world-class talent. As a member of the Dow Jones Sustainability World Index (DJSI World) and the Dow Jones Sustainability North America Index (DJSI North America), PepsiCo is a recognized leader in sustainability. For more information, please visit www.pepsico.com.
About Whole Earth Sweetener Company
Whole Earth Sweetener Company is committed to providing natural alternatives to sugar and to helping people eat better and live healthier, more fulfilling lives. The company actively supports and is involved in simple and sustainable farming -- the best method for promoting agriculture and protecting the environment and farm workers. Formed in 2006, Whole Earth Sweetener Company launched its first sweetener brand, Sweet Simplicity(R), in 2007, and the company continues to develop a vertically integrated business that will bring products that are perfectly sweet and perfectly natural from the farm to consumers. Whole Earth Sweetener Company is a wholly owned subsidiary of Merisant Company, the maker of Equal(R) and Canderel(R) and a global leader in the manufacture, marketing and distribution of tabletop sweeteners, with sales in over 90 countries. For more information, visit www.wholeearthsweetener.com.
About PureCircle
PureCircle is a pioneer in the extraction of natural goodness from plants and the world's leading producer of high purity Rebaudioside-A (Reb A) with a vertically integrated supply chain operating in three continents. PureCircle markets a range of natural high intensity sweeteners internationally. Activities range from sourcing of dry stevia leaves and extraction, refining of crude extracts into sweeteners and marketing of these sweeteners to food and beverage manufacturers worldwide. PureCircle is listed on the London Stock Exchange AIM market under the ticker symbol: LSE.PURE. For more information, visit www.purecircle.com.
Subscribe and receive the latest updates on trends, data, events and more.
Join 57,000+ members of the natural products community.
You May Also Like
---
Sep 20 - Sep 23, 2023
Natural Products Expo East is the East Coast's leading natural, organic and healthy products event.
Learn More