Plant-based meats land in the butcher case at Bristol Farms
Plant-based meats land in the butcher case at Bristol Farms
Refrigerated plant-based meat sales grew 49% last year, with some attributing the increase in consumer interest to its placement adjacent to conventional meat in stores.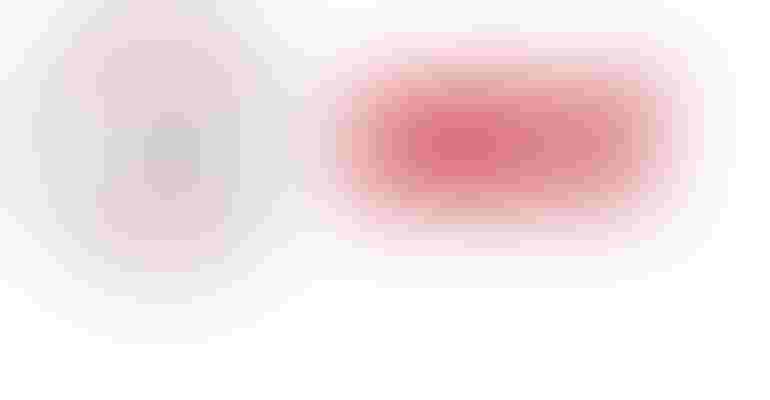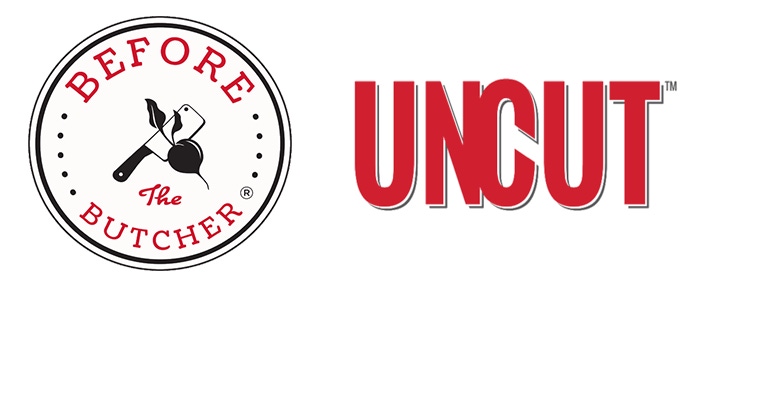 Plant-based-meat alternatives have become almost mainstream on U.S. restaurant menus, and are increasingly available in grocers' refrigerated and frozen cases in packaged form.
At the newly opened Bristol Farms supermarket in Yorba Linda, California, however, the plant-based trend has expanded to new territory with a dedicated display in the butcher case.
The 15-stor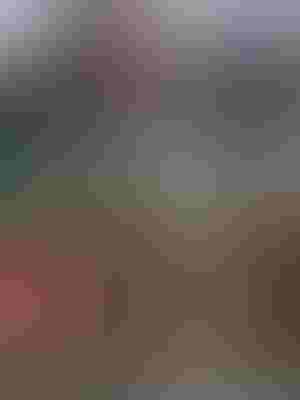 e, upscale supermarket operator is featuring products from Before the Butcher, a Huntington Beach, California-based maker of vegan meat alternatives, in a special section of its service meat case dedicated to plant-based foods, according to Danny O'Malley, founder and president of Before the Butcher.
O'Malley, who spent three years working at plant-based burger pioneer Beyond Meat before he left to launch Before the Butcher, said the partnership with Bristol Farms marks the first time plant-based meat alternatives have been featured in a supermarket butcher case in the U.S.
When he first broached the idea to Bristol Farms last year, the retailer was skeptical, he said.
"Even six or eight months ago, it seemed like such a radical idea to even think about doing that," he said. "This plant-based evolution has been happening very, very quickly, and it has been growing exponentially."
For the past year, Before the Butcher has been supplying its Uncut line of meat alternatives—which are designed to mimic the taste of beef, chicken, turkey, chorizo and breakfast sausage—to restaurants around the country. The Bristol Farms opening marks the company's retail debut.
By late May, O'Malley said he expects to offer the Uncut line in new retail-ready packaging in the Bristol Farms packaged meat case as well.
In the meantime, the service meat case will feature prepared foods made using two of the Uncut products—the ground beef and chorizo alternatives—as well as two other Uncut items. The prepared food items will include a meatloaf, stuffed cabbage, flavored burgers and other items created by the retailer's in-house culinary team, O'Malley said. In addition, the case will carry the Uncut breakfast sausage patties and the new Uncut savory chicken burger.
The products will be indicated with signage, and butchers have been trained about the new products, O'Malley said.

Canadian retailer cites success of plant-based options
While the Bristol Farms display may be the first featuring plant-based meats in the service meat case in the U.S., it's not the first in North America.
Meridian Farm Market, a seven-store Canadian retailer based in Maple Ridge, British Columbia, began carrying Beyond Meat's Beyond Burger product in its butcher case last year, and has since expanded the product offering to include Beyond Meat's sausage products and its Beyond Burger and Beyond Sausage crumbles as well.
"We see that market growing, and we're excited to be a part of it," said Dylan Redekop, marketing manager at Meridian Farm Market.
While the Beyond Meat products were originally merchandised directly alongside animal-based meats in the case, the retailer has since moved them to be closer to the seafood area, Redekop said, in response to feedback from meat-averse customers. The items are indicated with Beyond Meat signage in the service case, he said.
Overall, he said, the items have been selling well, which he attributed in part to the promotion of the Beyond Burger at restaurant chain A&W, which has more than 950 locations across Canada. A&W Canada also recently added a Beyond Meat breakfast sausage sandwich to its menu.
When Meridian Farm Market first introduced the Beyond Burger in its service meat cases, "it sold out in all locations very quickly," Redekop said.
The Beyond Meat products have continued to perform well, he said.
For now, Meridian has no plans to create prepared foods from the plant-based items, as Bristol Farms has done.
Following Beyond Meat
O'Malley of Before the Butcher also credits Beyond Meat for paving the way for plant-based meat alternatives in supermarkets.
"We were fortunate to have Beyond Meat in the grocery case in retail stores, which was a tremendous breakthrough for plant-based meats," he said.
This year, Beyond Meat rival Impossible Foods, which already has extensive distribution in foodservice, is also planning to roll out to retail shelves, the company said in a statement last year.
O'Malley said Before the Butcher will differentiate itself by giving consumers more varieties to choose from. In addition, the Uncut line will retail at slightly lower prices, he said, and will feature lower sodium content.
The Uncut products feature a non-GMO soybean as the base, combined with a refined coconut oil to mimic the fat of animal-based meat, and a combination of natural seasonings, O'Malley said.
The products are designed to taste like meat, he said, because that's what most customers are still looking for from plant-based proteins. He noted that about 85% of the company's customers are meat-eaters.
"They are looking for healthier options," said O'Malley. "But people are used to eating burgers, and they want that burger taste."
Consumer research shows that many of those who choose plant-based meat alternatives are in fact "flexitarians" who are simply cutting back on meat consumption, whether it's for health reasons, out of concern for animal welfare, or because of the impact of animal farming on the environment.
According to data from research firm Nielsen reported by the Good Food Institute (GFI), U.S. sales of plant-based meat grew 23% in the 12-month period ending last August, to $684 million. In addition, sales in the natural channel, reported by SPINS, totaled another $83 million.
"As more households across the country purchase plant-based options, the market for these products is rapidly expanding well beyond vegetarian and vegan consumers," GFI said in its report.
The report also found that merchandising strategies are shifting, as retailers increasingly focus on refrigerated options positioned adjacent to conventional meat products. Refrigerated plant-based meat dollar sales grew 49% last year, compared with 17% growth for frozen plant-based meats, the Nielsen research found.
That shift could bode well for plant-based meats, according to GFI.
In an interview with Forbes magazine, Caroline Bushnell, senior marketing manager at GFI, noted that the shift toward merchandising plant-based dairy alternatives in the traditional dairy case helped boost that segment's sales significantly.
Subscribe and receive the latest updates on trends, data, events and more.
Join 57,000+ members of the natural products community.
You May Also Like
---