Pocket's Chocolates 'gives a voice' to Asian-inspired flavors
Pocket's Chocolates 'gives a voice' to Asian-inspired flavors
This brand has pivoted to chocolate from coffee, embraced its co-founders' shared Asian heritage and won a NEXTY Award. Learn more about its journey.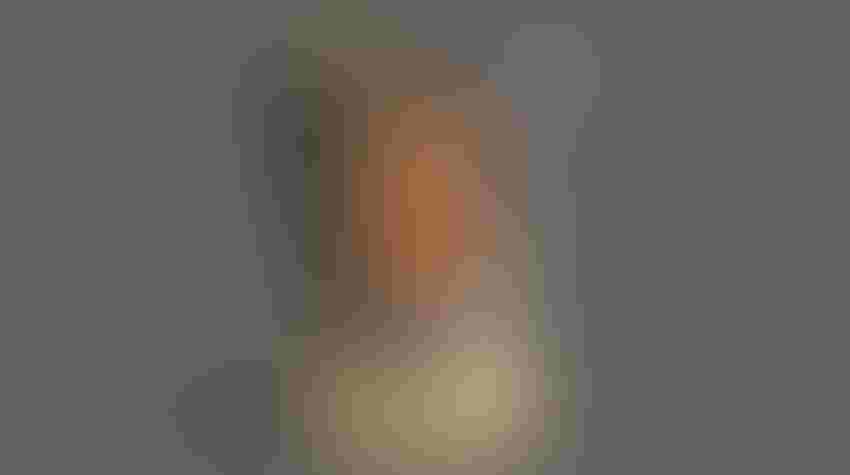 Los Angeles, California-based natural products brand Pocket's Chocolates has undergone quite an evolution since its October 2019 launch. Originally called Pocket Latte, the company pioneered "edible coffee" with its convenient, scrumptious chocolate bars infused with 100% arabica beans and simple ingredients. Then at Natural Products Expo West 2023, Pocket Latte unveiled a new brand name, Pocket's Chocolates, to reflect its fresh focus on chocolate.
But perhaps the company's most salient shift stems from a more personal place. For its first three-plus years in business, Pocket's Chocolates didn't publicize the fact that it was an AAPI-owned brand. Based on early experiences at trade shows, co-founders Chris Young and Young Kwon, both Korean American, and Lynn Pham, who is Vietnamese American, felt that their heritage could be more of a hindrance than an asset.
That all changed in 2022, when the trio decided to embrace their roots proudly and loudly. Taking a stand for diversity and representation, they announced for the first time that Pocket's Chocolates is indeed Asian-American owned. This move corresponded with the launch of their chocolate-coated almonds featuring Asian-inspired flavors, including black sesame, matcha, Vietnamese coffee and yuzu mango.
According to Young, all of Pocket's Chocolates' transformations are paying off. The vertically integrated brand is growing exceptionally, prompting a move to a larger manufacturing facility very soon, and its chocolate-covered almonds are turning heads and tantalizing taste buds. Pocket's Chocolates Black Sesame Chocolate Almonds just scored the NEXTY Award for Best New Sweet Snack at Natural Products Expo East 2023.
We chatted with Young in mid-October to get the lowdown on this inspiring AAIP- and women-owned brand.
The team at Pocket's Chocolates celebrates winning a 2023 Expo East NEXTY Award for Best New Sweet Snack.
What are the co-founders' relationships to one another?
Chris Young: Lynn is my partner in life and partner in business. Young is my mom. It's a company that I kind of created with her and for her—and now I've retired her. That sounds weird to say. I mean, she still comes to work every day, but it's more of a passion project for her now, which was my goal in the first place.  
Did any of you have prior experience in the food industry? 
CY: I wish! I definitely underestimated the food industry. My background is as an entrepreneur. This is my fourth startup. After my third startup, I decided to go back and finish school. I graduated from my dream school, and my last year there I started Pocket Latte, which is now Pocket's Chocolates.
Lynn was on the medical school tract, on the road to being a doctor. My mom is a professional artist, so that is where a lot of our branding elements come from.
What inspired you to start this particular company?
CY: Lynn grew up on her grandparents' coffee farm in Vietnam, and her parents had a local coffee shop. Vietnamese coffee is very underrepresented here in the U.S., so that is a pretty big reason why we started in coffee. But now we have evolved into flavors that go beyond coffee and just represent who we are as Asian Americans and what is nostalgic to us. Also, on a simpler note, I have a major sweet tooth. I love chocolate, so that also set the foundation for it all.
But ultimately, it was a lack of diversity that we found. Chocolate is a very big industry, and as we dug into it, we found that there is just no minority representation in chocolate. So, we decided to take that stand.
What sales channels did you launch into first?
CY: We started in grocery and general retail, targeting the natural community. We didn't start [selling direct-to-consumer] online only because we're based in L.A., where nine months out of the year it's pretty warm. Shipping direct-to-consumer would require gel packs and overnight shipping, so it was just more of a challenge. We always had a website up and running, and it did generate revenue, but it wasn't our key focus.
Did you just start locally?
CY: Yes and no. We first targeted the popular restaurants and cafés in L.A. But we intentionally avoided L.A. grocers in the beginning, just because we knew we were going to make mistakes—so, save the best for last. But now we have penetrated L.A. and sell in pretty much all of the natural grocers here.
Pocket's Chocolates rebranded in March 2023 from its original name, Pocket Latte.
When just starting out, how did you build brand awareness and get consumers to try your products?
CY: We used boots-on-the-ground, grassroots tactics. With Pocket Latte, we found early on that people didn't initially recognize what we did, as it was kind of a new product concept. But once they tried it, we had a 97% or 98% customers satisfaction rate, so the trick was getting them to try it. We did all sorts of farmers markets. We got a permanent spot at Smorgasburg, the largest outdoor food market in L.A., and sampled like crazy. We also did a lot of events and partnerships with influencers, so we just spread by word of mouth.
How would you describe your growth trajectory?
CY: When COVID first happened, it forced us to change our entire plan and how we would go about growth. And although COVID came with obstacles, it was actually a very good time for us. We were constantly on our feet pivoting, but we found opportunities. By the end of 2021, we hit about 6,500 stores nationally. By the next year, it was closer to 8,500. That's when we hit the brakes on door count and extended into different channels like foodservice.
What are some of the biggest challenges you've faced along your journey?
CY: I'd say COVID definitely was one, but that applies to everybody. Early on, we realized that because chocolate is such a commodity and because CPG is a margins game, we'd have to embark on the journey of self-manufacturing and being vertically integrated, so that was one of our earliest investments. We got an investor and built out a small facility. That was a long-term play because, in the beginning, we would've made about the same margin as if we'd gone with a co-packer. It ended up paying off with economies of scale, but that took years.
So, in the beginning, it was almost double the workload. You're running a brand but also running a manufacturing company that comes with so many more obstacles than we anticipated, both financially and also on the regulatory side. It was a major learning curve.
Why did you decide to rebrand as Pocket's Chocolates earlier this year?
CY: It's the word latte. We moved away from coffee. Even though latte literally means milk, there was still a lot of confusion. So, we decided that, more broadly speaking, we're a chocolate company.
Initially, you didn't publicize your Asian heritage, but now you do. What drove these decisions?
CY: We signed up for a lot of trade shows in our first year and realized very quickly that we would definitely run into issues just based on our ethnicities. We would constantly get questions like "What part of China are you from?" and "Are you guys exporting to the U.S. yet?" The implications were clear that they thought we were foreign company even before any words were exchanged. Then they'd find out that we do speak English—in fact, English is the only language I know!
But because of these experiences, we felt it was safer to not publicize our heritage. We felt it was working against us and that, just based on how we look, we were starting at a disadvantage. So, we really hid our heritage for a long time. It was only last year that we decided to proudly reveal it—and also launch a line of Asian-inspired flavors in chocolate to triple down on it.
It was a gamble, and we weren't sure how we'd be perceived by the industry or whether there was any demand for a product like this. I am very glad we did reveal our heritage, because the amount of support we've gotten from day one has been mind-blowing, even from conventional retailers who've wanted to carry our line.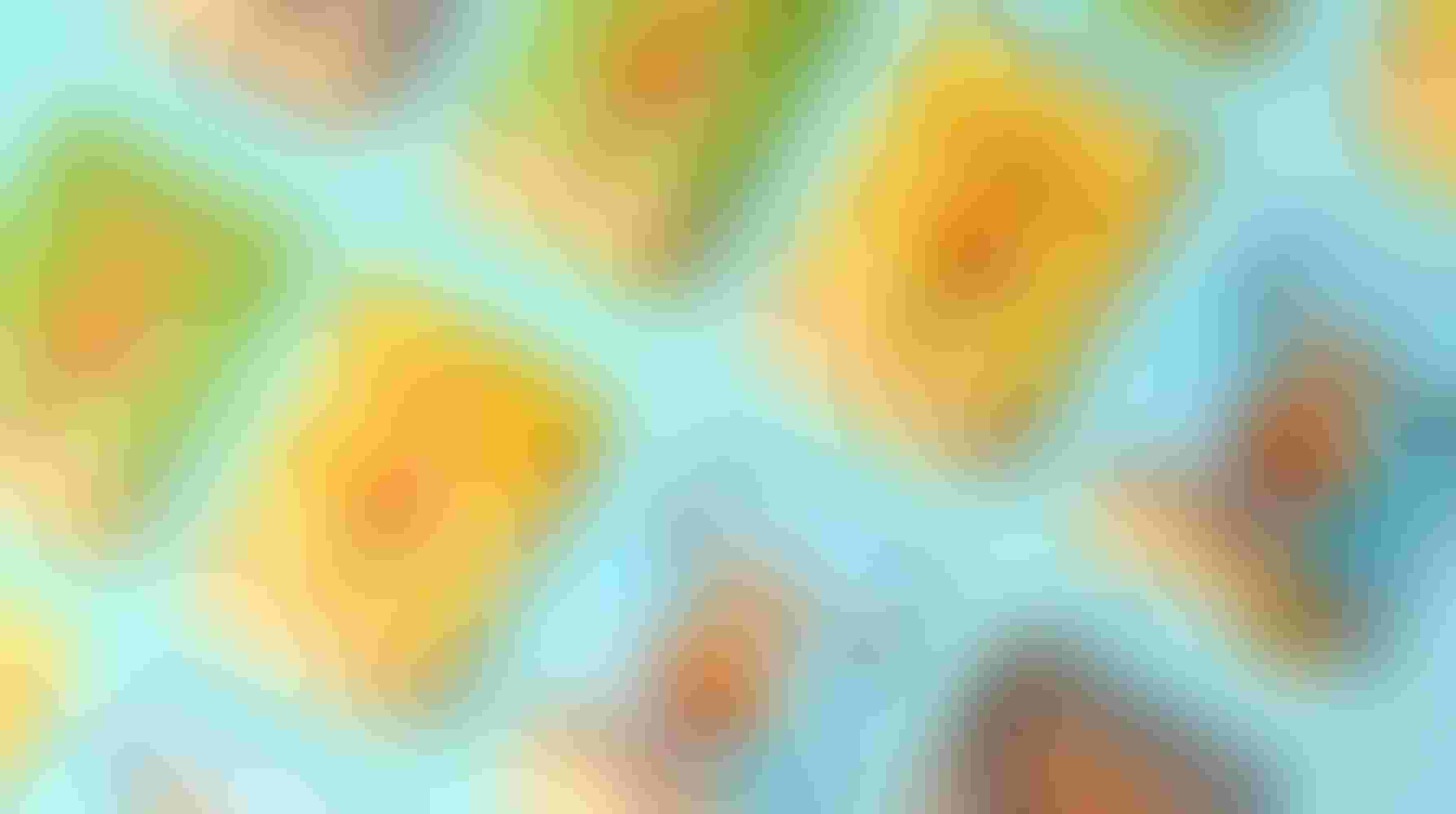 The flavors of Pocket's Chocolates are inspired by its founders' Asian heritage.
What channels is Pocket's Chocolates sold in currently?
CY: Primarily natural grocery. We dabble in some conventional, but very specific stores. We also do foodservice, everything from offices and breakrooms to retail foodservice. We also have some exciting industrial partnerships coming out—just more things that build brand equity and the right kind of exposure. On Nov. 2, we're launching a cobranded line with Blue Bottle Coffee. We turned their coffee and flagship beverage into a chocolate almond that will sell in all of their stores globally.
What was it like to win the NEXTY Award for Best New Sweet Snack?
CY: We were so glad to finally win a NEXTY. In terms of industry accomplishments and accolades, that was probably the highest on our bucket list for a few years now. It felt unreal, most importantly because of what it meant.
This year we decided to submit just one product—the flavor that, out of our flagship almonds, has the least number of people who recognize it initially but has the No. 1 vote for favorite flavor once people have tried it. We felt that black sesame is underrecognized here in the U.S. but has massive potential. We wanted to give it a podium, a voice and an opportunity and give people a chance to try it. So, for that flavor in particular to win the NEXTY was definitely validation.
What are you most proud of about your journey so far?
CY: Instead of making short-term, profit-driven decisions today, we like to invest in decisions we think will make sense long-term. Everything we do, we put our customers first. We want to make sure that they stand to gain and that we're in position to deliver on our promises down the line.
So, the biggest thing [we've done] is invest in self-manufacturing. Margin is there, and more importantly to me and my co-founders, is it allows us to deliver better quality to our customers. When you talk to brands, there are always nightmare stories about quality or other issues with co-packers. For us to control our product quality on a day-by-day scale, I think that is part of the reason why our customers are very loyal—they see that quality.
What's next for Pocket's Chocolates?
CY: For now, our goal is to continue growing in the natural channel, to get into more doors. Also, we will soon be moving into a much larger production facility. It's going to take time to grow into it, but it will unlock more DTC capabilities for us. We will also continue educating people about these flavors and what they mean to us and to a lot of people on this planet.
Subscribe and receive the latest updates on trends, data, events and more.
Join 57,000+ members of the natural products community.
You May Also Like
---