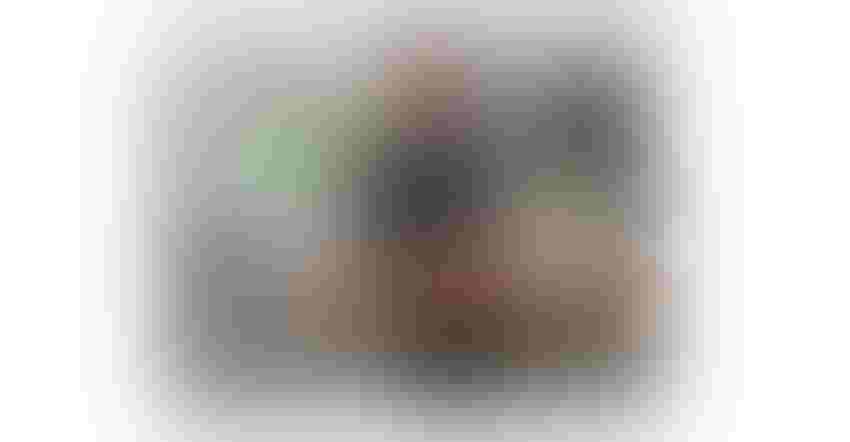 Earnest Foods went big with oats at a time when the words "grain free" dominated the health conversation.
But Andrew Aussie, president and founder, didn't stop with proudly proclaiming oats a superfood and healthy breakfast and making them even easier to grab on the go. His commitment to quality led him, years ago, to sourcing the cleanest oats, including verifying them glyphosate free.  Now glyphosate in packaged food is getting more attention. Natural Foods Merchandiser chatted with Aussie to learn what he saw and where he sees the issue heading.
NFM: Have you experienced increased inquiries from worried consumers since a California jury ordered Monsanto to award $289 million to a groundskeeper with cancer and the Environmental Working Group's glyphosate study of breakfast foods went public?
Andrew Aussie: Yes, we have seen increased inquiries from concerned consumers, and frankly we were a little surprised at the immediacy of the response. It wasn't a huge number, but we expect it to grow as media attention increases.
Fortunately, we've been working on this issue for several years. We were ready to let our consumers know that the oats used in our oatmeals are glyphosate-safe. Additionally, the media attention is helping people connect the dots to the fact that glyphosate is actually the scientific name for the branded Roundup weed killer from Monsanto. I think this link is starting to drive home the potential toxicity implications, whereas previously the term glyphosate was somewhat vague, and consumers didn't really care about it because they didn't know what it was. Now people have a better understanding of what it is, and the kitchen logic is obvious—the chemical you're using to kill the weeds in your yard is probably not the best thing to have in your food.
NFM: Can you describe how you ensure that your products are free from glyphosate? Who tests?
AA: Right now, the biggest issue with glyphosate is with oats because the chemical is used in the processing and harvest stage, which can leave behind a residue. Our suppliers have agreements with their farmers not to use glyphosate and the lots of oats are subsequently tested for residue as well.
We began the process of sourcing glyphosate-free oats about two years ago. Since we try to be earnest in every aspect of our business, I knew that we needed to understand it and do everything we could to ensure the safest possible foods for our customers and ourselves. That's why we're a bit ahead of the curve on the issue. There's been a lot of noise in the media around glyphosate—Is it safe? Is it not? —but either way, we were, and still are, fundamentally determined to choose the route without it. This is something that we think the natural foods industry does best, which is to try to be at the forefront of doing the right, safest and best things for consumers and the planet.
NFM: Do you anticipate that other companies will start paying more attention to the purity of their products from a glyphosate standpoint?
AA: Yes, we think that other companies will start paying more attention to glyphosate and its presence in products, primarily because we foresee the media attention around glyphosate growing and driving consumer awareness. We believe that once people understand the potential for having Roundup in their oats, there's a strong likelihood they're going to want to learn more and, potentially, avoid brands that can't address how they're reducing or eliminating the chemical from their foods. More importantly, I think retailers need to use this as a leading context for educating around this issue. Brands like ours can help with messaging and testing, but getting glyphosate-free products in stores is important, and having signage and collateral to help communicate the issue would be hugely beneficial. We see this as an opportunity for all of us to work toward a cleaner and safer food supply.
NFM: Have you considered obtaining the Detox Project's Glyphosate-Residue Free Certification as a consumer-facing seal? Why or why not?
AA: We're aware of the Detox Project's Glyphosate-Residue Free Certification and are looking into it.
Subscribe and receive the latest updates on trends, data, events and more.
Join 57,000+ members of the natural products community.
You May Also Like
---