Retailers expand functional beverage merchandising
Retailers expand functional beverage merchandising
Consumers seek immunity, digestive benefits from grab-and-go drinks amid pressures on single-serve offerings.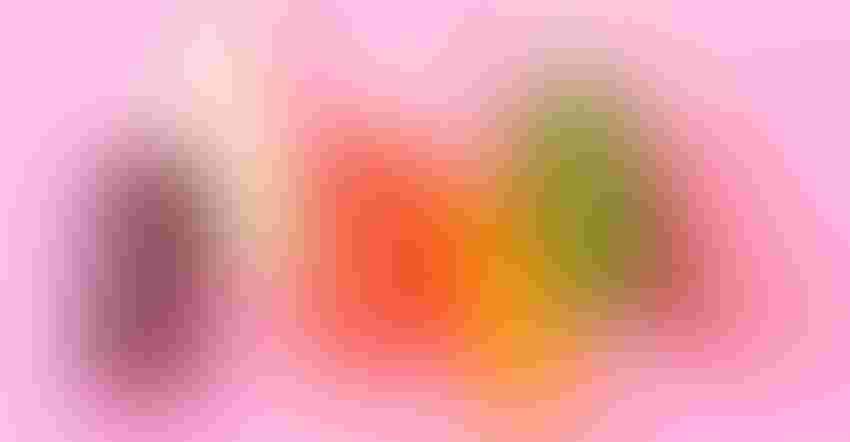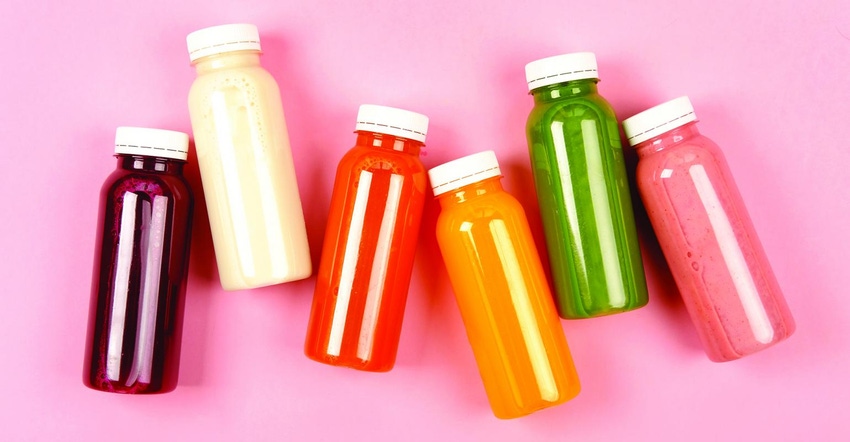 Grocery retailers are making more room on their shelves for functional and New Age beverages, expanding their sets to meet the needs of consumers seeking healthful solutions in the wake of the pandemic.
At West Valley City, Utah-based Harmons, for example, the 19-store chain has added new display cases that feature functional and healthy beverages, while Phoenix-based Sprouts Farmers Market is rolling out new waters and functional beverages through its new L.A. Libations incubator program.
The moves come as sales of functional and better-for-you beverages have remained robust, despite pressures on ready-to-drink single-serve options because of changes in shopping patterns during the pandemic that led to more stock-up buying of multipacks and reduced grab-and-go sales.
The Hartman Group's Functional Food and Beverage and Supplements report found that more than half of consumers (56%) seek out functional beverages to treat or prevent specific conditions. According to the report, consumers are increasingly taking a proactive approach to their wellbeing by using beverages to deliver functional benefits around hydration (cited by 34% of consumers), energy (18%), general prevention (15%), immunity (13%), digestion/microbiome (13%), fitness/performance (12%) and weight management (12%).
Global research firm Mintel, meanwhile, predicts strong ongoing growth in functional beverages as consumers seek out products to enhance their mental and emotional wellbeing.
"Consumers will be looking for more functional food and drinks that claim to help people focus, relax and relieve—or ideally prevent—emotional health concerns," the company wrote in its 2021 Global Food and Drink Trends report.
Less sugar, more benefits
At Harmons, consumers have largely been seeking functional beverages that boost immunity or offer digestive health benefits, as well as other better-for-you beverages such as enhanced and lightly sweetened waters, according to Michael Arbuckle, director of grocery.
"Sparkling water continues to be on fire, as people want less sugar in their beverages," he said.
The closure of salad bars and fewer visits for grab-and-go lunches during the past year had a negative impact on Harmons' sales of single-serve drinks, he said, but at the same time the pandemic may have also led to more customers focusing on their health and seeking better-for-you solutions in the beverage category.
Overall, ready-to-drink cold beverage sales were up about 5% at Harmons for 2020 and the first few months of 2021, Arbuckle said, despite taking a big hit from the decline in lunch traffic. The sales increase masked relatively wide swings in volume for some products, with increases of 30%-40% for certain trending items and declines of 30%-40% for others.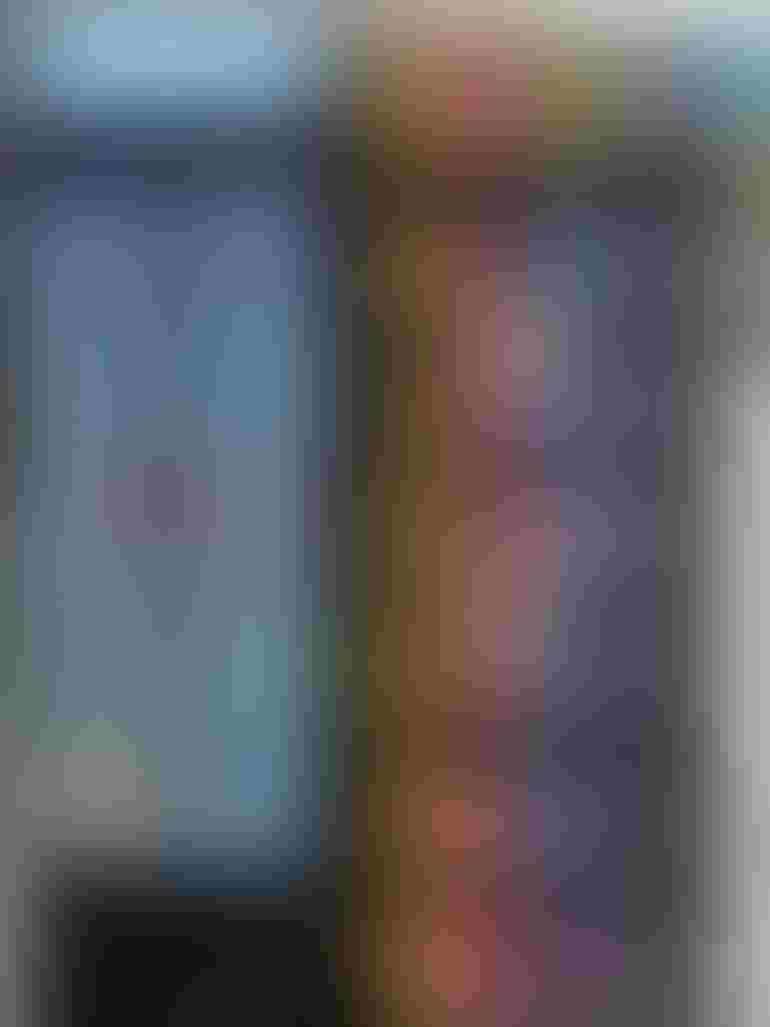 In order to make room for more refrigerated functional beverages, Harmons added a dual-temperature display on an endcap near one of the main front aisles.
In the beverage category overall, Harmons saw strong increases in multipacks during the past year, especially enhanced water brands such as Sparkling Ice, Smartwater and Essentia, as well as sports drinks, including Gatorade and BodyArmor.
In order to make room for more refrigerated functional beverages, Harmons added a dual-temperature display, half refrigerated and half ambient, in a prominent position on an endcap near one of the main front aisles. The retailer quickly sold the space out for the year and added a second dual-temperature display to its stores in March, Arbuckle said.
"Now we are starting to get brands like Olipop that could not get a display before because we didn't have anywhere we could put them," Arbuckle said.
In fact, he said one Harmons location has been the top retail store in the country for sales of Olipop, a carbonated tonic that incorporates prebiotics, plant fiber and botanicals and touts digestive health benefits. Harmons has brought in every SKU available of both Olipop and another popular prebiotic soda brand, Poppi, Arbuckle said, as demand for prebiotic drinks has soared.
"We have jumped on trends early and found those functional and new specialty beverages that consumers are looking for, and made sure that we gave them the SKU mix and space that they deserve," Arbuckle said.
Research from The Hartman Group's Functional Food & Beverage and Supplements report found that fiber and prebiotics are among the most sought-after benefits or fortifications in functional beverages, among consumers who shop that category. The 26% of these shoppers who seek fiber and prebiotics edged out the 24% who seek probiotics or digestive enzymes. Antioxidants were the most popular benefit or fortification, sought after by 36% of functional beverage drinkers.
New-beverage boom at Sprouts
Sprouts, meanwhile, is reporting positive results from its previously announced partnership with beverage creator L.A. Libations, through which it is testing emerging beverage brands at 50 stores in California in a special display near the checkout.
"As a result of the L.A. Libations incubator program, Sprouts will expand four flavors of Shaka Tea to all stores nationwide this summer," a spokesperson for the natural retailer told Supermarket News.
Sprouts is currently testing a new lineup of beverages at the 50 California stores in the program, including items from MadVine, Purely Sedona, 100 Coconuts, Turveda, Arriba, Aura Bora, Lucky Jack and Jelly Belly, the spokesperson said.
Some recent additions that the retailer has added to its set include new waters from DEFY (from former National Football League running back Terrell Davis), ZenWTR, PathWater, Lemon Perfect and Liquid Death, and functional beverages including Goldthread Plant Based Tonics, Ascent Recovery Water, Poppi Prebiotic Soda, Koios Sparkling Natural Brain Energy, and Fit Soda.
Relocating shots boosts sales 
Harmons has seen a significant boost in sales of functional shot drinks since relocating them into the main grocery section of its stores, said Arbuckle.
The retailer had previously installed coolers for refrigerated energy bars to accommodate that growing trend, he said, but made room in the coolers for some of the best-performing functional drink shots, which had been merchandised in the OTC area of the store.
"Now that those functional shots are in the main grocery area with the nutritional bars, they have skyrocketed in sales," Arbuckle said, citing sales gains of three to five times the sales volumes they generated in the OTC area.
The new placement gave the products more visibility, and also provided a solution for consumers seeking a range of functional benefits, he said.
"I think part of it is driven just by the trend toward more functional beverages," Arbuckle said. "Some customers might not find the exact functional beverage they wanted, so they come over and get a core shot that has some turmeric, or a nootropic, or collagen, or whatever function it is they are looking for.
"They may just get the shot, and then grab another beverage at the same time," he said.

This piece originally appeared on Supermarket News, a New Hope Network sister website. Visit the site for more grocery trends and insights.
Subscribe and receive the latest updates on trends, data, events and more.
Join 57,000+ members of the natural products community.
You May Also Like
---
Sep 20 - Sep 23, 2023
Natural Products Expo East is the East Coast's leading natural, organic and healthy products event.
Learn More