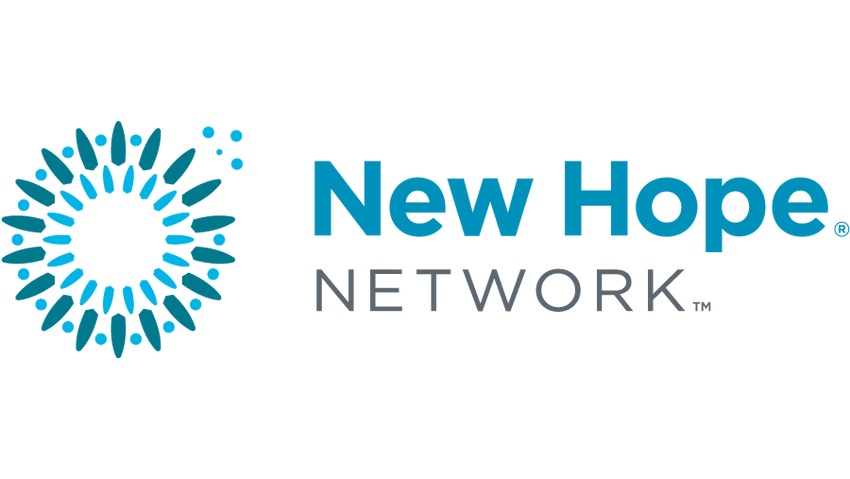 Ever thought of putting sodium hydroxide in your mouth? What about tetrapotassium pyrophosphate? Probably not: One has been linked to nervous-system effects at very low doses, and the other is an ingredient in car cleaning products. Your shoppers would probably think twice before picking up a tube of toothpaste with those ingredients on the label. But even avoiding the harsh, potentially harmful ingredients in conventional oral care products doesn't narrow shoppers' options much. New natural toothpastes have proliferated in recent years, and with studies supporting the efficacy of herbal options from whitening to gum health, shoppers might be in a quandary as to which product is right for them. Keeping your personal care staff updated on what ingredients are helpful for different conditions will help them point shoppers in the right direction.
Anti-plaque/tartar/cavity
Jessica Saepoff, a holistically focused dentist in Issaquah, Wash., explains that plaque left on teeth will etch into the surface, eventually resulting in a hole: a cavity. A major part of how brushing fights cavities lies simply in the mechanical act of brushing, says Paula Van Gelder, director of communications for Medford, Mass.-based natural oral care company The Natural Dentist. And though several natural products still rely on fluoride, which Van Gelder says remineralizes the tooth structure. Most companies offer an alternative for cavity protection. Often that alternative is xylitol. Though it's not approved for anti-cavity claims, it has been shown to have anti-cavity properties, Saepoff says.
Working synergistically to promote gum health, many botanicals, such as tea tree oil, olive leaf and barleria, help fight the bacteria that form plaque in the first place. The same goes for gentle abrasives that also work as whiteners; they help break up plaque so it can be rinsed away. Tom's of Maine, based in Kennebunk, Maine, and Gardiner, N.Y.-based Kiss My Face both use zinc citrate, which prevents plaque from hardening.
Whitening
Effective options for stain removal are coming from ancient traditions and natural ingredients. A new product from Petaluma, Calif.-based Jason contains papaya and pineapple enzymes to break down tartar and remove surface stains. And, like many other natural whitening products, Jason's Powersmile Enzyme Brightening Toothpaste contains silica and baking soda to polish pearly whites. Chatsworth, Calif.-based Nature's Gate includes bamboo powder in its whitening toothpaste for polishing power. Swiss-based Weleda relies on salt in its formulation. "It helps stimulate saliva, which has natural self-cleansing mechanisms," says company spokeswoman Jennifer Barckley. "It helps clear out accumulated bacteria."
Iceland moss, a natural whitener, is the featured ingredient in Kiss My Face's Whitening Aloe Vera Toothpaste. Peelu, based in Fargo, N.D., uses vegetable fibers. Peelu fibers, according to the company, contain naturally occurring chlorine to whiten and prevent plaque buildup, antimicrobial tannin and sulfur, as well as gum-health-boosting vitamin C. The fibers of the Salvadora persica tree—or peelu tree—have been chewed in India and the Middle East since ancient times to avoid oral problems.
Gum health
"When people have gum problems, they're looking for something herbal that will balance the ecosystem in their mouth, to get back to normal flora," Saepoff says. "You don't want to sterilize or just kill everything. Just like in the gut, you need it to be healthy and balanced."
Saepoff explains that alkalizing ingredients like baking soda can help tone the mouth's flora. Weleda uses myrrh and the astringent ratanhia. "It's fantastic for strengthening and soothing the gums," Barckley says. The company's ratanhia is wild-harvested through a fair-trade program in Peru where the locals have been chewing it for centuries, she says.
Co-Q10, which studies show aids with faster healing and tissue repair in periodontal-disease patients, is a key ingredient in a few Kiss My Face and Jason toothpastes.
The Natural Dentist decided to add echinacea and goldenseal to a toothpaste after a clinical study found that the company's mouth rinse, containing the two ingredients, kills 40 different types of gum-disease-causing bacteria, Van Gelder says.
Neem, the active ingredient in Bowling Green, Fla.-based OrganixSouth's TheraNeem toothpaste, is another gum-health booster. "Neem's gentle astringent property helps to tighten gums and reduce periodontal pockets as well," says Autumn Blum, CEO and formulator.
Sensitive teeth
Nothing can take the joy out of an ice-cream cone like a jolt of pain from over-sensitive teeth. Potassium nitrate— a natural mineral that aids with sensitivity to cold and heat—can help, says Heather Halpern, who does research and development for Kiss My Face. The company also adds aloe vera to its sensitive-teeth formula. Other soothing ingredients for touchy teeth: chamomile and calendula. But the key tool in guarding against sensitivity, according to the American Dental Association, is simply proper oral hygiene to begin with.
A little knowledge about the various active ingredients in natural toothpastes can go a long way in helping customers get exactly what they need, Saepoff says. "Sometimes people don't know what to pick." Arming your staff with oral care knowledge will help.
Mint and beyond
For shoppers who don't adore traditional minty toothpaste, naturals companies are branching out.

Cherry
Nature's Gate gets fruity with its Cherry Gel Natural Toothpaste with Fluoride
Cinnamon chai
TheraNeem's cinnamon-cardamom-clove treat is especially designed for homeopathy patients
Orange-cinnamon-mint
This tropical orange flavor from Jason will still leave your mouth minty
Black currant
Tom's of Maine combines active ingredients with natural flavors for its Sensitive Care line
Natural Foods Merchandiser volume XXVI/number 8/p. 26,28
Subscribe and receive the latest updates on trends, data, events and more.
Join 57,000+ members of the natural products community.
You May Also Like
---