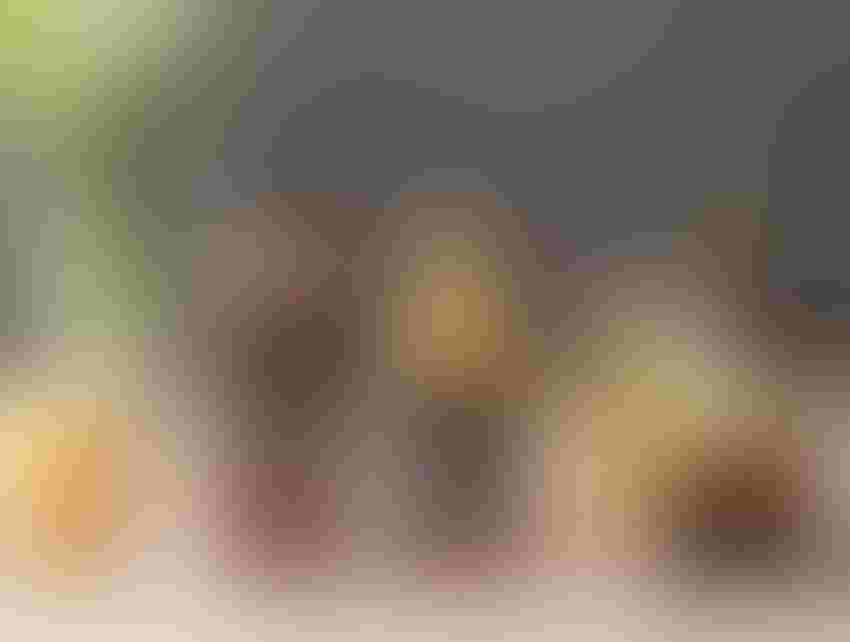 It used to be difficult to find true innovation in the beverage space. For years natural retailers have stocked better-for-you alternatives of conventional items. Organic soymilk. Organic orange juice bottled in multiserve containers. Juice box packs for kids lunches.
Even when natural beverages became more available in the grab 'n go, refrigerated section of retail stores, new products underwhelmed. Soda replacements prevailed. While these fizzy beverages featured unique, fruity flavors, they were still rife in added sugar. Natural soda, after all, is still soda.
But in the past three years, something has shifted in how manufacturers view innovation in the beverage category. Now, brands aren't just "healthing up" existing products, they're thinking about beverages in an entirely new way, and encouraging shoppers to view single-serve, packaged drinks as a stand-in for quick-to-eat foods like nutrition bars. Easy-to-consume, vitamin- and mineral-packed beverages are the antidote to problems associated with modern life including not eating enough fruits and vegetables, finding processed, sugary products nestled in every corner of conventional stores and experiencing a perpetual lack of time to cook a healthy breakfast or lunch.
Rather than choosing beverages based just on flavor, consumers are now embracing functional options that deliver on health. "Talking strictly beverages, function over just flavor is more logical for consumers who are increasingly informed," explains Wyatt Taubman, CEO and co-founder of Vive Organic, a whole-food USDA Organic wellness shot company. "It hits on the health and wellness trend, and is a better bang for the buck."
Sales data, too, clearly show that shoppers are glomming onto functional beverages over other options. According to Nutrition Business Journal, sales of functional beverages across channels reached $38.7 million in 2016—a 7.6 percent increase over the previous year. While growth is projected to slightly decelerate over the next few years, beverages still account for the lion's share of functional food. For the last six years, from 2010 to 2016, out of seven functional food categories measured by NBJ, which include snack foods, breads and grains, packaged foods, dairy, condiments and fruits and vegetables, beverages captured a whopping 63.9 percent of the overall functional market.
Indeed, the beverage category seems to be the ideal breeding ground for pioneering new flavors, ingredients and experiential delivery systems to enter the market. For grocery stores and consumers, such novelty in beverage means tart, lip-smacking flavors that prioritize low or alternative sugars. It means fizzy, tongue-tingling beverages infused with carbon dioxide or, more recently (and more hipster-appropriate), nitrogen for smaller, silkier bubbles. It means savory beverage formulations that are more meal than thirst-quenching accouterment. And it means consumers now have an effortless way to get in more healthy herbs such as echinacea, ginseng, turmeric and ginger typically found in supplements.
Just as retailers are influenced by brands, manufacturers are also influenced by systemic shifts in natural retail. As a way to capitalize on lunch crowds stopping in for a meal rather than a basket of groceries, many natural grocers have expanded their grab 'n go sections to include salad bars, cafes, pizza bars and prepared sandwiches and more. With fresh lunch stations and an eat-in mentality becoming the norm, it makes smart retail sense for grocers to provide a robust selection of single-packed SKUs at the perfect cold temperature for immediate, ready-to-drink beverage consumption. It's only natural that shoppers want to enjoy a high-quality, healthy and delightful beverage with their healthy and delightful meal.
Convenience obviously plays into this trend. Even shoppers who aren't in the mood for lunch will be enticed to try new beverages that offer a relatively low price point—they are more likely to buy new and unique single-serve beverages rather than more expensive multiserve options because it's low-risk if they don't enjoy it. "By offering the highest quality grab 'n go products, retailers are able to satisfy the 'convenience' buy," says Taubman. "This seems to be constantly gaining more and more momentum and is driving high velocities."
To add interest, health and sales surges to your grab 'n go section, consider the following on-trend beverages.
Tart, not sweet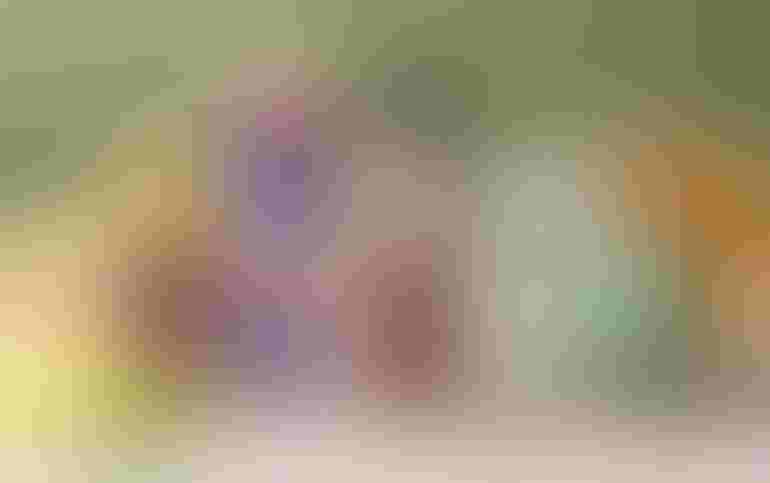 Vitox Drinking Vinegar 03 Pineapple
This super-tart vinegar concentrate is the result of natural fermentation that occurs by combining cold-pressed pineapple juice, apple cider vinegar and organic evaporated cane juice—that's it. Each 12-ounce bottle contains 24 servings—add 1 tablespoon of Vitox to water and stir for a nourishing beverage. It's a little pricey, but each bottle undergoes 14 days of fermentation to cultivate good bacteria for a balanced belly. SRP: $20.00
Suja Organic Drinking Vinegar Blueberry Lemon
This 40-calorie SKU from Suja Organic is a functional beverage packed with healthy USDA Organic ingredients including 4 billion CFU of added probiotics. It tastes like an extra-tart blueberry lemonade. Pucker-prompting lemon juice and coconut vinegar are tempered by naturally sweet coconut nectar, blueberry juice and stevia leaf extract. Seven grams of sugar per bottle is pretty reasonable, too. SRP: $2.99
Farmhouse Culture Cherry Cacao Gut Punch
The fermentation experts at Farmhouse Culture branch into the ready-to-drink category with this USDA Organic, effervescent beverage. The first ingredient: probiotic-filled brine made with water, cabbage, sea salt and caraway from Farmhouse's soaking liquid for pickled vegetables. Also inside you'll find beets, organic inulin, organic chocolate cherry flavoring and an added probiotic. Sweetened with a balanced combo of erythritol and stevia. SRP: $3.79
Caliwater Organic Cactus + Lime
This lip-smacking beverage subtly reminds us of a Moscow mule. Inside each 11.2-ounce Tetra Pak is a tart, USDA Organic blend of water, blue agave, lime juice, ginger juice, lemon juice, monk fruit extract and nopal cactus powder—prickly pear cactus fruit grown in California desert regions. Just 35 calories and 7 grams of sugar per serving makes this a refreshing summer beverage. SRP: $2.99
Up Mountain Switchel Yerba Maté Ginger
When Colonial New England farmers needed a pick-me-up in the field, switchel was their customary treat. Traditionally made with a combination of apple cider vinegar, maple syrup and ginger, this tangy-sweet version also contains organic yerba maté for a hit of caffeine and earthiness. At 54 calories per serving, this heritage beverage quenches thirst and revitalizes on hot days. SRP: $3.99
Pop the bubbly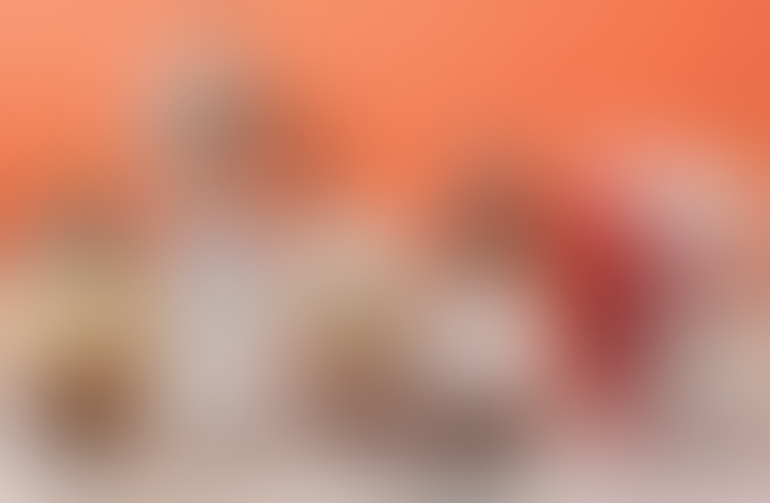 Brew Dr. Kombucha Ginger Turmeric
Spicy, earthy and healthy, the dynamic recipe of USDA Organic turmeric and ginger boost this bubbly kombucha into craveability zone. These inflammation-reducing ingredients work particularly well when paired with black tea and yerba maté (hello, caffeine!), organic cane sugar and kombucha cultures. All of this transforms into a harmonious bubbly beverage your customers will adore. SRP: $3.00-$5.00
La Columbe Mocha Draft Latte
You would be hard-pressed to find something this delicious outside of an artisan coffee shop. Each can contains a gorgeous concoction of silky, reduced-fat milk, coffee, cane sugar, chicory root extract, cocoa powder and more. At 130 calories, this chocolate-y, caffeinated beverage features proprietary technology called Innovalve—which froths the drink to perfection upon opening. Keep a lookout for a coconut milk version coming soon. SRP: $3.25
Stumptown Cold Brew Coffee Infused with Nitrogen
From this Portland, Oregon-based brand is a cold-brew nitrogen-infused can of deliciousness. Just two ingredients (not counting the extra pump of nitrogen) comprise Stumptown's hipster-perfect blend: water and coffee. Before drinking, give the can a shake or two to agitate the nitrogen, then pour into a glass. Stumptown typically sources coffee direct trade, and is passionate about forming long-term partnerships with farmers. SRP: $5.00
Rowdy Mermaid Kombucha Rowdy Belly
What started as a kombucha tap room in Colorado expanded into a ready-to-drink line that has even kombucha skeptics transitioning to the tribe. Rowdy's commitment to crafting Ayurvedic flavors with ingredients such as ginger, fenugreek, lemongrass and turmeric minimizes kombucha's signature vinegary flavor. Rowdy Mermaid is distributed in the Rocky Mountain region, with plans to expand.
SRP: $4.99
Caveman Coffee Nitro Hibiscus Cold Brew Tea
Herbal tea is delicious. But when it's canned and infused with nitrogen, it's exciting. Zero calorie and zero sugar, this crimson product contains cold-brewed organic hibiscus tea and added natural flavoring. Nitrogen creates miniscule bubbles in the liquid that conjure a soft froth when vigorously poured into a glass. Caveman Coffee's tea also contains no added sugar, so it's diabetic- and paleo-friendly. SRP: $4.00
Starring savory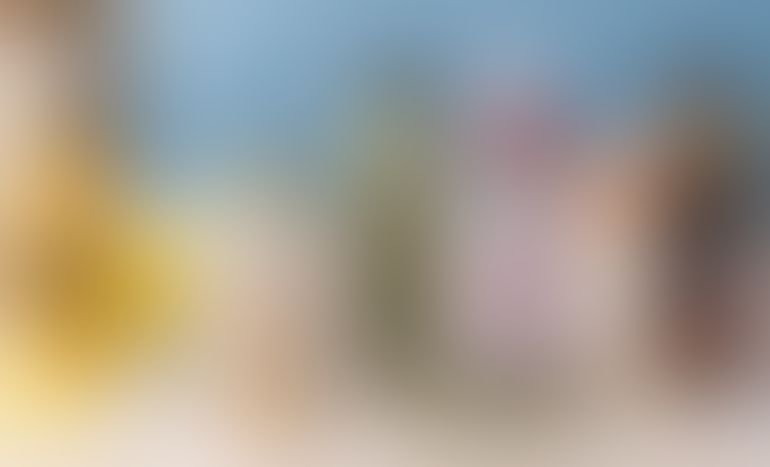 Tio Gazpacho Maiz Chilled Soup
The founder of Tio Gazpacho was inspired to make fresh, cold soup in a bottle after a trip to Spain, where he feasted on the signature, healthy stew. Fast forward a few years and Tio Gazpacho is launching unique, South American-inspired SKUs like this Maiz flavor, packed with corn, roasted poblano, lemon juice, red onion, garlic, lime juice, cilantro and more. A Certified Vegan, 150-calorie beverage that satisfies as a snack or a light meal. SRP: $4.99
Vim + Vitae Savory Soups Curried Butternut Squash
Inside this adorable little jar is 60 calories of USDA Organic ingredients such as butternut squash, almond milk, carrots, ginger, sea salt, turmeric, curry powder and vinegar. It's a restaurant-quality soup with minimal sugar. Plus, Vim + Vitae packaged this vegan, gluten-free refrigerated soup in glass rather than plastic. Not only is it a reusable container, but it also connotes that the soup is a gourmet product and something to be savored. SRP: $4.99
Zupa Noma Organic Cucumber Avocado Fennel
A refreshing, HPP cold-pressured beverage made with USDA Organic ingredients. Consumers will delight in the cooling flavor of cucumber, creamy avocado and licorice-y fennel. Zupa Noma stands out from similar products on the market because the company blends whole vegetables (including the skin and sometimes the seeds), which ups the fiber and protein. Your customers also will appreciate how this product only contains 140 mg sodium per bottle. SRP: $5.99
Bonafide Provisions Glow Drinkable Veggies Bone Broth
The savory experts at Bonafide Provisions have expanded their frozen line of bone broths into the ready-to-drink refrigerated category. This USDA Organic, Whole 30-approved beverage features a wholesome blend of savory chicken bone broth, tomato, red beets, cucumber, red onion, basil, sea salt, vinegar, lemon and olive oil—like something grandmother would make. Just 60 calories per bottle, too. SRP: $5.99
Pressery Bone Broth Beef Shitake Ginger with Turmeric
Beef broth made from grass-fed beef bones is the star ingredient in this unique, savory beverage. Fortified by umami-ful coconut vinegar and shiitake mushrooms, black peppercorns and ginger. Your customers can either sip cold directly from the fridge or warm it up in a mug for a nourishing mini-meal. Each 2-serving bottle contains 260 calories and 16 grams protein. SRP: $4.99
Herbal infusions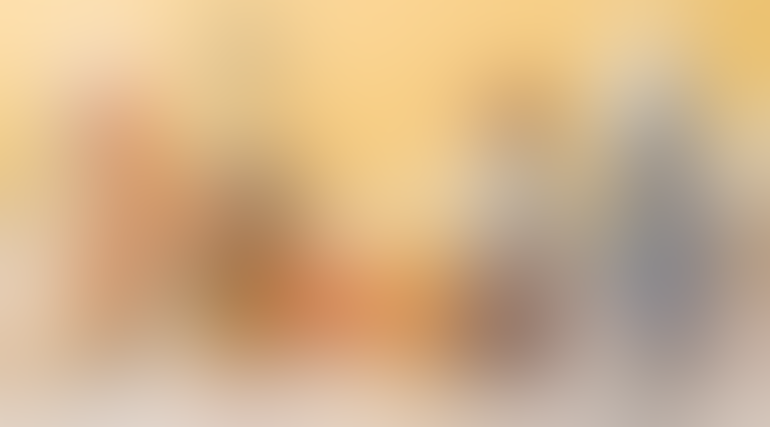 WTRMLN GNGR
When watermelon water (a.k.a watermelon puree with some lemon juice) came on the scene a few years ago, we were impressed. Like summer in a bottle, who knew that watermelon juice could be so invigorating? This is why consumers will be smitten with WTRMLN WTR's new Lemon Ginger SKU, which features watermelon flesh, watermelon rind, organic lemon juice, and anti-inflammatory organic ginger juice and extract. SRP: $3.99
Mr. Mak's Gin Bao Longbrew Drink Queen Bee
Mr. Mak's super-gingery spicy sipper is perfect for stomachaches, nausea or low energy. This beautiful blend features organic ginger puree (a thick layer of ginger will settle at the bottom of this beverage—shake it up before consuming), organic honey, lemon juice, organic ginger extract and enlivening organic Asian ginseng. It's a 70-calorie beverage packed with functional, traditional ingredients. Cool! SRP: $4.99
Vive Organic Immunity Boost Wellness Shot
Designed to improve vitality and shore up the immune system, this small but mighty liquid shot packs functional ingredients. Each USDA Organic 2-ounce shot features
60 calories of pineapple juice, ginger juice, lemon juice, echinacea juice, an added probiotic and ground black pepper for added spice. It's an energizing Ayurvedic-inspired blend designed to boost energy and nutrition. SRP: $3.99
Califia Farms Choc-A-Maca Almondmilk
Protein? Check. Maca? Check. Vegan and soy free? Check and check. Califia blends its signature almond milk with pea and brown rice proteins, cocoa and 1,000 mg of maca grown in Peru. This beverage—which tastes like straight-up chocolate milk—incorporates healthful, herbal ingredients into a fun, approachable package. Each 10.5-ounce bottle contains 160 calories. SRP: $2.49
Genius Original Superfood Smoothie
For the days when sitting down to a real meal feels impossible, this quirky USDA Organic beverage steps up. Inside, find 270 calories, 12 grams of protein and 4 grams of fiber derived from almond milk, quinoa, coconut sugar, oats, pea protein and coconut syrup. Maca powder provides consumers with an adaptogenic boost. Genius doesn't use any gums in its product, so shaking is necessary. SRP: $4.99-$5.49 
Subscribe and receive the latest updates on trends, data, events and more.
Join 57,000+ members of the natural products community.
You May Also Like
---