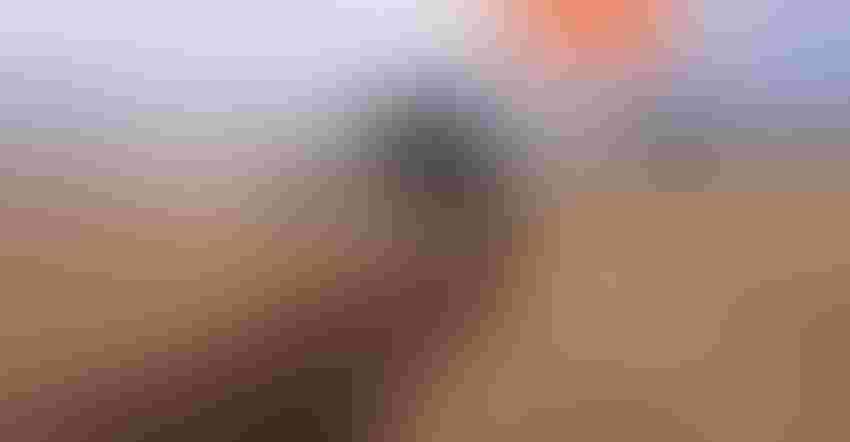 In 2003, Monroe, NH-based Pete and Gerry's Organic Eggs faced an enviable dilemma.
Just a few years earlier, co-owner Jesse Laflamme had been driving around in his pick-up begging retailers to stock cartons of his family farm's eggs. But after the implementation of the U.S.D.A. National Organic Program and the flood of media attention it brought, sales had suddenly blown up threatening to outstrip his supply.
"We quickly realized we could either build more barns and end up looking a lot like the big factory farms, or we could try a different model," says Paul Turbeville, the company's VP of marketing. Accurately forecasting a lasting increase in demand, Laflamme hired a full-time recruiter to travel the country, urging small family farmers to raise flocks of organic hens. He provided them with blueprints and contractor lists for henhouses, offered to finance their equipment or guarantee their bank loans, and even agreed to buy their non-organic eggs (selling them through a sister company called Nellie's Free Range eggs) as they were in the process of transitioning to organic.
Today, Pete and Gerry's works with 125 small farms in 13 states, has its eggs in 10,000 stores, and has seen sales spike 60 percent annually for three years running. But as a Certified Humane egg producer and a B-Corp, the company has managed to both keep pace and stay true to its roots. "There are a lot of opportunities in the natural and organic space to take short cuts," says Turbeville. "We chose to take the long view."
They're not alone. With organic, non-GMO, botanical, and other specialty ingredients already often in short supply, and climate change making things even more unpredictable, food and supplement companies are taking great pains to assure their supply chain is reliable long-term. Some are buying their own farms to buffer themselves from price volatility. Others are working with growers in varied regions to be sure that if drought or flooding hits one, another can meet demands. Many are coming together via pre-competitive coalitions, like the U.S. Organic Grain Collaboration, the Organic Fiber Council (which works to boost availability of organic cotton), and various Climate Smart Agriculture initiatives to address looming supply shortages via research, policy changes, and education.
"There is a lot of collaboration and long-term planning going on right now to ensure market access," says Nate Lewis, farm policy director for the Organic Trade Association.

Boosting organic supply
U.S. sales of organic goods reached $43.3 billion in 2015, up 11 percent, according to OTA. Nearly 5 percent of all food sold in the U.S. today is organic. But organic supply, particularly of grains for food and animal feed, has not kept up. "Right now, demand is far outstripping domestic supply," says Lewis. "There just simply is not enough organic corn, soybeans or wheat."
Organic acres of corn and soy account for only 0.3 percent and 0.2 percent respectively of the nation's total corn and soybean cropland, according to the U.S. Department of Agriculture. Only 0.6 percent of the nation's wheat is grown organically. Meanwhile, companies imported $113 million in organic corn and $241 million in organic soy in 2015.
That's problematic for many reasons. Imported supplies can be less consistent than domestic ones, leave U.S. growers out of the organic windfall, and—some suspect—could be more vulnerable to adulteration. In the past, some companies have had to shelve plans for new product lines due to supply concerns. And investors seem to be taking a greater interest in supply chain issues too. "I know representatives from investment firms are asking OTA about supply. It is definitely on their radar screen," says Lewis. To address all this, a coalition of companies including Clif Bar, Nature's Path, Whole Foods, Pete and Gerry's, and Annie's came together in 2014 to form the U.S. Organic Grain Collaboration. Under the auspices of OTA, it hosts informational sessions for farmers wanting to transition to organic, raises money for research on how to grow more resilient grains, and has launched two pilot projects in Aroostook County, Maine and the Northern Great Plains.
Lewis says two things often deter farmers from transitioning from conventional to organic: They must wait three years before they can be certified as USDA organic, and they want to be sure they have a market for all of the organic crops in their rotation, not just one or two.
To address this, some brands are drafting long-term, multi-year contracts with farmers, agreeing to pay them a premium for their grains even before they are certified organic. Brands are also teaming up with their competitors, to provide farmers a package deal that gives them a market for their whole crop rotation. "If I want your wheat I say 'I will buy your wheat, and this other company will take your beans," Lewis explains.
Numerous other companies have taken matters into their own hands by buying their own farms.
In 2008, industry veteran Nature's Path purchased two farms in Saskatchewan, and in 2014 it purchased a third in Montana, bringing its total farmland to 6,600 acres, where it grows organic grains and legumes for its cereals. It also purchases ingredients from more than 100,000 acres worth of organic farms, mostly domestic, which it contracts with years ahead. And it owns three manufacturing plants where it tests its grains for the presence of GMOs.
"We are fairly vertically integrated and we do a lot of forward-planning," says Nature's Path co-founder Arran Stephens.
Bracing for climate change
Soaring consumer demand aside, global warming is also prompting companies to take a hard look at how they'll maintain supply in the future.
"Cataclysmic weather events are definitely going to have an effect on supply," says Lewis. "We need to diversify both the crops we are growing and the location in which we are growing them. Putting all your eggs in one basket is a risky proposition at this point."
Bill Chioffi, vice president of global sourcing for Gaia Herbs, points to research predicting that for every 1 degree centigrade increase in ocean surface temperature, tropical storm wind speeds are expected to increase 8 percent and rainfall in those are expected to increase 18 percent. Already, fierce tropical storms and unexpected droughts are taking a toll on the supply of certain botanicals, he says.
For instance, historic flooding and drought in southern India in 2015 threatened to reduce yields and quality of turmeric crops. Cyclone Pam in the South Pacific hit kava supplies hard. And flooding followed by drought threatened a host of crops at Gaia Herbs Farm in North Carolina last year.
"Even with a vertically integrated supply chain with more than 25 percent of Gaia's total raw material needs coming from our own farm, we still rely on partnering with growers world-wide and it's becoming more difficult to find a geographic cure for the security of any one raw material," he says.
To plan ahead, Gaia is working to geographically diversify itself even further, with a 15-acre turmeric operation in Costa Rica. It has also helped suppliers recover after a natural disaster, raising $13,500 to rebuild infrastructure in Vanuatu after Cyclone Pam hit. And Chioffi spends much of his year traveling around the globe, visiting personally with growers to discuss ways to improve irrigation or flood mitigation so that when natural disasters happen, the toll on crops and communities is minimized.
"It's imperative to have a personal connection with your farmers and growers and to have a contingency plan in place to deal with crop failures," he says.
Supply chain managers say it's also key for companies to keep their eye on the market, watching consumer trends in order to predict what ingredients might be in demand next, and stock up.
But what if you call the trends wrong and end up with too much of a certain ingredient? Just be ready to get creative and pivot, says Nature's Path's Stephens.
"Last year we booked way too much chia seed. We anticipated the demand was going to be much stronger than it ended up being and ended up with a glut," he says. "But we worked our way around it. We just developed a few more products that included chia."
Subscribe and receive the latest updates on trends, data, events and more.
Join 57,000+ members of the natural products community.
You May Also Like
---