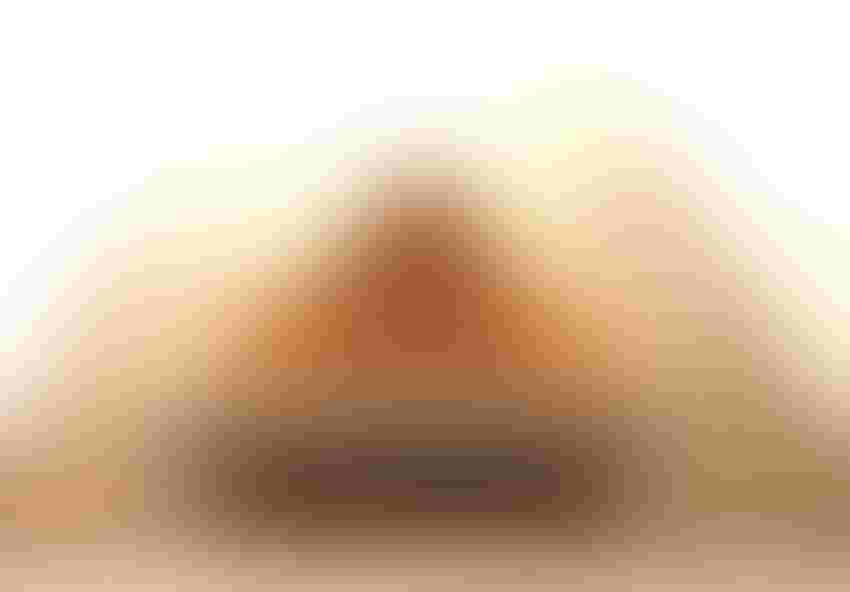 Sugar is a sour word these days. Eating regimens such as the Paleo and Engine 2 diets recommend cutting or severely minimizing sweets continue to gain steam; and doctors aware of the rising prominence of "diabesity" advocate that we all consume less. "Sugar is a public health crisis," says Robert Lustig, MD, a pediatric endocrinologist at the University of California who became well known for his 2009 YouTube-posted lecture Sugar: The Bitter Truth. Yet, even with the warnings, American sugar consumption continues to spike.
Though the American Heart Association recommends we consume no more than roughly 9 teaspoons per day, the average adult gets about 22 teaspoons and the average child ingests 32 teaspoons. The problem is, we're addicted. Last year, 60 Minutes reported that sugar activates the brain in a way that's similar to cocaine. While healthier alternatives abound, there's confusion about which are indeed better for you (remember, agave?), and taste, of course, is integral. These factors paired with often higher prices have stagnated alternative sweetener sales, which fell 0.6 percent between 2010 and 2012 and account for only 15 percent of the category, according to Mintel. Future success relies on clearly communicating health benefits and options that truly perform like the real deal.
Natural versus refined 
There are two approaches to sweeteners: sugar lookalikes working to pass for the real thing and minimally processed natural varieties that often boast added nutrition. Natural manufacturers, not surprisingly, are betting on the latter. Rather than touting these products as sugar alternatives, marketing focuses on healthful benefits and unique flavor profiles. The best take advantage of advanced processing methods and better-balanced blends to do away with bitter aftertastes and overly saccharine flavors. These low-glycemic and often calorie-free options prove it is possible to have your cake and eat it too.  
5 products to stock

1. Navitas Naturals Coconut Palm Sugar (Organic)
Recognized by the Food and Agriculture Organization of the United Nations as the most sustainable sweetener in the world, coconut sugar palm trees produce an average of 50 to 75 percent more sugar per acre than sugar cane, while using only a fifth of the resources. The low-glycemic sweetener also boasts added nutrients including magnesium, potassium and zinc. SRP: $5.99, 16 oz.

2. Bob's Red Mill Date Sugar
Roughly 55 percent naturally occurring sugar, fresh dates are stuffed with fiber and potassium. Why not then, granulate that goodness for a better-for-you brown sugar alternative? Suggest shoppers try date sugar in baked goods or sprinkled over hot oatmeal. SRP: $12.99, 24 oz.
3. Now Foods Erythritol Sweetener
Erythritol might sound like a science experiment, but it actually occurs naturally in fruits and vegetables. Recommend swapping it out for table sugar—it looks virtually the same but is 70 percent as sweet, virtually calorie free and does not contribute to tooth decay.  SRP: $11.00, 16 oz.

4. SweetLeaf Sweet Drops
A little of this zero-calorie sweetener goes a long way because it's 300 times sweeter than cane sugar. Commonly found as a refined powder, I like stevia drops because they make it easy to flavor water, coffee, yogurt or smoothies. Available in more than 17 flavors, including Hazelnut, Root Beer and Cola. SRP: $9.99, 2 oz. 

5. Alter Eco Mascobado Cane Sugar
Sometimes only the real thing will do. In those cases, opt for this unrefined cane sugar from Alter Eco. Certified organic and Fair Trade, the caramel-flavored sweetener is great in any way you'd use the traditional white stuff. It's also vegan and baker friendly. SRP: $4.39, 16 oz.
Subscribe and receive the latest updates on trends, data, events and more.
Join 57,000+ members of the natural products community.
You May Also Like
---