Tanka Bar has a vision to return 1 million acres of land to the buffalo
Tanka Bar has a vision to return 1 million acres of land to the buffalo
Owners Mark Tilsen and Karlene Hunter saw an opportunity to reintroduce traditional food from the buffalo, and impact everything from animal care to healthy eating to Native American lands.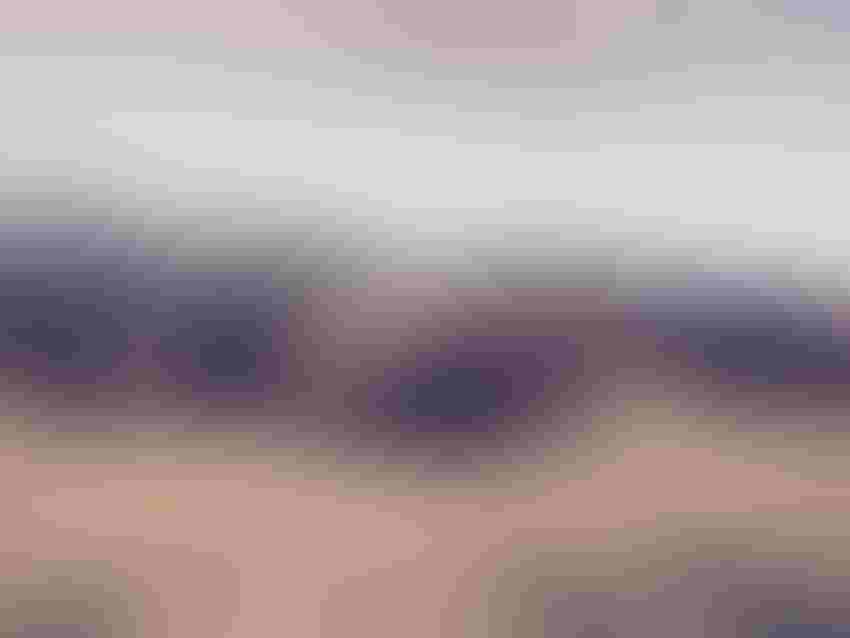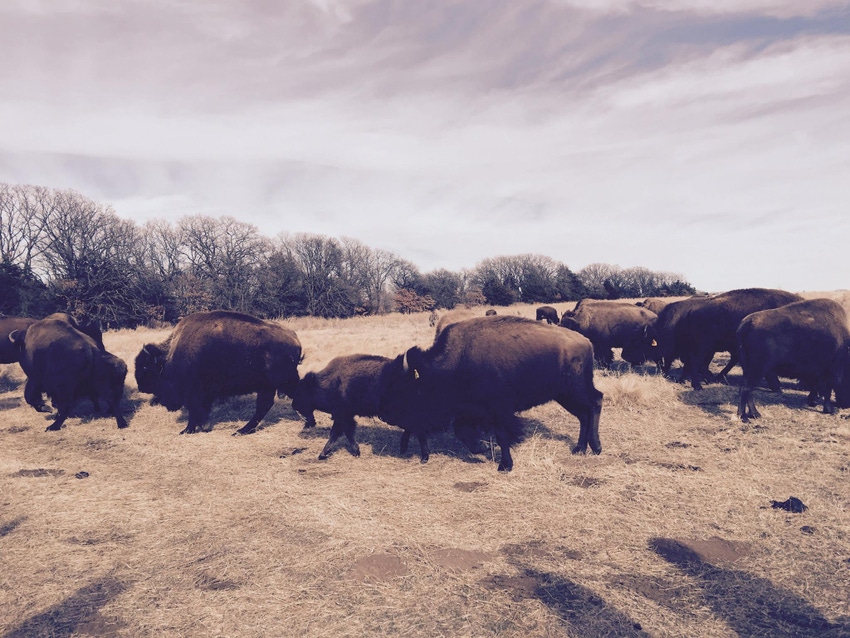 With a mission deeply rooted in history and social entrepreneurship, Native American Natural Foods, the makers of Tanka Bar, is setting out to restore 1 million buffalo to their native lands and, in the process, restore the economic foundation of health and prosperity to more than 40,000 people living on the Pine Ridge Reservation in South Dakota. 
Founded in 2006, Native American Natural Food and its owners, Karlene Hunter and Mark Tilsen, are working to create a line of healthy, sustainable foods that add to the restoration and preservation of Native American lands and encourage the lifestyle that Native American people lived just over a century ago. We asked Tilsen for details.
Tell me about your inspiration for starting Tanka Bar.
Mark Tilsen: Karlene and I live on the Pine Ridge Reservation and have been involved in many social causes in support of the Oglala Lakota people for more than 25 years. Karlene is a tribal member who helped to found Oglala Lakota College in 1978, among many other accomplishments. I have a background in non-profit fundraising and social entrepreneurship, founding KILI radio, the largest indigenous community-owned radio station in North America.
The Oglala Lakota people share a rich history, including leaders such as Red Cloud. About 40,000 people live on the Pine Ridge reservation in a space the size of Delaware. Since the 3 million acres of land are held in trust by the federal government, the land is mostly leased out, making our landowners the poorest of the poor. In most areas in America, you can connect land ownership with wealth. In Native American country, land is not of benefit to the Indians. Pine Ridge reservation is one of the most economically isolated areas that exist. Located between the Black Hills and the Badlands, it's home to beautiful people and culture where the unemployment rate has never been lower than 65 percent. It has the lowest life expectancy outside of Haiti, and the drive is 87 miles to the nearest grocery story.
The idea for Tanka Bar came from a vision based on our ancestral, cultural heritage of food and to create an employment opportunity for our youth. Native American Natural Foods is part of a much bigger vision of self-determination through education and opportunity.
Can you tell the story of your products?
MT: Wasna (sometimes known as pemmican) is dried meat and fruit pounded together. Pounding the fruit together with meat to preserve it is an ancient tradition. We saw the opportunity to reintroduce traditional food from the buffalo and impact everything from animal care to healthy eating. Our question was "Can it be big and powerful enough to have an impact on the community?"
We created a healthy, high-energy, portable food called Tanka Bar that was made from buffalo meat and dried fruit.
In the fall of 2007, we planned a quiet launch of the product at the Black Hills Pow Wow in Rapid City, S.D. We wanted feedback on the product and asked volunteers to help us share the bar. We even asked medicine people and community elders their thoughts about making a product from a sacred animal. 
We held a traditional dance to honor the people who brought the buffalo back from extinction. It went viral. We got a lot of press, including a feature in The New York Times. We only had a little server at the time, and a small facility for manufacturing, but soon after this exposure, we funded our expansion with a guaranteed loan for $1 million and we went off-reservation to a co-packing facility. We have passed $5 million in sales and are focusing on growth.
At Natural Products Expo West, we introduced four new products, expanding our line to 15 SKUs. Our new Tanka Trail products are yet another nod to our ancestry. They combine buffalo meat snacks with nuts, fruits and seeds in an innovative double pouch. This combination would reflect the food our ancestors would eat to sustain themselves on the trail.
Your product is in-line with a very innovative trend of meat bars from competitors like Epic and Wilde, but Wasna is an ancient native traditional food. How have you balanced your history with Tanka's product innovation?
MT: We were the first to market for a meat and fruit bar in 2007, more than 5 years before any of the other brands. Wasna (or meat pounded with fruit) was the original packaged food; innovative indigenous people have been doing this throughout history. Native American Natural Foods is founded on hope for social change and an authentic story that was not created by an advertising firm. Our customers are millennials who are really interested in the truth. They know the difference between the truth and a brand story. The value of what we bring by being transparent and not contrived will differentiate us through consistent, long-term relationships with consumers.
I noticed that you have cultivated some partnerships that create economic opportunity for residents of Pine Ridge. How do you see those partnerships evolving as Tanka grows?
MT: We have created a second company called Tanka Sustainable Agriculture to restore the buffalo to the land. The Tanka Fund is a privately run foundation. Our non-profit partners created the Tanka Fund to remove barriers to market access for more young people to raise buffalo. Working with partners is really, really key. However, we're not interested in working with any investor that isn't values-aligned. If we found the right investor who is interested in partnering with us to create a community asset, then we would be really interested. We want to stay aligned with our social mission.
Where would you like to be in 5 or 10 years? How do you plan to get there?
MT: As a land-based brand, our vision is to return 1 million acres to the buffalo and create real economic opportunity on the Pine Ridge Reservation. We've restored about 150,000 acres to date. We'd like to see ourselves as a $100 million brand and represent a family of Native American natural foods that are all land-based, and all offer sustainable products. We want to create a community that is benefited instead of being exploited. We will continue to ask, "How much of the profit is going to indigenous people?"
Subscribe and receive the latest updates on trends, data, events and more.
Join 57,000+ members of the natural products community.
You May Also Like
---