The Gold Standard: Alternative Sweeteners
The Gold Standard: Alternative Sweeteners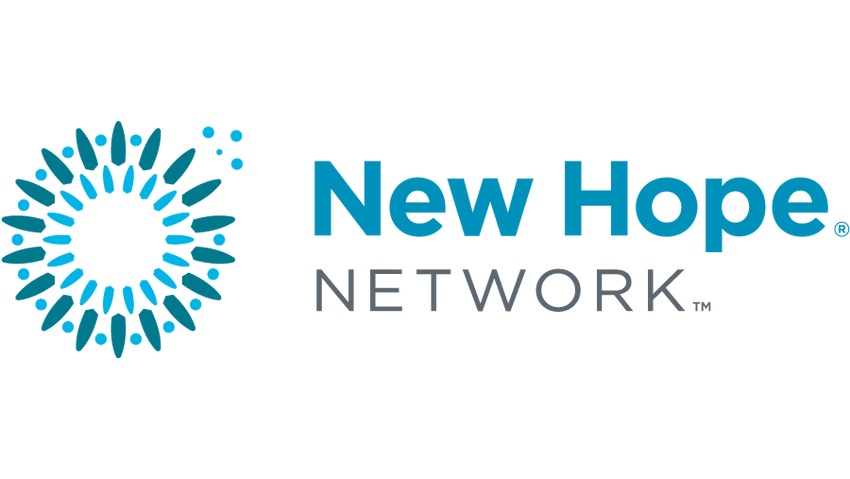 Alternatives to sugar are being integrated into foods and beverages at a tasty rate. High-intensity sweeteners like sucralose bring no calories to diet soft drinks while bulking sweeteners like erythritol provide physical and sensory functionalities. Both are capitalising on the low-Glycaemic Index movement. The next 25 years look as buoyant as the last. Here we profile four of the leading suppliers of alternative-sweetener ingredients.


Erythritol
Erythritol is another of the polyols, and is derived from fermented corn. Cargill is its only producer in North America, as well as the exclusive producer of organic erythritol. Eridex, Cargill's branded name for the sweetener, is a natural, unchlorinated product with almost no calorific value. It is more digestible than many alternative sweeteners, such as sorbitol and xylitol, as is almost fully absorbed in the small intestine. Less than five per cent makes it to the large intestine, where it is fermented into volatile fatty acids or metabolised into carbon dioxide. As a result, foods containing substantial amounts of erythritol are thought to be unlikely to cause gaseous and laxation side effects. Single-dose and 14-day clinical studies demonstrate erythritol does not affect blood serum glucose or insulin levels.
It is considered 60 per cent as sweet as sugar. Erythritol also is unique because the four-carbon polyol delivers the lowest energy of all the sugar alcohols (0.2kcal/g). Applications include chewy candies and gums, lozenges, chocolate, coatings, dusting and fondant. Stonyfield Farms currently uses Eridex in its line of smoothies, and in combination with natural sugar in a lite line of yoghurts. Zsweet is a table-top version of erythritol.
Erythritol was first approved for use in food in Japan in 1990. The list of countries has since grown with a GRAS status in the US in 1996, and successive approvals in Australia, New Zealand, Taiwan, Singapore, Korea, Russia, Israel and South Africa. EU approval is considered imminent.
Kathy Fortmann, Cargill's business director of polyols and dextrose, Americas and Asia, says, "Projections indicate the market for sugar-free sweeteners holds considerable potential as consumers demand more reduced-calorie foods, and diabetics search for additional options. We have the capacity to meet growing demand for all of our sugar-replacement products, including isomalt, maltitol, mannitol, sorbitol and erythritol."


Sucralose
Splenda brand sucralose is the world's fastest-growing high-intensity sweetener. For the 12 months ending March 31, 2006, Splenda had 26 per cent global market share, second only to aspartame's declining 44 per cent. A recent doubling of manufacturing capacity at the Splenda plant in Alabama, plus a second plant to be up and running in early 2007, ought to address capacity issues and may well lead to even greater usage.
Splenda was developed by Tate & Lyle and marketed in North America by McNeil Nutritionals. The benefit of Splenda is that its sweetness profile is similar to sugar. From a functional perspective, Splenda is extremely heat stable, even when exposed to high-temperature food processing such as pasteurisation, sterilisation, UHT and baking. In addition, it maintains its sweetness and flavour through storage and without the development of off-flavours, even at a low pH.
Tate & Lyle has developed a range of co-processed ingredients that deliver specific functional, nutritional or cost benefits. Its Rebalance 'solution set' includes Splenda for reducing sugar content and calories.
"Other ingredient solutions often contain other Tate & Lyle sweeteners such as polyols and sometimes nutritive sweeteners," says Harvey Chimoff, Tate & Lyle's director of marketing, Americas.
Some manufacturers use Splenda with other sweeteners, such as ace-K, to balance the sweetness profile. "For example, because Splenda sucralose tastes like sugar, which has a later onset of sweetness than fructose, a blend of sucralose and fructose may be most appropriate depending on the applications," says Chimoff. "Such a blend would provide a greater burst of up-front sweetness from the fructose followed by the later onset of sucralose, which produces a more rounded sweetness profile."
Tate & Lyle is continuing to develop expertise on how to use Splenda in combination with other ingredients such as acids and other sweeteners. Its solution sets addressing products' health profiles as well as texture and taste ought to keep Tate & Lyle's future as an innovative ingredients supplier sweet indeed.


Isomaltulose
Based in Mannheim, Germany, Palatinit introduced Palatinose, the company's branded name for isomaltulose, to US and European markets in 2005. Derived from beet sugar, this disaccharide offers unique nutritional and physiological benefits for those needing to follow low-glycaemic or low-insulinaemic diets, as well as those who want, for instance, a 'better-energy' sports drink. Though it has the same calorie content as sucrose, isomaltulose releases glucose far more slowly, making it particularly useful for athletes or others seeking to avoid the usual spike in blood-sugar levels with sucrose-heavy drinks. In the US market, it is considered 'natural,' and in contrast with other low-glycaemic sweeteners, there are no tolerance issues in the intestinal tract, because it is a sugar and is broken down by the same enzymes that the body employs to utilize sucrose.
In addition, its stable molecular structure means most micro-organisms in the mouth are not able to use it as an energy source. Therefore, it is 'tooth-friendly,' reducing the formation of plaque and preventing the formation of harmful acids in the mouth.
Several functional beverages currently are using Palatinose, including dairy-based and sports beverages. For instance, France's Group Danone launched Danao on the Spanish market, and in Japan, Palatinose is being used in a liquid yoghurt called Bifiene from Yakult, in which it also serves as a stabilizing and masking agent in combinations with probiotics, soy and omega-3 fatty acids.
Technological advantages include low hygroscopicity, ensuring good flowability and no lumping for powder applications such as instant tea, coffee specialties and energy powders. It is also highly stable under acidic conditions, making it ideal for liquid applications such as energy, sports and wellness drinks. Finally, it tastes as naturally sweet as sugar.
"The use of alternative sweeteners and functional ingredients is gaining interest as part of the growing discussion of the importance of healthy diets to help in the prevention of obesity and all related diseases such as diabetes, high cholesterol, hypertension and heart disease," says Debra Bryant, director of business development and technical services for Palatinit of America (Morris Plains, New Jersey), a North American subsidiary of Palatinit. "Palatinose was developed to help address these issues."


Maltitol
The sugar-free craze first hit the confectionery world, and today sugar-free gum routinely outsells regular sugar-laden gum. As the sugar-free movement dives deeper into different confections, as well as other yummy indulgences like chocolate and baked goods, French polyol giant Roquette stands ready to serve manufacturers sugar-free ingredient alternatives.
At the top of the list is Maltisorb, a unique crystalline maltitol derived from cereals. In October the company formed a partnership with Meert to create a line of sugar-free premium chocolates. The maltitol-based sugar-free range was unveiled at the Paris chocolate expo in November 2006.
The alliance with one of the world's top purveyors of gourmet chocolates underscores Roquette's commitment to excellence. Already one of the world's top suppliers of polyols, Roquette was also the first European starch manufacturer to achieve ISO 2200 certification, which guarantees food-safety quality standards.
In the 20 years since Roquette developed the process for producing Maltisorb crystalline maltitol, it has filed more than 20 patents aimed at improving Maltisorb's properties and related processes, or at enlarging the scope of food applications.
Functionally, Maltisorb is equivalent to sugar, only it has 2.4kcal, vs 4kcal for sugar — a 40 per cent decrease. The flavour, aftertaste and mouthfeel attributes of Maltisorb are nearly identical to sucrose, as are its molecular weight and solubility, making Maltisorb able to be used alone in most sugar-free applications. It comes in at 90 per cent as sweet as sugar. When increased sweetness is desired, Maltisorb offers good synergy with high-intensity sweeteners.
"Maltisorb maltitol is now widely recognised as a reference in sugar-free or sugar-reduced chocolate, chewing gum coating and biscuits," says Valerie Millot, marketing manager of Roquette's food business unit. "There are a high number of sugar substitutes on the market, from intensive sweeteners to polyols. Some just give a very high sweetness. Others bring volume, essential for making the final product, combined with a taste and a behaviour in the final product far away from that of sugar. Maltisorb maltitol is the only sugar substitute that combines in the meantime the volume, the taste — 90 per cent the sweetness of sucrose — and the behaviour of sugar."
Other applications for Maltisorb include cereal bars, candy frosting, ice cream and dairy desserts, jams, and sauces.
Subscribe and receive the latest updates on trends, data, events and more.
Join 57,000+ members of the natural products community.
You May Also Like
---
Sep 20 - Sep 23, 2023
Natural Products Expo East is the East Coast's leading natural, organic and healthy products event.
Learn More