The new Jewish cuisine
The new Jewish cuisine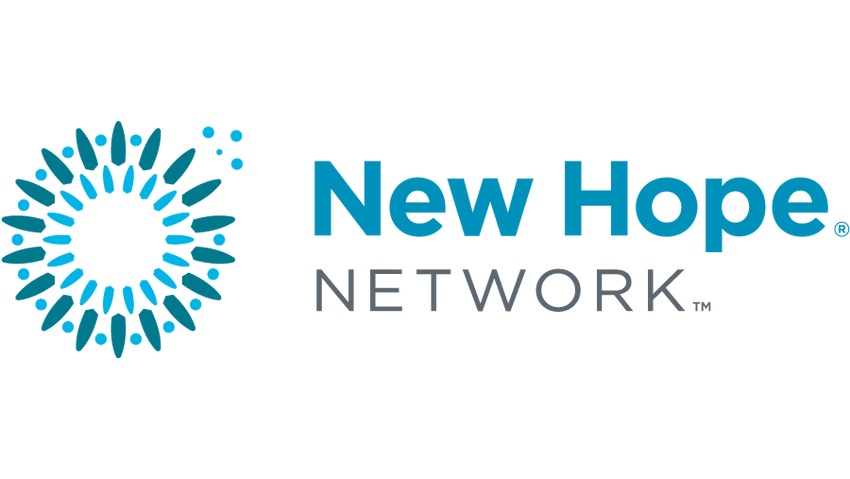 Photos by Leigh Beisch
Growing up in a Jewish family on Philadelphia's Upper Main Line, I didn't know how good I had it when it came to food. While my friends were eating plain baked meats and bland vegetables, our usual fare was what my mother had learned from my Austro-Hungarian grandmother: melt-in-your-mouth stuffed cabbage, savory roast chicken, peppery matzo brie, decadent buttermilk kugel, potato-onion knishes, spicy barbecued brisket, chocolate-cinnamon babka, and more.
Since the beginning, we Jews have been a great eating culture. From Eastern and Central Europe comes Ashkenazic cuisine, including dairy kugels, borscht, chopped liver, and cheese blintzes, with a heavy emphasis on onions, garlic, and dill. Sephardic cuisine (from the descendants of Spaniards exiled during the Spanish Inquisition) features pungent spices such as cumin, ginger, and cilantro; delicate couscous, pita bread, and phyllo; and hearty legumes such as lentils and chickpeas. And, although traditional Jewish cuisine tends to be rather heavy and greasy, a modern healthy-lifestyle approach celebrates historical tastes while cutting some of the fat, sugar, and meat—offering the best of both worlds.
The following recipes are staples of my family's meals during the High Holy Days, Hanukkah, Passover, and weekly Shabbat dinners. These updated techniques and flavors make them suitable for anyone's healthy cooking repertoire, any time of year.
Baby Spinach Salad with Avocado, Grapefruit, and Poppy Seed Dressing
Serves 8 / My mother-in-law serves this salad on all Jewish holidays. Avocado and grapefruit are typical Israeli fruits, and poppy seeds are traditional in Jewish dishes. Without the cheese, this is pareve and can be served for Passover.




2 red grapefruits
6 cups (about 5 ounces) baby spinach leaves, washed and dried
1 avocado, peeled, pitted, and sliced into crescents
1/4 cup toasted pine nuts
1/4 cup crumbled gorgonzola (optional)

Poppy Seed Dressing
(makes about 1 cup)
1/4 cup honey
1/4 cup white wine vinegar
1 teaspoon Dijon mustard
1/2 cup canola or grapeseed oil
2 teaspoons poppy seeds
1. To make dressing, whisk together honey, vinegar, and mustard. Add oil in a slow stream and mix well. Stir in poppy seeds.
2. Using a serrated knife, cut peel and membranes from grapefruit. Section fruit.
3. Gently arrange spinach on individual plates. Top with sliced avocado and grapefruit sections. Drizzle 1 tablespoon dressing over each salad. Sprinkle with toasted pine nuts and gorgonzola, if desired.
Nutrition Facts Per Serving:
Chilled Herb-Poached Salmon with Cucumber Sauce
Serves 4 / Poaching is a great cooking method because it locks in moisture without added fat. It's a perfect Yom Kippur dish: Make it ahead and serve it cold or at room temperature after the day of fasting. If you prefer roasting, sprinkle salt and olive oil in a shallow roasting pan and place a skinned 4-pound salmon fillet on top. Salt and pepper the fish and roast at 425° for about 25–30 minutes, or until the fish flakes easily. The savory cucumber sauce can also be eaten with crackers or veggies.
1 large lemon, sliced
6 peppercorns
1/2 cup dry white wine
2 cups water
1 bay leaf
4 4-ounce salmon fillets
Lemon wedges, for garnish

Cucumber sauce
(makes about 1 1/2 cups)
1/3 cup canola mayonnaise
1/3 cup light sour cream
2 tablespoons chopped fresh chives
1 tablespoon fresh lemon juice
1 clove garlic, crushed
1/4 teaspoon pepper
1/4 teaspoon salt
1 cucumber, peeled, seeded, and chopped
1. Mix together all cucumber sauce ingredients in a small bowl. Cover and chill.
2. Layer lemon slices in a deep skillet. Top with peppercorns, white wine, water, and bay leaf. Bring to a gentle boil on medium-high heat. Add salmon, skin side down, on top of mixture and cover. Remove skillet from heat and let stand for 25 minutes, without lifting lid.
3. Remove fish from broth, chill, and skin. Serve with cucumber sauce and lemon wedges.
Nutrition Facts Per Serving (with 3 tablespoons sauce):
Roasted Chicken with Paprika and Garlic
Serves 4–6 / My sister-in-law Margie makes this chicken for Friday night Shabbat dinners and Sunday night family get-togethers. For a complete meal, roast chunks of butternut squash and small, quartered potatoes alongside the chicken.
1 roasting chicken, 4–5 pounds
1 small apple
1 small onion, peeled
3 tablespoons canola oil
1 tablespoon paprika
1 teaspoon ground cumin
1 teaspoon kosher salt
1 teaspoon freshly ground black pepper
3 tablespoons coarse garlic granules
Rosemary sprigs, for garnish
1. Preheat oven to 375°. Rinse chicken and pat dry. Place chicken on a rack in a 9x13-inch roasting pan. Quarter the apple and onion and place chunks in chicken cavity.
2. Stir oil, paprika, cumin, salt, pepper, and garlic granules in a small bowl to form a paste. Rub paste all over chicken. Roast chicken for 60–90 minutes, or until juices run clear when thigh is pierced with a knife. Transfer to a serving platter and let rest for 15 minutes before carving. Garnish with rosemary sprigs.
Nutrition Facts Per Serving:
Lemony Hummus with Seasoned Pita Chips
Makes about 1-1/2 cups / This well-known dip is a combination of chickpeas (a staple of Israeli food) and tahini, ground sesame-seed paste available at ethnic and natural foods stores. To avoid a strong raw garlic taste, gently sauté the garlic and onion in olive oil. Serve with Seasoned Pita Chips or carrot and cucumber rounds. I make my hummus extra lemony for my husband.
4 cloves garlic, sliced
1/2 small onion, chopped
2 tablespoons extra-virgin olive oil, plus 1 teaspoon
1 15-ounce can garbanzo beans, drained and liquid reserved
1/4 cup tahini (roasted or plain)
1 teaspoon low-sodium soy sauce
1 teaspoon Worcestershire sauce
Juice of 1 large lemon (or more, depending on taste)
1 teaspoon ground cumin
2 dashes hot pepper sauce
1/2 teaspoon salt
1/2 teaspoon olive oil, for drizzling (optional)
Dash of paprika

Seasoned Pita Chips
8 pita breads
3 tablespoons olive oil
Seasoned salt
1. In a small saucepan, sauté garlic and onion in 1 teaspoon olive oil over medium heat until translucent. Transfer to a food processor and blend with remaining 2 tablespoons olive oil, garbanzos, tahini, soy sauce, Worcestershire sauce, lemon juice, cumin, hot pepper sauce, and salt. Process until smooth. Season to taste with more lemon juice and salt. If mixture seems too dry, add reserved garbanzo-bean liquid until consistency is creamy.
2. For chips, stack two or three pitas on top of each other and cut into eighths. Pull double triangles apart to form single pita triangles. Place on a baking sheet, rough side up. Using a pastry brush, brush with 3 tablespoons olive oil. Sprinkle lightly with seasoned salt. Bake in an oven at 425° until light brown, 6–8 minutes. Watch smaller pieces carefully to avoid overbrowning.
3. Transfer hummus to a small serving dish and drizzle with 1/2 teaspoon olive oil, if desired. Sprinkle with paprika. Serve on a platter, surrounded by pita chips.
Nutrition Facts Per Serving (1/4 cup hummus, 2 chips):
Chocolate-Walnut Mandelbrot
Makes 24 / Mandelbrot, or mandel bread, is often called Jewish biscotti. Bake them until they're hard and crunchy to dip in coffee or tea, or bake a little less for a delectable soft-in-the-middle cookie. These keep for a few weeks in an airtight container.




2 cups unbleached flour
1 cup natural cane sugar
1 teaspoon baking powder
1 cup chocolate chips
1 cup chopped walnuts
3 eggs
2 teaspoons vanilla extract
1 teaspoon almond extract

Topping (optional)
4 tablespoons natural cane sugar
1 teaspoon cinnamon
1. Preheat oven to 325°. Coat a large cookie sheet with nonstick cooking spray.
2. In a large mixing bowl, combine flour, sugar, baking powder, chocolate chips, and walnuts. In a separate bowl, blend eggs with vanilla and almond extracts. Make a well in the center of dry ingredients and add wet mixture. Mix until completely blended (you may have to use lightly floured hands).
3. Divide dough in half and shape into two loaves, about 3/4 inches high, 2 inches wide, and 12 inches long. Place on cookie sheet. Bake 35 minutes, until golden brown on the bottom. Remove from oven. Using a serrated knife and cutting board, cut dough crosswise on a slight angle into 3/4-inch-thick slices. Lay slices flat on the cookie sheet and return to oven for 5–10 minutes, depending on desired crunchiness. Remove from oven and turn cookies over; return to oven and bake 5–10 minutes more.
4. Sprinkle topping, if using, on both sides of cookies.
Nutrition Facts Per Piece:
Honey-Glazed Baby Carrots
Serves 6 / Widely used during fall's High Holy Days, honey is a Jewish symbol of sweetness. In addition to the Rosh Hashanah dinner or the kol nidre Yom Kippur dinner (the night before the fast), this easy dish is also a common staple for Friday night Shabbat meals. If you use small baby carrots, there's no need to slice them; if using whole carrots, peel and slice into coins.
1 tablespoon olive oil
1 16-ounce bag organic baby carrots
1/2 cup unsweetened apple juice
2 tablespoons honey
Salt and pepper
2 tablespoons minced fresh parsley
1. Heat oil in a medium saucepan. Add carrots and cook until just starting to brown, 3-4 minutes. Stir in juice and honey. Bring to a boil, then reduce heat to low. Continue cooking until liquid has evaporated and carrots are tender, about 15 minutes.
2. Remove from heat and season to taste with salt and pepper. Garnish with parsley and serve hot.
Nutrition Facts Per Serving:
Subscribe and receive the latest updates on trends, data, events and more.
Join 57,000+ members of the natural products community.
You May Also Like
---
Sep 20 - Sep 23, 2023
Natural Products Expo East is the East Coast's leading natural, organic and healthy products event.
Learn More