The Sweet Side Of Functionality
The Sweet Side Of Functionality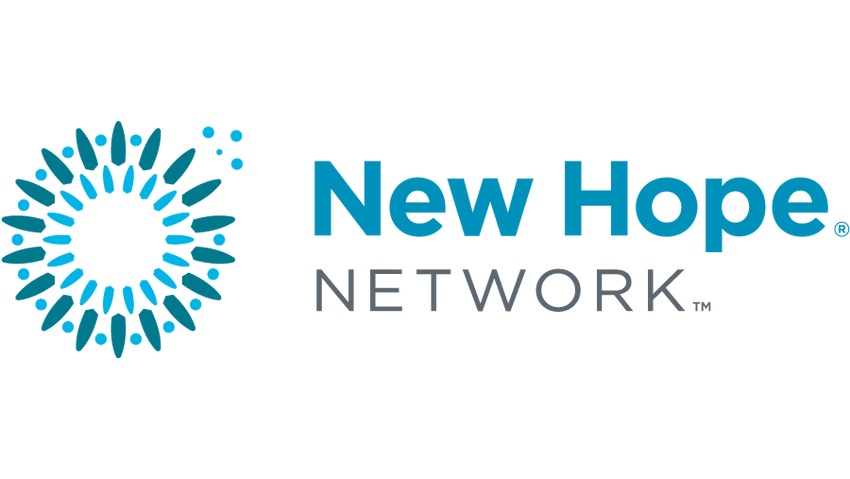 Sweeteners sweeten, right? Well yes, but that's not all. Some can reduce carbohydrate and calorie levels, while others mask the often bitter flavour of functional ingredients. Mary C. Mulry, Ph.D., takes a closer look.
Consumers are known to be swayed by sweets. And they make no exceptions for functional foods. Specialty sweeteners are important ingredients in functional foods formulations because they play numerous roles. A few sweeteners, including honey, have direct functional effects. Others, such as the non-caloric sweeteners aspartame and sucralose, are used to reduce the carbohydrates and thus calorie levels in products designed for the weight control, diabetic and sports nutrition markets. Also, specialty sweeteners are often used to mask the often-bitter flavour of functional ingredients.
Functional Sweeteners
Honey and BeFlora Plus are examples of two sweeteners that have been studied for their functional or health benefits. Honey is a mixture of sugars, mainly fructose (38 per cent) and glucose (31 per cent) as well as vitamins, minerals and antioxidant compounds, such as chrysin. Researchers have found honey to be effective as a sustained blood-sugar release agent for at least two hours after a workout, and equivalent to dextrose in sustaining energy in endurance athletes. Honey also promotes growth and production of Bifidobacterium in sweetened, non-fat dry milk.
Another prebiotic sweetening ingredient, BeFlora Plus, is a synergistic blend of oligofructose, fructose and mung bean extract. The extract is derived from mung beans sprouted in a medium enriched with acesulfame K, a non-nutritive sweetener, which gives the product its sweet flavour. It is eight to 10 times as sweet as sucrose and can be used to replace carbohydrates in foods and add a beneficial prebiotic fibre. It has been shown to improve regularity and stool size, increase the growth of Bifidobacteria and Lactobacillus, and support the immune system. BeFlora Plus is manufactured in France by Roxlor International and distributed in the US by Triarco Industries. Sold in France for eight years, it recently gained Generally Recognised as Safe (GRAS) status in the US.
Low- Or No-Calorie Sweeteners
The low-calorie food and beverage market was developed initially with saccharin and cyclamate. They were the first widely used non-caloric high intensity sweeteners, but the sweet flavour was not "clean." Then cancer concerns caused cyclamate to be removed from the US market. This paved the way for aspartame.
Discovered in 1965, aspartame is a low-calorie sweetener approximately 200 times sweeter than sucrose. It has a relatively clean, sweet flavour with a slight aftertaste; it has been especially popular in low-calorie carbonated beverages. Aspartame is not heat stable and has a relatively short shelf life in carbonated beverages.
Distributed in the US by Ajinomoto USA, Daesang America, The Holland Sweetener Co. and The NutraSweet Co., aspartame is made from two amino acids: L-phenylalanine and L-aspartic acid. The US Food and Drug Administration (FDA) approved aspartame for use in tabletop sweeteners, various foods and dry beverage mixes in 1981, making it the first low-calorie sweetener approved by the FDA in more than 25 years. Two years later the FDA approved it for use in carbonated beverages. The Joint Expert Committee on Food Additives (JECFA) of the World Health Organisation, the Scientific Committee for Food of the European Union (EU), and regulatory agencies in more than 100 countries deem it safe for use.
Acesulfame potassium is a more heat-stable sweetener. Discovered in 1967 by Hoechst AG, acesulfame potassium (also known as acesulfame K or ace K) has no calories and is approximately 200 times sweeter than sucrose. Ace K is not metabolised by the body and is excreted unchanged. It blends well with other low-calorie sweeteners and is currently used in more than 90 countries to sweeten various foods and beverages. Nutrinova, a Hoechst subsidiary, sells it under the brand name Sunett.
The newest non-caloric sweetener is sucralose, the only specialty sweetener derived from sugar. Sucralose is not used for energy because it is not metabolised as sucrose is, therefore it passes rapidly through the body virtually unchanged.
Sucralose, 600 times sweeter than sugar, is unique among non-caloric sweeteners in that it is stable across a wide pH range, and, like sugar, does not lose its sweetness during cooking and baking. Its clean sugarlike flavour has made it a popular ingredient in functional foods.
Discovered in 1976, sucralose has been developed jointly by McNeil Specialty Products Co. and Tate & Lyle. It is marketed as Splenda (for the consumer tabletop sweetener market). Sucralose was approved by the FDA in 1998, and granted general purpose sweetener status the following year. Sucralose has also been approved for use in foods and beverages in more than 40 countries including Canada, Australia and Mexico. Germany, Switzerland and Greece have granted limited approvals for certain food categories; the UK is expected to approve its use shortly.
Tagatose is 90 per cent as sweet as sucrose and contains 1.5 calories per gram. In addition to adding sweetness, tagatose can be used as a prebiotic because it promotes lactic acid bacteria growth. Tagatose has been self-affirmed as GRAS in the US and JECFA has recommended it as a food additive. This sweetener will not be available in commercial quantities until 2003.
Tagatose was developed and patented by US-based Spherix and is marketed by Arla Foods of Denmark.
Manufacturers have used sugar alcohols and polyols in reduced-calorie and dietetic foods for many years. Innova LLC, a division of Associated British Foods, markets many of the sugar alcohols. Xylitol, which contains 2.4 calories per gram, is extracted from birch trees and is hydrogenated. Sorbitol, produced by hydrogenating glucose, contains 2.6 calories per gram and is 60 per cent as sweet as sucrose. Mannitol, a sorbitol isomer, is produced hydrogenating glucose syrup. Erythritol, a relatively new polyol available from Cargill's Cerestar division, has only 0.2 calories per gram and is produced through a natural fermentation process. It is easily digested, is 60-80 per cent as sweet as sucrose and has a clean sweetness profile.
Other Sweeteners
Stevia, agave syrup, lo han fruit extract and the sweet protein thaumatin present natural options. Stevia is 30 to 300 times as sweet as sugar but is not approved for food use in the US; JECFA has given it a negative evaluation. It is, however, widely used in dietary supplements, particularly nutraceutical teas.
Agave syrup is a refined nutritive sweetener from Mexican agave plants. At 70 per cent fructose, it has similar calorie levels to other nutritive sweeteners. Although widely used in processed natural products in the US, its GRAS status is still unclear.
Lo han fruit extract is derived from a Chinese plant and is being used in natural and functional foods despite its ambiguous regulatory status. Sourcing the ingredient can be difficult.
Thaumatin is 2,000 to 3,000 times as sweet as sucrose and is derived from the arils of a West African plant. It is approved for use as a sweetener in Japan and the EU and as a flavour enhancer in the US. The Talin Food Group markets it under the trade name Talin.
Functional foods product developers have a variety of sweeteners to choose from, each with its own attributes and some with added value.
Subscribe and receive the latest updates on trends, data, events and more.
Join 57,000+ members of the natural products community.
You May Also Like
---
Sep 20 - Sep 23, 2023
Natural Products Expo East is the East Coast's leading natural, organic and healthy products event.
Learn More