The US moves beyond low carb
The US moves beyond low carb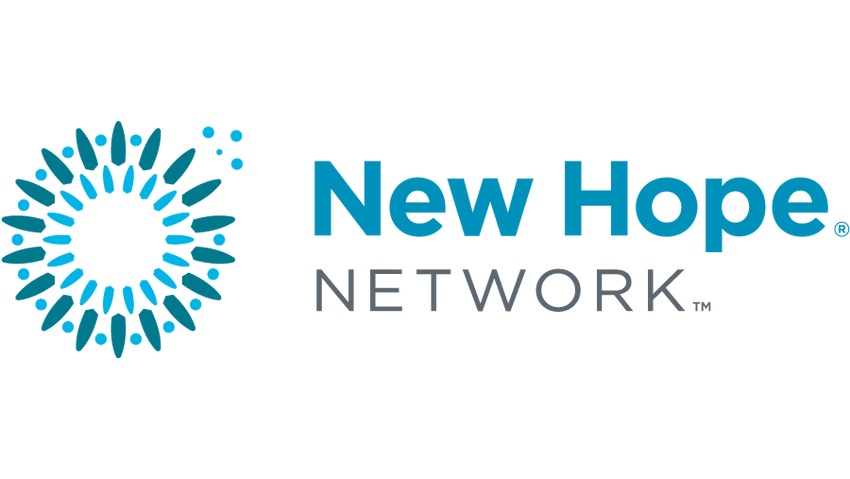 Low-carb diets may be on the wane, but US consumers are more clued up about carbs than ever before. The time is now ripe for diets based on the glycaemic index and products to control blood sugar, says A Elizabeth Sloan
US consumers are acting on two key lessons from the low-carb diet craze. First, they have learned there are ?good? and ?bad? carbs; this has translated into people avoiding refined sugars and starches because they are perceived as promoting weight gain, raising blood sugar, and increasing diabetes and heart disease. At the same time, people have learned to eat more whole grains and complex carbs, particularly as they offer a heart-healthy edge.
Secondly, and perhaps more importantly, the Zone, Atkins and South Beach diets have focused the health spotlight on blood-sugar management beyond diabetes. This promotes a new and exciting means of not only managing weight but also energy levels, mood swings, appetite control and the ability to concentrate.
As carb-savvy consumers redefine low-carb and elements of these new-found perceptions continue to interact, look for a further alignment of low-carb products with diabetic products. Expect more low-, no- and sugar-free foods and drinks, along with supplements and functional foods concepts connecting the balancing of blood-sugar levels to weight loss and energy. Interest in the glycaemic index will also continue to grow. Indeed, the Natural Marketing Institute (NMI) reports that 2004 showed ?breakthrough? awareness levels of net carbs, ketosis and GI.
A quick look at some US health statistics soon explains this increased awareness. The Centers for Disease Control and Prevention estimates 47 million adults and one million children already have metabolic syndrome, while 49-69 million are insulin resistant and 41 million have ?pre-diabetes.? Considered an epidemic, diabetes afflicts 18.2 million people — one in three Americans born in 2000 is projected to suffer from diabetes in their lifetime. Two thirds of American adults remain overweight — a problem that also affects 5.3 million teenagers, 3.9 million children and 10 per cent of infants.
Sugar slumps
The number of Americans on a formal low-carb weight-loss diet appears to have peaked in early 2004, with low-carb product sales expected to slow in 2005. However, sales of low-carb foods and beverages grew 144 per cent in 2004, according to Information Resources Inc (IRI), while low-calorie/light and low-fat/lean products notched up increases of 7.1 per cent and 3.2 per cent, respectively. Around 10 per cent of consumers followed a low-carb diet in 2004, with 17.6 per cent on a low-fat diet and 12.8 per cent on a low-sugar diet.
Sugar now closely follows fat and calories as the information consumers most commonly look for on food packages. In 2004, 72 per cent of consumers used low-calorie foods and beverages, 71 per cent low-sugar, 63 per cent sugar-free, 60 per cent low-carb, and 38 per cent artificial sweeteners, reports the NMI. Around half of people are concerned about the negative health effects of artificial sweeteners.
Just over half of consumers typically watch the sugar content of their diet; 44 per cent usually check the label for forms of sugar, and 38 per cent prefer foods with no sugar added. One in five parents searches out no-sugar-added children?s products. Not surprisingly, the reduced-sugar and sugar-free segment is exploding. According to IRI, 2003-04 saw sales of diet candy jump 62 per cent, sugar substitutes rise 16 per cent and low-calorie soft drinks rise nine per cent.
Sugar aversion is among the factors shifting the beverage category toward functional drinks. Food manufacturers are also following the trend. Slim Fast has cut sugar by 40 per cent in its Optima shake mix range, General Mills reduced sugar by 75 per cent in its Trix cereals and Kellogg?s Frosted Flakes now has a third less sugar. Meanwhile, TastyBaking introduced sugar-free, lower-net-carb snack cakes under the Sensables brand, and Stonyfield Farm launched MOOve Over Sugar yoghurt, with 50 per cent less sugar and net carbs than regular low-fat yoghurt, and no artificial sweeteners. Nana?s new Cookie Bars are among a new group of products touting ?no refined sugar.?
Way to go grains Behind the word ?fresh?, ?whole grain? is now the second most influential food label claim, positively influencing 45 per cent of grocery shoppers, with ?high fibre? influencing 38 per cent, according to HealthFocus? 2005 Trend Report. The NMI reports that one quarter of adults still think they are deficient in whole grains.
This has had an effect on food manufacturers. Reformulated recipes and new products incorporating whole grains have included breakfast cereals, ready meals, bakery goods, pizzas, pasta and rice. General Mills, for example, has reformulated its Big G cereals with whole grains, while Sara Lee launched Heart Healthy loaves. Spa Cuisine frozen ready meals, from Nestl??s Lean Cuisine, feature whole-grain recipes from leading chefs.
The Whole Grains Council offers a whole-grain stamp for foods. Products marked as a ?good source? of whole grains must contain 8g of whole grains per serving; an ?excellent source? should contain 16g; and an ?excellent source/100 per cent? applies to foods that contain at least 16g of whole grains and no refined grains.
Ingredients companies are providing new whole-grain options, too. ConAgra broke new ground with its new Ultra White Whole Wheat Flour. Cargill launched MaizeWise whole-grain corn and corn-bran for pastas, breads, tortillas and snacks, and Kerry America?s soy flour meets the American Association of Cereal Chemists? (AACC) definition of whole grain.
Managing blood sugar
Products aimed at balancing blood-sugar levels are a fast-emerging mass market opportunity in the US, according to Sloan Trends? TrendSense Model. Blood-sugar control has been a viable market among some consumers for several years, but it was not marketed properly until the low-carb diet craze. The NMI reports that nearly four in 10 US adults now express a desire for foods that help manage blood sugar. In 2004, one quarter of consumers added some foods to their diet to keep blood sugar stable; one third avoided some foods.
However, unlike Australia and the UK, interest and understanding of GI is only just emerging in the US. The GI trend has only recently crossed the ?medical threshold,? signalling the beginning of a long-term sustainable trend. While currently a viable market among very health-conscious consumers who are shopping the health food and speciality channels, the real question is how fast the consumer understanding curve will develop. A market or ingredient with a fast-growing body of scientific support, as is the case with GI, normally takes a year to 18 months to become widely popular.
The NMI has observed that although one third of adults say they have heard of the term ?GI,? their depth of understanding is questionable. Secondly, while 22 per cent state the importance of having packaged foods that have a low Gl, this figure is very low compared to other measures and may be overstated due to lack of understanding. Lastly, only two per cent of consumers check for GI on labels, which indicates low meaningfulness and relevance.
But interest does appear to be increasing. HealthFocus? 2005 Trends Report confirms that six in 10 consumers want more information on blood-sugar control and 50 per cent want to learn more about Gl. New dietary supplements are paving the way for blood-sugar management products. More than 150 supplements are now available to help balance blood sugars, while Atkins? Nutritionals has launched a new system, called Net Atkins Count, which goes beyond GI, addressing not only serving size but the interaction between fibre, protein, carbs and fats, as well as carb density.
Bristol Meyers Squibb?s Glucerna line of bars, beverages and snacks, which helps diabetics manage their blood sugar, has broadened into the weight-loss market with Glucerna Weight Loss Shakes. Once again, bars lead the way. Kraft Balance Bar?s new Trail Mix Energy Bar is promoted as having a low GI. So are Canada?s Solo bars, LowCarb Specialties? ChocoPerfection bars, and Nice and Natural?s Sugar Free Dark Chocolate bars. Alvarado Street Bakery?s Sprouted Wheat Bread is one of the first breads to carry a ?reduced glycaemic response? claim on the package.
Led by Atkins? Advantage, Endulge and Zone Perfect brands, low carb still dominated the bar market in 2004, according to IRI. These are products that could easily be repositioned to target the low-GI and blood-sugar markets.
Low-GI ingredients
While the road to low GI and blood sugar management will not be smooth, there are at least several low-glycaemic sweeteners available to manufacturers. These include Swiss Research?s Shugr; Wild?s new all-natural fruit sweeteners; Cargill?s Eridex erythritol; and Danisco?s Litesse polydextrose, lactitiol, xylitol and tagalose products, all of which are safe for diabetics. Roxlor Internationals? BeFlora Plus powders are a blend of prebiotic oligofructose fibre, fructose and sprouted mung bean extract grown in an acesulfame-K enriched medium, giving off a sweet perception.
Oat fibres, oat bran concentrates and resistant starches help to maintain healthy blood-sugar levels. American Health & Nutrition?s Soy-n-ergy MicroFine 400 whole soy bean powder is designed for high-protein, low-glycaemic snacks. Degussa offers a soluble fermented wheat fibre that improves insulin sensitivity.
Most importantly, a health claim petition has been submitted to the Food and Drug Administration on behalf of Nutrition 21 for its Chromax chromium picolinate. The company wants to claim improved glucose and insulin metabolism, and prevention of diabetes and possibly heart disease for the ingredient.
Human clinical research from the National Institutes of Health recently confirmed that chromium picolinate supplementation reduced carbohydrate cravings associated with atypical depression. Predicting how the blood-sugar management and low-GI markets in the US will develop is not easy. Low-carb labelling is still technically illegal in the US and Canada, and the American Diabetes Association is against GI as a consumer tool. However, at the same time, the AACC is trying to demystify GI by creating an acceptable new international definition for glycaemic carbohydrates by forming the Glycemic (Net) Carb Definition Committee. The Glycemic Research Institute in Washington DC, which has been evaluating foods for their glycaemic response, has been in place for more than 20 years and offers a variety of low-glycaemic seals of approval.
The US Department of Agriculture, which oversees meat and poultry inspection, says it won?t penalise carb-labelled products such as ?net carbs? or ?carb wise.? And, while the US Food and Nutrition Board did not make a recommendation supporting the use of GI in its report updating recommended daily intakes, it hasn?t closed the door. It said: ?The principle of slowing carbohydrate absorption, which may underpin the positive findings made in relation to GI, is a potentially important principle with respect to the beneficial health effects of carbohydrates. Further research in this area is needed.?
A Elizabeth Sloan is president of Sloan Trends & Solutions in California. Respond: [email protected]
Subscribe and receive the latest updates on trends, data, events and more.
Join 57,000+ members of the natural products community.
You May Also Like
---
Sep 20 - Sep 23, 2023
Natural Products Expo East is the East Coast's leading natural, organic and healthy products event.
Learn More