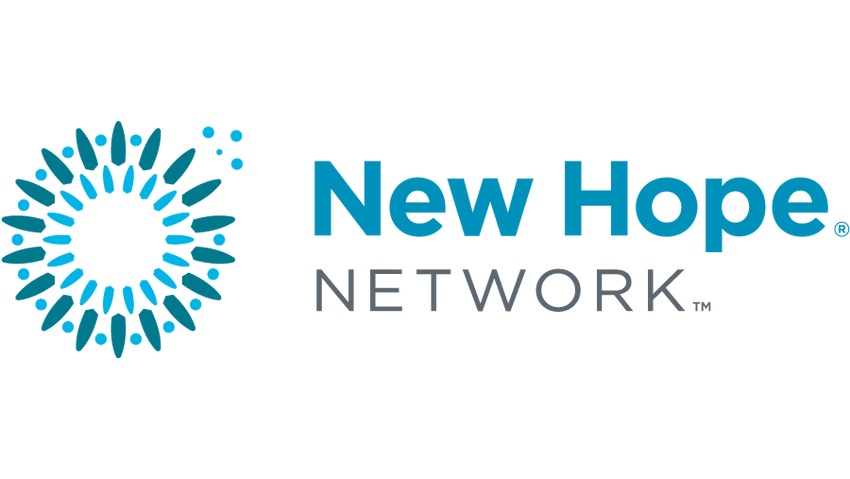 Not every downsizing is a sign of a sluggish economy. Smaller-sized treats, for example, seem poised to become big sellers in natural products stores. According to the 2009 National Restaurant Association's What's Hot Chef's Survey, bite-sized desserts are the No. 2 food trend, narrowly behind locally grown produce. As these miniaturized versions of full-sized foodstuffs make the great migration from restaurant plates to grocery-store shelves, retailers can now get a piece of the pie.
Bite-sized desserts are the No. 2 food trend.
"Originally it was snack-sized crackers or potato chips," says Doon Wintz, president of Wholly Wholesome, the Chester, N. J.-based makers of natural and organic baked goods. "Now it's spreading throughout the store." Brownies have turned into bites. Crumble cakes have trimmed down to crumblets. Pies have scaled back to tarts. For calorie counters who can't be trusted with an entire cake to on-the-go families that need a few extra nibbles to fuel late-afternoon activities, the trend couldn't have come at a better time.
"Bite-sized snacks and treats fulfill two major motivations for consumers: calorie control and variety," says Alan Hiebert, education information specialist at the Madison, Wis.-based International Dairy-Deli-Bakery Association. Nearly two-thirds of American adults are either overweight or obese, and they are looking to the food industry to help them control their intake.
"The 100-calorie snack packs were revolutionary," says Heather Sears, director of marketing and sales for Galaxy Desserts, a Richmond, Calif.-based maker of premium individual-sized desserts such as Forest Berry Tarts, Chocolate Grand Teton Mousse Cakes and classic New York Cheesecake. "People were eating big bags of chips before. And you could say the same for desserts." As one of the pioneers of individualized desserts more than 10 years ago, Galaxy helped educate retailers on the concept as well as establish and grow the trend. Galaxy's patience is now paying off. "People love desserts," Sears says. "People want to indulge, but they don't necessarily want a huge piece of pie. Bite-sized desserts are the ultimate in portion control."
Variety is another selling point. Rather than offering one type of pie or cake to an entire family, a group of friends or a crowd of coworkers, customers can choose a diverse selection of treats for a range of tastes. "Bite-sized snacks allow customers to pick up a variety of treats for their families, their office parties or any other occasion they may be shopping for," Hiebert says.
Making it easier for customers to entertain guests is exactly the reason Wholly Wholesome created personal cheesecakes. "If you're doing a dinner party and want to serve cheesecake, it can get sloppy," Wintz says. "The presentation is never that great." To clean up this mess, the company packaged nine 2-inch cheesecakes together. Each cheesecake presents itself beautifully as a complete dessert for every guest. "If you're having a buffet, you can put a couple dozen on a tray," Wintz says. "People can take one and have their own."
"People expect more convenience today."
Bite-sized treats also have become a simple snack for customers' on-the-go lifestyles. According to the International Dairy-Deli-Bakery Association's 2008 "What's in Store" report, snacking accounts for 20 percent of all meals. "As consumers' lives become increasingly busy, the ability to provide innovative snacking options will be important in serving customers' needs," says Tina Battistoni, marketing manager for health and wellness at French Meadow Bakery, Eagan, Minn.-based makers of Hemp Brownie Bites and Chocolate Chip Cookie Bites among other all-natural and organic petite eats. "Bite-sized treats offer consumers a solution to fulfill the desire to indulge in dessert in smaller amounts and in convenient packaging."
Doon Wintz of Wholly Wholesome agrees. "Single-serve treats make sense for the way people eat," he says. "People expect more convenience today." Sure, you can cut a super-sized crumble cake, wrap up the slice and take it with you. But how handy is that? Instead, Wholly Wholesome offers more practical to-go and single-serving snacks, such as a 12-pack of crumblets. Although the mini coffee cakes aren't low-cal, "You can throw a couple in a bag for lunch to help with portion control," Wintz says. "It's an easy snack for kids or mom at the end of the day."
And although people are looking for convenience, they don't want to give up quality. "To be able to buy your dessert frozen and have it taste as if you made it yourself can really be a big time saver without any sacrifice in quality," Sears says. "You can't tell the difference between our thaw-and-serve mousse cake and fresh."
As the miniaturized treat trend swells, Sears expects products to shrink. "We are working
on making some items even smaller, even more bite-sized," she says. "I think the trend will last into 2009. I'm an optimist that Americans will continue to be educated on healthy eating. If that means straying away from huge pieces of dessert and eating in moderation—quality over quantity—then it's likely that [the trend of] individual and bite-sized desserts will last."
Retailers can play a key role in this type of consumer health education, according to Hiebert. Sampling products, for example, helps hook customers on the flavor as well as the small size. Displays with signs that read, "Convenient Snack Size" or "Great for Entertaining" can clue people into the bite-sized concept. "With more customers counting calories, service departments need to provide nutrition information—even if it's not required by law," Hiebert suggests. "Consumers are looking to the places they buy their food to help them eat better. The more information supermarkets provide, the more customers will trust them."
Pamela Emanoil Bond is a freelance writer in Eldorado Springs, Colo.
Subscribe and receive the latest updates on trends, data, events and more.
Join 57,000+ members of the natural products community.
You May Also Like
---