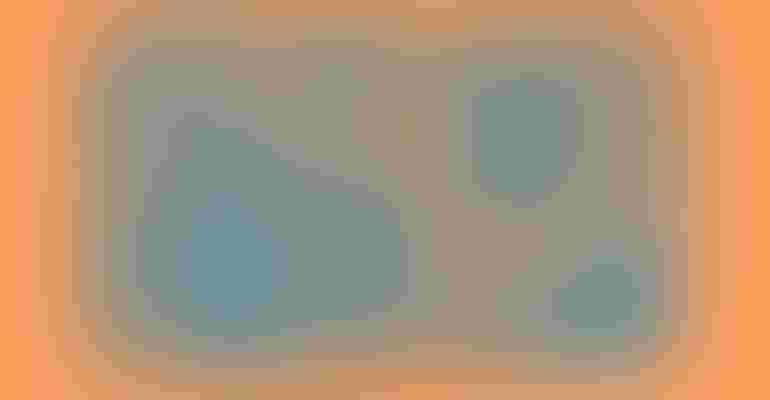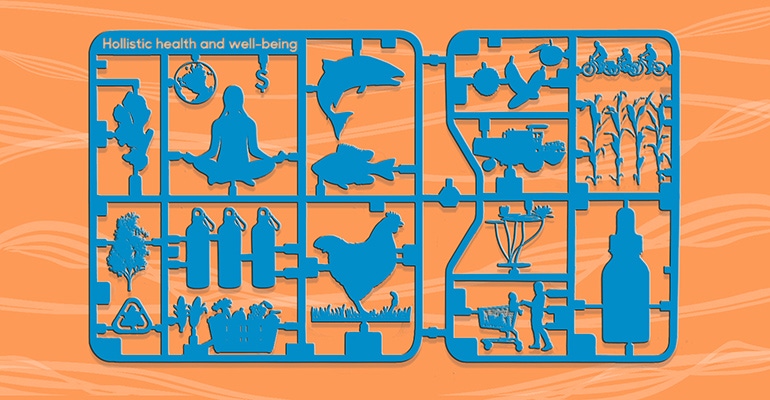 Jason Schneider Illustration
The word "trend" is a tricky one. It implies not only what's happening now—what tendencies are driving consumers and where they're putting their dollars—but also what the market should consider for the future of manufacturing, stocking, merchandising and more.
We at New Hope Network believe it's critical to explore the "why" behind trends. (Yes, we too have been guilty of the occasional trend-spotting foible over the years: Spirulina lavender cricket bars, anyone?) The why, or "macro forces," are most relevant to shaping the future of natural products and have their origins in three paradigm-shifting "cultural forces" we identify as "Purpose-driven Commerce," "Holistic Health and Well-being" and "Modern Life." Zoom in even further and within these macro forces are more nuanced trends that help indicate how the industry is innovating.
The In the Aisle section of the Expo East 2022 edition of Natural Foods Merchandiser includes expert analysis from New Hope's editors, who provide in-depth commentary on 10 newer, still-emerging trends, as well as their market manifestations from Natural Products Expo East exhibitors. These trends provide a glimpse of where the market is going and which trends we predict will continue to shape it in the future.—Adrienne Smith
Though health and nutritional concerns are certainly important—if not key—factors for many consumers who choose to lead largely plant-forward lifestyles, ethical concerns have also played a significant, multi-tiered role in the emergence of plant-based eating. While some consumers cite environmental issues as their first motivation for eating more plants, others point to animal welfare as their principal concern.
The conventional livestock industry and its ugly side effects feed into these concerns and are drivers for consumers opting for more plants as they either reduce or avoid animal-based foods entirely. But today's focus on ethical eating is no longer just about plants vs. animals.
As the plant-based market continues to grow and thrive, many plant-based CPG brands are digging in and standing out among a sea of veggie-full options by illustrating how their plant-hero outperforms other plant-competitors in the battle for most sustainable. It's no longer enough to just be animal free; the plant-based heroes of today and tomorrow are those that are transparent about nutrient density, sourcing, water use, carbon footprints, supply chains and so much more.
Brands such as Spero Foods and Eat the Change are taking consumers on a journey that bypasses superficial binary thinking and instead uncovers the nuanced underlying systems that yield talked-about sustainability attributes. Spero Foods leans into sunflower and pumpkin seeds, which require 96% less water than almonds, to make its plant-based alts. The more water used in manufacturing processes, the greater potential exists to pollute and deplete water supplies.
Founded by entrepreneur and plant-based enthusiast Seth Goldman, Eat the Change considers itself an activist brand on a mission to provide planet-friendly eating solutions by supporting regenerative agriculture, advocating for plant-based eating, and funding science and education to expand plant-based diets.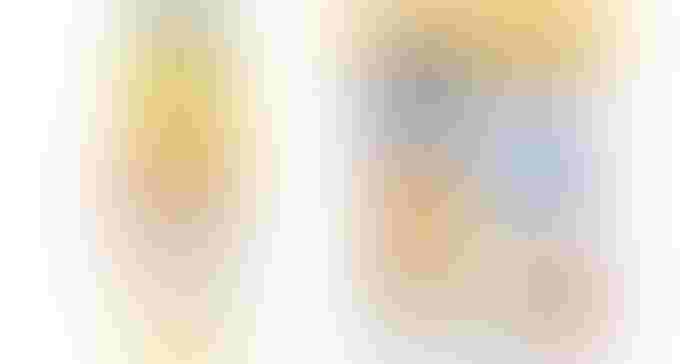 Spero Foods Pepita Egg Alternative The brand's newest launch uses green pepita (pumpkin) seeds as the main ingredient in this ultra-clean, seven-ingredient, keto-friendly, vegan liquid egg substitute. SRP: $5.99 Booth: 1538
Eat the Change Meyer Lemon Organic Carrot Chews This brand has flipped the traditional fruit gummy snack on its head. Leading with low-water usage carrots as the chewy base, this Meyer lemon fruit juice sweetened snack turns a bag of carrots into a treat both kids and adults can get excited about. SRP: $6.49 Booth: 4191
Subscribe and receive the latest updates on trends, data, events and more.
Join 57,000+ members of the natural products community.
You May Also Like
---