Trend: Regenerative agriculture establishes trust through transparency
Trend: Regenerative agriculture establishes trust through transparency
Increasingly, natural products brands embrace regenerative agricultural practices to support healthier soil, animal welfare and biodiversity. But how can consumers be sure what the claim means?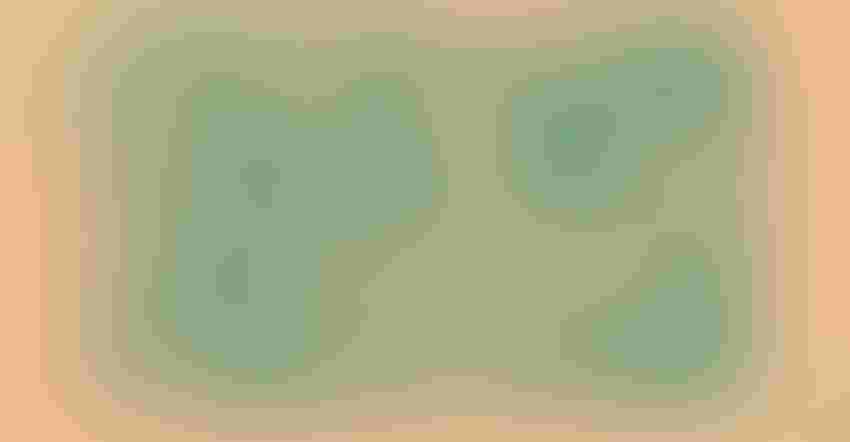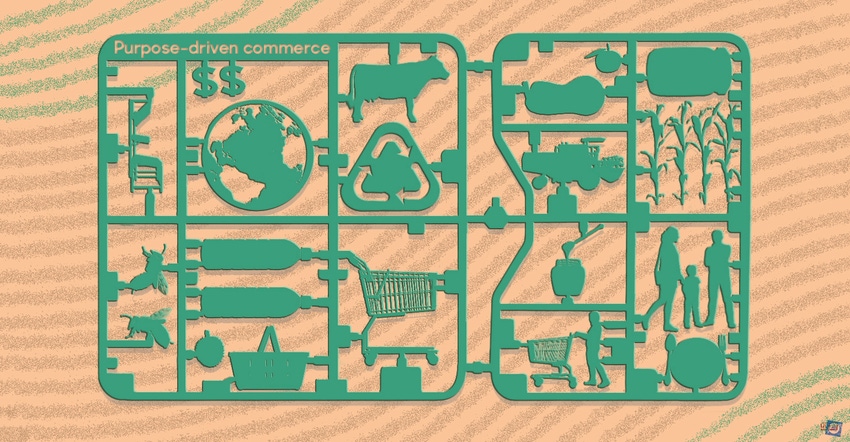 Jason Schneider Illustration
The word "trend" is a tricky one. It implies not only what's happening now—what tendencies are driving consumers and where they're putting their dollars—but also what the market should consider for the future of manufacturing, stocking, merchandising and more.
We at New Hope Network believe it's critical to explore the "why" behind trends. (Yes, we too have been guilty of the occasional trend-spotting foible over the years: Spirulina lavender cricket bars, anyone?) The why, or "macro forces," are most relevant to shaping the future of natural products and have their origins in three paradigm-shifting "cultural forces" we identify as "Purpose-driven Commerce," "Holistic Health and Well-being" and "Modern Life." Zoom in even further and within these macro forces are more nuanced trends that help indicate how the industry is innovating.
The In the Aisle section of the Expo East 2022 edition of Natural Foods Merchandiser includes expert analysis from New Hope's editors, who provide in-depth commentary on 10 newer, still-emerging trends, as well as their market manifestations from Natural Products Expo East exhibitors. These trends provide a glimpse of where the market is going and which trends we predict will continue to shape it in the future.—Adrienne Smith
It's true, we're still talking about regenerative agriculture. These days, everyone has a regenerative story. Across the supply chain, brands and suppliers are leaning into regenerative practices to support healthier soil, animal welfare and biodiversity. Regenerative agriculture has become the poster child for actions that will help mitigate climate change, primarily through the carbon sequestration these practices promote. And, on an international level, healthy soil and farmland walk hand in hand with healthy farmworkers and the surrounding communities. Done right, regenerative is more than agricultural practices, it is a philosophy of mindful attention aimed to invigorate or reinvigorate ecosystems.
The challenge is that without clear definition, the term is at risk of greenwashing or being another ill-defined "natural." That's why committed companies are aligning themselves with certifications or collaborative partners offering third-party validation of their efforts, or seed-to-shelf traceability with complete transparency of what's really being done at the farm level, behind the marketing. While new regenerative certifications are emerging, many people believe that no matter what standards of measure for regenerative emerge, regenerative agriculture has to start with organic practices. Regenerative farming with pesticides falls into the suspect category.
Of course, being "regenerative" doesn't happen overnight, but old and new companies are finding there are many doorways to entry. Established companies to follow include Applegate, which has aligned itself with the Savory Institute's Land to Market program, and Dr. Bronner's, one of the founding members to partner with Rodale's Regenerative Organic Certification. Relative newcomers, like organic ingredient company Simpli, are founded on regenerative planet and people practices. The brand owns its supply chain and works directly with growers, cutting out the middle person to ensure profit flows back to the farmers, not someone in between.
It is this kind of transparency that brands need to lead with when talking to consumers (and retailers) about regenerative. And it is this kind of transparency that will build trust.
Dr. Bronner's Magic All-One Chocolate Cool Peppermint Cream The latest flavor in a line of mission-based bars that directly reflect this brand's work building sustainable supply networks. USDA Organic, Fair for Life, Non-GMO Project Verified, Certified Vegan and B Corp Certified. SRP: $5.49 Booth: 3034
Simpli 100% Greek Extra Virgin Olive Oil Transparency is key to this olive oil,which is sourced through direct relationships with small farms and pressed in a virgin olive oil-only mill to ensure purity, while cutting out the middleman. SRP: $18.99 Booth: 4096
Subscribe and receive the latest updates on trends, data, events and more.
Join 57,000+ members of the natural products community.
You May Also Like
---