Ukraine invasion disrupts conventional and organic farming
Ukraine invasion disrupts conventional and organic farming
Russian troops occupy much of Ukraine's organic farmland while others block access to ports. The resulting food shortages affect countries around the world.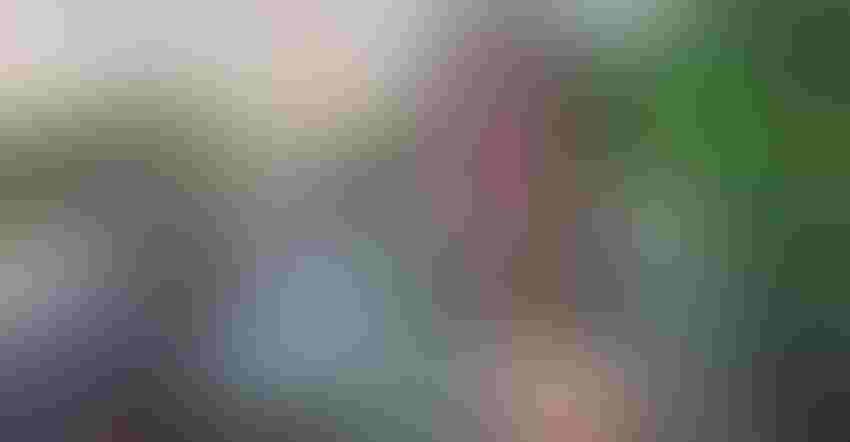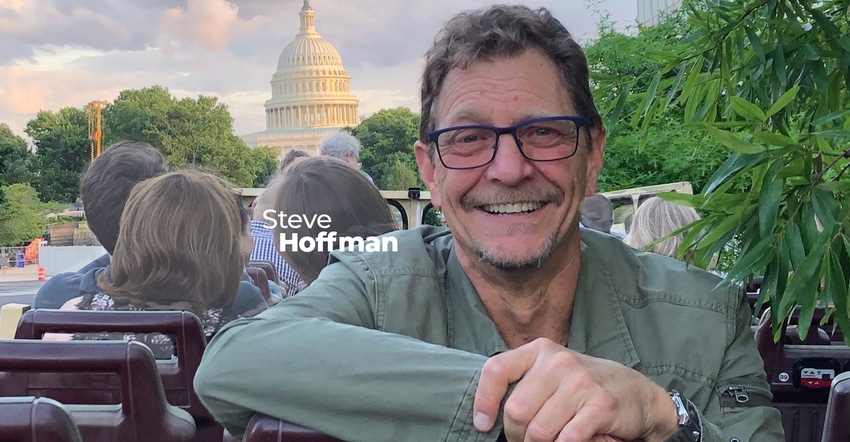 Russia's invasion of Ukraine in February has become a costly war not only in terms of the devastating loss of lives. As Ukraine—known as the "world's breadbasket"—is a major producer of conventional and organic crops such as wheat, barley, sunflower oil and more, the war is causing major disruptions to agriculture and trade, and now, the highest food prices the world has ever seen.
The United Nations Food and Agriculture Organization (FAO) in March warned that food prices could rise up to 20% as a result of the conflict in Ukraine, raising the risk of increased malnutrition and social unrest around the world. Tracking the world's most-traded food commodities, FAO reported that food prices are at their highest since record-keeping began 60 years ago, jumping 13% in March, following February's record rise.
According to the U.N.'s Food Prices Index, released in early April, the cost of vegetable oils rose 23%, while cereals were up 17%. Sugar rose 7%; meat was up 5%; while dairy, which has been less affected by the war, climbed 3%. Food commodity prices were at a 10-year high before the war in Ukraine because of global harvest issues, the U.N. reported.
Russia and Ukraine alone account for 30% of the world's trade in wheat, 32% of barley, 17% of corn and over 50% of the world's market for sunflower oil and seeds, The Brussels Times reports. In fact, Ukraine's flag in part represents blue skies over fields of wheat. And, as the war has choked off supplies from Ukraine, the world's biggest exporter of sunflower oil, the costs of alternatives have climbed.
Ukraine planting season disrupted
As the war drags into spring, and with Russia's ongoing campaign targeting agricultural zones to the east, there's a concern about whether Ukrainian farmers can plant much of anything this year. If they do get their crops in the ground, production could be limited due to scarcity of seed, fertilizer, fuel and other inputs, much of which comes in from port cities, including Mariupol, that are under siege. Ukraine alone exported more than $27 billion in agricultural products to the world in 2021, according to the American Farm Bureau Federation.
Jörg-Simon Immerz, head of the grain trading at BayWA, Germany's largest agricultural trading group, said, "Zero grain is currently being exported from the ports of Ukraine—nothing is leaving the country at all."
The longer the war goes on, the more the world's poorest countries will suffer. Many nations in Africa and the Middle East depend on wheat imports from Russia and Ukraine: Lebanon gets 80% of its wheat from Ukraine, while Egypt gets 80% of its wheat from Ukraine and Russia; Somalia and Benin are 100% reliant upon wheat from the two warring countries. Deutsche Welle TV reported that the wheat shortages from Ukraine are being especially felt in eastern Africa where the price of bread and sunflower oil have more than doubled since the war began.
Ukraine's organic farming regions are under occupation
Ukraine is one of the world's leading producers of organic crops. According to the European Commission, the country was the largest exporter of organic products to the European Union in 2019 and the second leading exporter of organic products in the world.
In 2020, Ukraine had 1.1 million acres of organic farmland, reported Organic Info Ukraine. However, much of that land is in areas where there are currently hostilities or occupation. The Kherson region, for example, which is Ukraine's largest organic region, is almost completely occupied by Russian troops, the organization noted.
Exports notwithstanding, humanitarian concerns also revolve around Ukraine's farmers and the country's ability to feed itself. The Research Institute of Organic Agriculture (fiBL), based in Switzerland, said in mid-April that the institute and its partners— Organics International, Helvetas, and IFOAM Organics International—are working to assess stakeholders' needs and provide support. "This is important to ensure that people of Ukraine have access to healthy, nutritious food grown sustainably and that (organic) farmers do not lose their livelihoods. We are currently working with Ukrainian organic stakeholders and partners to ensure they can continue to grow and supply food and feed—now and in the future."
Low-income households in U.S. disproportionately affected
Lower income households throughout the world, including the United States, are being disproportionately affected by the drastic rise in food prices, triggered by two years of economic and supply chain disruptions resulting from the COVID-19 pandemic and exacerbated by the Russia-Ukraine conflict.
According to the U.S. Bureau of Labor Statistics' Consumer Price Index data released in April, food-at-home prices rose 10% over the past year—the fastest pace since March 1981. Food and energy costs drove inflation to 8.5% in March compared to the same month a year ago, marking the highest rate in more than 40 years as consumers continue to feel the pinch of higher prices.
Analysts at Bank of America on April 21 predicted the impact of the Russia-Ukrainian conflict has yet to be fully felt in grocery stores. "Looking ahead, we think that consumers will continue to feel the pinch of elevated food inflation," the analysts wrote. "While there has been a lot of attention on the shock from the Russia-Ukraine conflict, we believe that it is too early to see the impact at the grocery store…rather, it should lead to sustained price increases later this year."
The Bank of America analysts expect U.S. food inflation to reach 9% by the end of 2022, Fortune reported.
Bank of America's analysts noted that farmers, too, are dealing with spikes in the cost of inputs including fertilizers and pesticides, which have increased 50% in the past year alone, based on U.S. Bureau of Labor Statistics Producer Price Indexes. Russia was one of the world's leading exporters of fertilizers in 2020, including urea and potash, according to the Observatory of Economic Complexity, and fertilizer prices have also been fueled by higher costs of natural gas, used in the production of nitrogen-based fertilizers.
"There are signs that companies are passing through higher costs," the Bank of America team wrote. "Margins look to be growing on both the wholesale and retail level, suggesting that companies have regained pricing power and are comfortable letting the consumer eat higher costs instead of them."
Have some big ideas or thoughts to share related to the natural products industry? We'd love to hear and publish your opinions in the newhope.com IdeaXchange. Check out our submission guidelines.
Subscribe and receive the latest updates on trends, data, events and more.
Join 57,000+ members of the natural products community.
You May Also Like
---
Sep 20 - Sep 23, 2023
Natural Products Expo East is the East Coast's leading natural, organic and healthy products event.
Learn More