Upstart brands re-imagine the functional benefits of caffeine
Upstart brands re-imagine the functional benefits of caffeine
"Functional coffee" is growing quickly with benefits that include weight loss and wellness.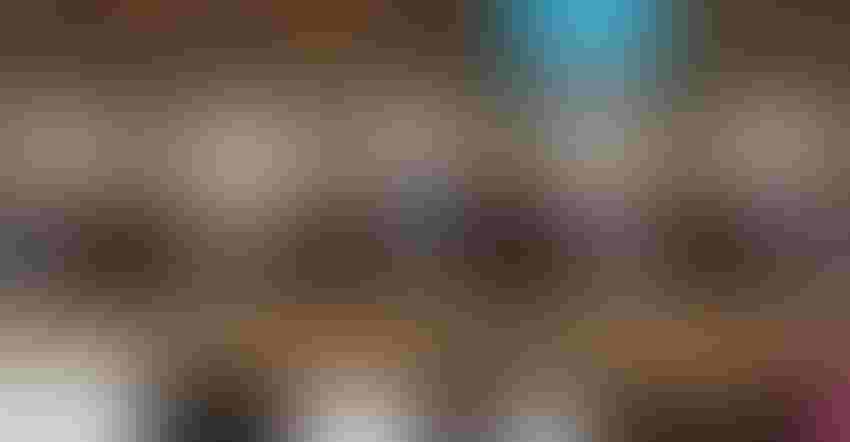 First there was coffee, and it was fine. The game was ground beans produced en masse, and the specifics of the bean's flavor or origin story were of little consequence. We rode this "first wave" of coffee quite happily for many decades, until European sensibilities around coffee and café culture came to the fore in the 1980s and Starbucks grew to symbolize a second wave in coffee. This was espresso, and America would never be the same.
In the early 2000s, purveyors of high-quality, single-origin coffees like Intelligentsia, La Colombe, and Stumptown, marshaled in a third wave of coffee, replete with cold brews, nitro-infusions, and purist blends that focus heavily on the bean and artisanal modes of roasting and brewing. Of particular interest to the natural products community, the push toward quality brought along a closer focus on sustainability in sourcing and its role in producing both a quality cup of coffee and a quality fair-trade job for the farmers who grew the beans.
Which brings us to 2017 and NBJ's coffee crystal ball. Are we poised for a fourth wave in coffee? And if so, what form will that wave take? We asked the fringes of the coffee market—vanguard brands innovating in coffee in unexpected ways—for some answers, and one idea bubbled up more than any other. Function. Beyond the dumb punch of coffee's caffeine and cognitive hits, a fourth wave of coffee is beginning to develop around more nuanced and varied functional benefits that upgrade, or at least tweek, the coffee experience.
The stats
Research from New Hope's NEXT platform supports the notion of a burgeoning fourth wave in coffee built around function. Exhibitor data drawn from Expo West over the past two years shows a 47% increase in coffee products overall, and a 31% increase in coffee products with a functional benefit claim. Typical claims cluster around brain, energy, mood, and appetite, with less expected claims now speaking to heart, aging, and inflammation.
The data points clearly to a hot market, but a crowded one in which functional applications present an opportunity for differentiation. Speaking to this challenge, Max Rivest, CEO of Wize Monkey, a pioneering brand in coffee leaf tea, puts it this way: "I see such little innovation in coffee. I mean, a cold brew that uses coconut instead of water is great, but we're running out of ideas here." Put another way, here's Tero Isokauppila, founder of the mushroom coffee brand Four Sigmatic: "The third wave of coffee is now mainstream. Cold brew is here to stay, you can find it at Dunkin' Donuts. Consumers are asking for what's next. Is it upgraded coffee, or functional coffee?"
The upgrade
"We've never really corrected the formula on coffee," says Isokauppila. "It's a single ingredient play, aside from some added flavors like vanilla or pumpkin spice. Consumers are asking for more."  Four Sigmatic blends arabica coffee with medicinal mushrooms for products that have drawn the attention and praise of, among others, elite athletes looking for an upgraded caffeine hit. Using chaga as an alkaline counterpart to reduce the acidity of coffee, Four Sigmatic highlights the cognitive boost of lion's mane and the energy boost of cordyceps in popular formulations. Nootropic benefits, as well as antioxidant, anti-viral, and immune-boosting functionality, also make the cut in marketing materials. "The third wave of coffee was about flavor," says Isokauppila. "The fourth is about function."
Trendspotters in natural products already know that mushrooms are having a moment of their own, irrespective of these coffee tailwinds. "Until the last year or two, drinking mushrooms was an uphill battle," says Isokauppila. "That's changed dramatically. Mushrooms are all the craze now." Online sales prove it, too. As of press time, Four Sigmatic held the #232 spot in overall food on Amazon, and the #1 spots in coffee substitutes and instant coffee.
At Wize Monkey, the new coffee is more like a tea—bags of steepable dried leaves. Coffee leaf tea carries the weight of ancient wisdom with a tradition of use in Ethiopia and Indonesia that stretches back centuries. The caffeine delivery is gentler than coffee, and unlike the bean, the leaf contains phytochemical benefits drawn from mangiferin, commonly found in mango. "We're moving away from that clunkier solution of trying to find your optimal levels of caffeine in coffee to a more holistic focus," says Rivest. "Tea is different. The caffeine is more diffuse with a gentler curve, less of that spike and crash. It doesn't tend to affect the body in those negative ways with anxiety and gut problems."
Wize Monkey has a sustainability story hard to match in natural products, with a co-founder in Nicaragua who runs the farming operations as a true owner, not a trade partner, and a supply chain that eliminates waste and empowers local communities far in excess of base fair-trade standards. Plus, it solves at least one of the obstacles faced by higher-end teas—the bitterness that comes from over-steeping. "With coffee leaf, you don't have to watch out for the steep time. It's a fresh product you can over-steep and still be perfectly fine. You can steep it three or four times in a day. That's where it's heading for tea—flavor, plus health benefit, plus sustainable sourcing, plus making it easy."
The economics
Any discussion of the future of coffee has to ask the obvious question—how high can prices go? "A fancy cup of coffee can command $5, but there's a limit to that price sensitivity, especially in a wider audience," says Isokauppila. "We want to stay at $1.50 or below per packet. That's the principle at play in the market right now. At $1.50, it's affordable for everybody." Alpine Start, a new coffee player from Boulder, Colorado, would seem to agree, with a premium instant offering designed for outdoor enthusiasts that clocks in at just over $1 per packet.
With tea, the U.S. boxed tea market lands around $7.99 on a Whole Foods shelf for the major players like Mighty Leaf, Rishi and Numi. Wize Monkey comes in at $11.99, a real separation in price points, but the company points to the multiple steeps involved per bag and the impact being made at farm level as justification.
"Tea now is hitting its own third wave, like coffee did 10 or 15 years ago," says Rivest. "Also like coffee, the third wave is about higher quality and purity in sourcing. After DAVIDsTEA broke open the market and got basic education going, now you see more high-end blends and better stories around sourcing and transparency. That's the new norm."
The players
Experts point to a small handful of brands, aside from Wize Monkey and Four Sigmatic, charting this new terrain in coffee. Of particular interest:
Bulletproof: The brainchild of Dave Asprey, Bulletprooof put butter coffee on the map and introduced functional lipids into the coffee market. Many attribute the dramatic rise in coconut and MCT oils to the success of Bulletproof coffee.
Know Brainer: Playing off those functional lipids, these just-add-coffee single-serving pouches put MCT and clarified butter one convenient squeeze away.
Javazen: A strong player online through Amazon, Javazen blends organic ground coffee with functional complements like loose leaf tea, açaí and goji.
Runa, Guayakí: The coffee substitute market continues to mature around caffeinated teas from botanicals with additional functional benefit.
Asi: With a rich local heritage steeped in the lore of Old South food traditions, Asi is bringing yaupon tea to a bigger stage and putting Georgia on the map as a new natural products hub.
Honest Foods: Launched this year in the UK, Brewfull is a tea with soluble pea fiber (pea GOS) marketed as a weight-loss aid. A powdered coffee version comes later this year.
VitaCup: Take your traditional K-cup and fortify it with B vitamins and vitamin D.
Soylent: With the introduction of its Coffiest product, Soylent combined your morning breakfast with your morning cup of coffee. Each bottle delivers 400 calories stacked with plant-based nutrition.
Insiders also point to cascara, or coffee cherry tea, drawn from the husks surrounding the bean, as more evidence of the hybridizations underway. Cascara has penetrated café culture (Starbucks offers a latté) and offers a compelling upcycle story around waste products in the coffee production stream. But not so fast. Cascara typically ends up as compost on the farm, so while the farmers do enjoy added revenue from selling off the husks, they lose an essential component of their operations as well. "You're taking that coffee cherry out of the farm and losing a ton of biomass," says Rivest. "The most innovative and sustainable farmers I know won't sell off cascara because of that loss."
The new ritual
Which of these worthy contenders can break the hegemony of coffee in the American diet? It's a daunting task, made all the more difficult by the deep patterns and rituals surrounding coffee. "We started with mushroom tea, but there's no ritual around tea in North America," says Isokauppila. "And changing ritual is hard. People don't blink an eye over $5 for a cup of coffee now, but they still get price sensitive over something like granola. The ritual reduces that price sensitivity."
"Coffee is ritual," says Rivest. "With tea, the UK has high tea and tea time, but it's almost Victorian in approach. Asian cultures have ritualized ceremonies around tea too, but they're very high maintenance. What is the right ritual for tea in North America? New tea bars are opening up all over Vancouver, but it's a specific experience. I wouldn't go there to chill for a few hours on a Sunday."
As consumers expand beyond third-wave coffee solutions into fourth-wave alternatives with broader functional claims, the smart brands would do well not to venture too far afield. Isokauppila talks about keeping flavors and prices close enough to coffee to allow migration into new categories, like mushroom coffee. It's a gentle nudge to the system, but perhaps the system is ready for that nudge.
"If you look at the stats, millennialls are beginning to drink coffee and tea in more equal amounts," says Rivest. "With older generations, that discrepancy could get as big as 5 to 1. In tea, we're ready to move beyond that third-wave experience at the high end. The fourth wave will be more about getting those quality teas into cafés in a modernized ritual, something that's more social without becoming unapproachable."
Maybe that fourth wave in coffee and tea converge a bit around function, and maybe that French press on your kitchen counter starts to steep something other than straight coffee grounds every morning. Rituals may be tough to break, but it's not impossible; something learned anew with every wave.
From Nutrition Business Journal's 2017 Supplement Overview issue. Get the full issue in the NBJ store.
Subscribe and receive the latest updates on trends, data, events and more.
Join 57,000+ members of the natural products community.
You May Also Like
---