Vitamin D media bias clouds the issue
Vitamin D media bias clouds the issue
Why is the New York Times hating on vitamin D?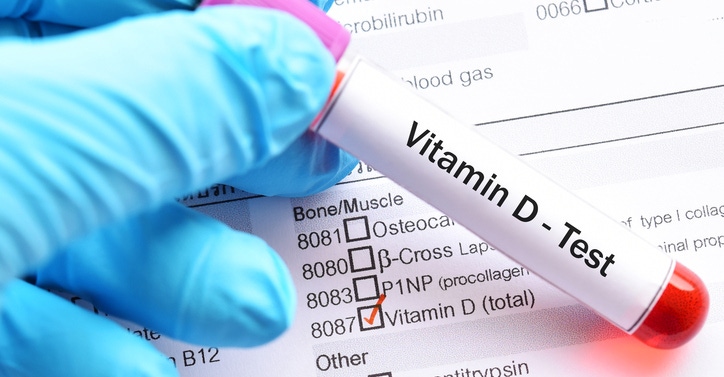 jarun011/iStock/Getty Images Plus
The New York Times is called The Gray Lady, and perhaps it's this correlation to cloud color that makes her shun the sunshine vitamin.
To be clear, the Times has never been a particular fan of dietary supplements, but in the Aug. 18 edition it called into question the motivations of Boston University professor Michael Holick, Ph.D., M.D., author of "The Vitamin D Solution" (Plume, 2010) and chief evangelist of vitamin D because Holick consults companies involved in vitamin D testing.
"Vitamin D, the sunshine supplement, has shadowy money behind it," wrote Times reporter Liz Szabo. "The doctor most responsible for creating a billion-dollar juggernaut has received hundreds of thousands of dollars from the vitamin D industry."
The article discussed how Holick published a paper that countered the 2011 recommendation from the Institute of Medicine that basically concluded there was no vitamin D problem in America, and blood levels of 20 ng/ml were considered appropriate. Holick's paper noted that "vitamin D deficiency is very common in all age groups" and recommended a minimum blood level of 30 ng/ml.
At this higher level, roughly 80 percent of Americans have inadequate blood levels of vitamin D.
This led to a surge in people getting blood tests for vitamin D, and one company that conducts vitamin D tests is Quest Diagnostics, which pays Holick $1,000 a month.
"I don't get any additional money whether they sell one test or one billion," said Holick.
Is vitamin D necessary?
Besides claiming that vitamin D tests themselves are a scam perpetrated by an academic in order to feather his nest, the Times piece also claimed that "there's no evidence that people with the higher level are any healthier than those with the lower level."
This is a dangerous assertion. Vitamin D tests are inexpensive, vitamin D itself is a very inexpensive ingredient, and there is much evidence that vitamin D levels correlate with a range of health benefits.
And that is part of the problem. When the vitamin D recommendations were set by the Institute of Medicine, there were three significant concerns raised by vitamin D researchers and holistic health practitioners.
One, the IOM recommendations focused only on bone health, as if that were the only thing vitamin D was good for.
Two, vitamin D researchers were advocating a minimum 2,000 IU/day would be necessary, though renowned vitamin D researcher Robert Heaney thought in advance that the IOM might settle at a far less 1,000 IU (they came in at 600, though 800 for those older than 71).
"The principal casualty of this is the credibility of the IOM," said Heaney. "There were no day-to-day vitamin D scientists on the panel, and the working vitamin D community says they're off base."
And three, the report was also used in conjunction with health authorities in Canada—and does anyone actually think vitamin D intake levels are the same for a person in Florida as in Manitoba?
The non-profit Vitamin D Council recommends 5,000 IU/day for a 150-pound adult, which it says will get most people to a "healthy" blood level of 50 ng/ml.
Non-bone benefits
A recent study published in the Journal of the American Medical Association found a trend that vitamin D and calcium intake decreased the incidence of cancer. Researchers in the placebo-controlled trial found increasing anti-cancer effects with higher blood levels, up to 60 ng/ml, and then it leveled off. This suggests that the healthiest blood level of hydroxyvitamin D (25[OH]D) is 60 ng/ml and not 20 as the IOM recommends—and that's because this is focused on cancer incidence and not just bone health.
Another study found 2,000 IU/day vitamin D led to increased birth weight and lower blood pressure among pregnant women.
Another study found that 4,400 IU/day vitamin D among pregnant women led to a 6.1 percent decreased incidence of asthma among children up to age 3.
A 2016 study in Iran found pregnant women who received two doses of 50,000 IU vitamin D three weeks apart during pregnancy had nearly three times fewer C-sections than the placebo group.
Industry takeaways
For retailers talking with customers about the real deal on D, the officially government-sanctioned recommendation about vitamin D—that 20 ng/ml is sufficient—is too low and based only on bone health. For a real bone-health solution, stock supplements that are more than just elemental calcium. A medley of ingredients that comprise the bone matrix might include calcium, magnesium, vitamin D, phosphorus, boron, and vitamin K2.
For manufacturers and marketers, foods can be easily and inexpensively fortified with vitamin D. To have 1,000 IU in your product—and thus rate an "excellent source" claim—would cost about 0.045 cents, according to supplier Dan Murray of Xsto Solutions.
"I think we should fortify at 1,000 IUs per serving if we want to have an 'impact'-type dose," said Murray. "More is possible if we are talking a supplement, but for food we should stay a little low. It would not be unreasonable for a food to have 400 IUs and hold itself out as being 'high' in vitamin D with 100 percent of the RDA."
For researchers designing studies into vitamin D, the most important starting point is to make sure you measure baseline hydroxyvitamin D (25[OH]D) levels of study subjects. This holds true for any nutrient study. That's because nutrients are different than drugs and thus require a different study design. With drug studies, the body starts with no presence of the drug, and researchers can then easily measure effects. But with dietary ingredients, subjects already have some levels of the nutrient in their body, which can confound study results.
Subscribe and receive the latest updates on trends, data, events and more.
Join 57,000+ members of the natural products community.
You May Also Like
---