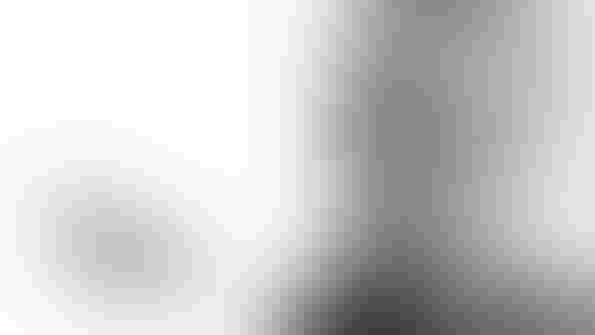 The April 10 announcement that Wal-Mart will be stocking an organic Wild Oats brand at market-disrupting prices raises so many questions that it's easy to overlook the most important question of all: Will this bring the Wal-Mart masses and the beautiful people of Whole Foods together in a singing-in-the-meadow moment?
Wal-Mart prices will undoubtedly rub some of the elitist sheen off the organic sector, but can an organic presence in the discount heartland diffuse a probably imagined, but possibly real "Don't you tell me what to eat!" Red State/Blue state friction point? Will we see the coasts and the flyover country, not eating at the same table, but maybe cooking from the same recipe book?
Will the salad bar at Sizzler have a bowl of kale next to that mountain of iceberg lettuce? Will bake sales in the church belt have gluten-free tables?
And if you are among the foodie elite, or even one of them big city liberals, what are you going to look down on the real Americans for now? They're eating sustainable! The base of the food pyramid is no longer deep fried. There are dozens of websites mocking the stretch-pants legions of Wal-Mart shoppers with unflattering photos, but what happens if those shoppers start eating healthy and lose the weight? If the Wal-Mart minions start fitting into skinny jeans, many an urban hipster will be left with fewer wardrobe choices. Skinnier jeans? Pirate wear? You can only fit so many piercings on one nose.
The whole cultural order could be upended. Hemp overalls. Biofuel tractor pulls. A "Friends of Downton Abbey" fan club in Little Rock. A "Support the Second Amendment" bumper sticker on a Prius!
Conversely, the culturally elite will need to up their game—a road that could easily end with goat brie, "Free Range Pistachios," and urine harvesting (Seriously, the ultimate organic fertilizer, Google it).
None of that is likely to happen. It's easy to lose sight of reality in Boulder where the Whole Foods Temple down the street from the New Hope offices has bouncers with body fat calipers at every entrance, but there are people eating healthy everywhere. It's a sure bet that there are more people eating ultra-local from their backyard gardens in Kansas City than there are in Portland. Food, and shopping in general, probably aren't as partisan as either end of the cable news spectrum might portray it. The American plate is no battleground. There are, however, at least a few acres of common ground to be furrowed in the Wal-Mart/Wild Oats alliance. If people who couldn't afford organic, start shopping organic, the demand for transparency can only grow in voices and volume. Otherwise divided populations might share a few common goals. If more fields go organic, as they undoubtedly will in response to demand on the Wal-Mart scale, that means less money for Big Ag's secret underground genetic modification labs, and thus the likelihood of Godzilla-sized barn rats rampaging across the Plains states is at least somewhat reduced.
Don't worry. There are still plenty of reasons to hate Wal-Mart, but you can always park around back, by the loading docks.
And wear a disguise.
Subscribe and receive the latest updates on trends, data, events and more.
Join 57,000+ members of the natural products community.
You May Also Like
---
Sep 20 - Sep 23, 2023
Natural Products Expo East is the East Coast's leading natural, organic and healthy products event.
Learn More