Why Rowdy Mermaid discontinued its popular first-ever kombucha flavor
Why Rowdy Mermaid discontinued its popular first-ever kombucha flavor
The answer has less to do with COVID-19 supply chain challenges and more to do with ingredient extinction as a result of climate change.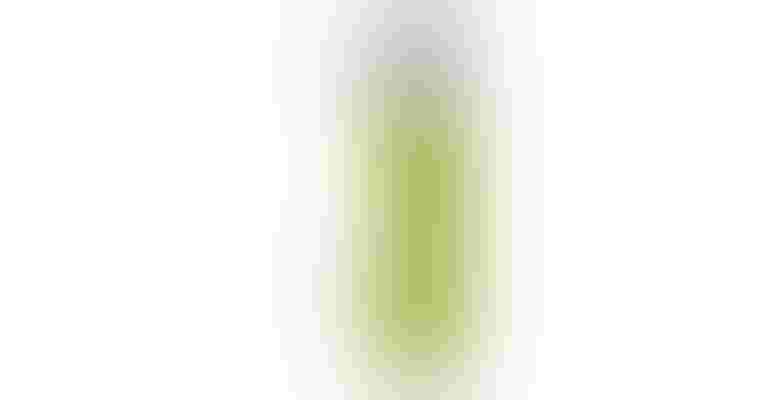 The kombucha flavor that got it all started for Colorado's Rowdy Mermaid brand, Living Ginger, is out of production, but its disappearance has nothing to do with tanking sales or COVID-19 supply chain issues. The culprit is climate change.
One of the flavor's key ingredients, Tasmanian pepperberry, is failing to flower because of drier, warmer winters in Tasmania, an Australian island about 150 miles south of the mainland. The Tasmanian currawong bird, which is endemic to the island, depends on the tree's fruit for sustenance.
"I was talking with our source for the pepperberry in Tasmania, and he said he was concerned about this bird," said Brita Mines, director of sales operations for Rowdy Mermaid. "As that discussion blossomed, we at Rowdy Mermaid realized that there isn't a solid supply chain for this ingredient. It's the only place in the world where it is grown."
Rowdy Mermaid then decided to stop using the pepperberry and donate what the company normally spends on the ingredient to Wildcare Tasmania, a nonprofit that supports environmental stewardship on the island, including working to preserve the pepperberry. Rowdy Mermaid went through about 2 pounds of pepperberry a month, and even more during busy seasons.
After eliminating the berry from the Living Ginger recipe, Rowdy Mermaid began experimenting with alternatives, including black peppercorns, which are similar to the Tasmanian pepperberry. But none of them "hit the same notes" as the Tasmanian pepperberry, Mines said.
Rather than keeping the flavor and just swapping the Tasmanian pepperberry for black pepper or another similar ingredient, the company decided to get rid of Living Ginger, which was the flavor the company put forth when it launched in 2012.
"It was traumatic for our founder [Jamba Dunn]," Mines said.
The decision did not come easy. Not only was Living Ginger the brand's first flavor, it also was popular with consumers and contributed to the bottom line.
"The integrity of our taste and recipes is paramount," said Sheila Rosen, director of marketing. "Our values won out. Sustainably sourced plant medicine is so important to us. We wanted to walk the talk and give something back."
Rosen also said that ginger is a "hallmark" kombucha flavor, which often first persuades people to try the fermented drink. Getting rid of it, she said, likely will lead to the loss of some kombucha newbies, many of whom become kombucha enthusiasts after experimenting with Living Ginger.
Tasmanian pepperberry is the first ingredient that Rowdy Mermaid has stopped sourcing because of climate change. But the company incorporates myriad botanicals in its 13 beverages, and with each ingredient decision comes research into its sustainability. For example, Rowdy Mermaid rejects lavender grown in Egypt because the country diverts too much precious water to sustain its lavender crop. Instead, the company buys lavender from countries where its cultivation does not require the heavy use of scant water resources.
Tasmanian pepperberry is among many botanicals impacted by a warming planet. According to the Rainforest Alliance, extremely popular consumer products, including vanilla, coffee, chocolate, tea, bananas and avocados, are suffering and may one day either vanish or become scarce and expensive.
To illustrate the challenges food manufacturers and consumer face in coming years, Fort Collins-based brewery New Belgium in October crafted a beer called "Torched Earth" that New Belgium CEO Steve Fechheimer told CBS News "tastes like eating Band-Aid."
Instead of using pristine water from the Cache la Poudre River—New Belgium's source of water for its beer—the company used water smoke-tainted by wildfires in Poudre Canyon. Hops, which are threatened by climate change, were replaced with climate-resistant dandelion. And instead of climate-threatened barley, the company turned to buckwheat.
The bad-tasting brew makes a statement, rather than contributing to profits: If climate change hits water, barley and hops, the main ingredients in beer, then beer will become prohibitively expensive, and brewers will turn to alternative ingredients. And not all of the substitutions will lead to ambrosial beverages.
Rowdy Mermaid does plan on bringing a ginger drink back into its lineup. But first, the kombucha brewers have loads of experimentation ahead with ginger and other ingredients; the idea is not to try to replicate Living Ginger, Rosen said.
And maybe one day Living Ginger will return.
"Hopefully," Rosen said, "the bird and berry rise again."
Subscribe and receive the latest updates on trends, data, events and more.
Join 57,000+ members of the natural products community.
You May Also Like
---