WILD Flavors, Inc. Partners With Sunwin International Neutraceuticals, Inc. to Provide Zero-Calorie Stevia Extracts and Natural Sweetening Blends for the Food and Beverage Industry
WILD Flavors, Inc. Partners With Sunwin International Neutraceuticals, Inc. to Provide Zero-Calorie Stevia Extracts and Natural Sweetening Blends for the Food and Beverage Industry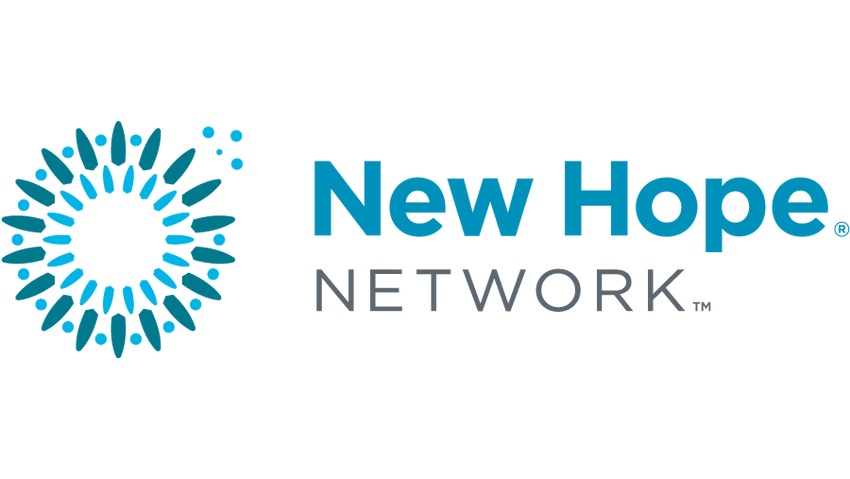 WILD Flavors, Inc. (WILD Flavors) -- one of the largest, privately-owned suppliers of natural and health-enhancing ingredients, flavors, colors, and innovative product concepts to the food and beverage industry, and Sunwin International Neutraceuticals, Inc. (Sunwin International) -- a worldwide supplier of all-natural, zero-calorie stevia, have finalized an agreement cementing a partnership to sell, market, and distribute Sunwin International stevia extracts as well as formulate great-tasting, proprietary, natural sweetening blends for food and beverage products.
WILD has brought innovation in great taste to many of the best known and most successful beverages and food products that have entered the market over the last decade. As other ingredient companies and consumer packaged goods firms are simply aligning supply streams of stevia, WILD Flavors has taken a bigger and bolder step by significantly investing in Sunwin International, one of the top worldwide suppliers of stevia. As a global leader in innovation, WILD Flavors' taste modification technologies, flavor creation, and product development expertise allow current and potential customers to benefit from access to stevia-based sweetener blends in great tasting products. WILD Flavors has aligned itself as a strategic stakeholder with Sunwin International to bring its world-class quality and production management capabilities to Sunwin International to produce products that are of the highest purity and quality available in the industry.
"Our customers have consistently recognized the value of utilizing high quality natural ingredients in the development of food and beverage products and have expressed great interest in stevia-based sweetening solutions. We have experienced tremendous success in responding to our customers' needs, and investing in Sunwin International will allow for continued leadership and innovation in the industry. WILD Flavors' taste modification technologies, such as Resolver(R) and FruitUp(TM), will enable us to create natural sweetening systems and blends to meet our customers' expected needs for functionality but exemplify great taste," stated Chief Operating Officer, Kevin Gavin.
Sunwin International stands as one of the leading global suppliers of stevia. Sunwin International and WILD Flavors will partner immediately to obtain U.S. Food and Drug Administration GRAS status for Sunwin International's stevia extracts. WILD Flavors expects to quickly commercialize many new and innovative product concepts and offerings with current customers for immediate entry in the market and opening doors to new clients for access to zero-calorie, natural sweetening systems. Sunwin International is committed to sustainable production and supply of the highest quality stevia extracts available. The companies expect that the technological synergies between Sunwin International's production knowledge, and WILD Flavors' quality management systems and product development techniques, will result in exponential volume growth and opportunity through new routes to market and ensure the highest quality and best tasting products available. Sunwin International currently sells its stevia products as nutritional supplements in the United States to food and beverage producers, as well as their own stevia blend tabletop sweetener, OnlySweet(TM), in more than 4,000 grocery stores in the United States.
President of Sunwin International's US subsidiary Jeff Reynolds, commented, "Consumer goods companies around the world are excited about the growth opportunities of using stevia in existing products and new products that are in the development stages. We strongly believe that the partnership with WILD Flavors will provide a competitive advantage by developing stevia-based solutions that create superior tasting products. Sunwin International is a worldwide leader in the production of stevia, and WILD Flavors is a worldwide leader in the supply and development of natural and health-enhancing ingredients, flavors, colors, and innovative product concepts to the food and beverage industry. Together, we have the expertise necessary to work with companies to create stevia-sweetened products that we believe consumers will love. Partnering with WILD Flavors will allow us to expand our global reach with exciting new healthy sweetening options."
Expected benefits of partnership for WILD Flavors' Customers:
-- Market potential and growth - quick commercialization of product and concepts
-- Customized product application - all-natural stevia extracts combined with WILD Flavors' taste modification technologies, customized for
proprietary, unique sweetening systems
-- Potential for "All-Natural" and "Low Glycemic" claims
-- Solutions for low-calorie concepts or sugar reduction - zero-calories for stevia, and minimal calories for the sweetening blends
-- Supply of highest quality of stevia extracts through controlled processes that customers can rely on
Expected benefits of partnership for Sunwin International:
-- $3 million for substantial long term equity position - for growth capital to expand production of its Rebaudioside A80 and A95 extracts to
meet expected worldwide demand and the anticipated increased sales from the partnership
-- Services valued in excess of $1 Million - office, sales, certifications, quality management, production improvement, and other services provided by WILD Flavors.
-- Increased market potential - for the food and beverage industry through creative sweetening blends as well as bulk stevia extract and table-
top sweetener sales, all with great taste as a foundation
-- Total quality management - WILD Flavors will utilize its recognized quality and safety protocols to enhance Sunwin International's procedures and processes in accordance to the standards required when developing supplier relationships with consumer packaged goods companies.
-- Stevia Innovation - Sunwin International will be leveraging WILD Flavors' innovative flavor technologies and customer relationships to
expand sales to companies who are interested in stevia.
-- Worldwide Reach - WILD Flavors' worldwide presence through its relationships with allied organizations gives Sunwin International the
ability to access global markets and customers.
About WILD Flavors, Inc.
WILD Flavors, Inc., based in Erlanger, Kentucky, is one of the world's leading privately-owned manufacturers of natural ingredients for the food and beverage industry. WILD Flavors provides specific flavors, colors, and ingredients as well as innovative and great tasting concepts through application expertise and technological advancements. For more information about WILD Flavors, please visit: www.wildflavors.com.
About Sunwin International Neutraceuticals, Inc.
Sunwin International Neutraceuticals, Inc. engages in the areas of zero-calorie all natural sweeteners (stevia), essential traditional Chinese medicine, and veterinary medicines and feeds prepared from 100 percent organic herbal ingredients. As an industry leader in agricultural processing, Sunwin International has built an integrated global firm with the sourcing and production capabilities to meet the needs of consumers throughout the world. Sunwin International also makes such value-added products as specialty veterinary food ingredients and specialty feed ingredients. For more info about Sunwin International, please visit http://www.sunwininternational.com
Safe Harbor Statement
In connection with the safe harbor provisions of the Private Securities Litigation Reform Act of 1995, Sunwin International Neutraceuticals, Inc., is hereby providing cautionary statements identifying important factors that could cause our actual results to differ materially from those projected in forward-looking statements (as defined in such act). Any statements that are not historical facts and that express, or involve discussions as to, expectations, beliefs, plans, objectives, assumptions or future events or performance (often, but not always, indicated through the use of words or phrases such as "will likely result," "are expected to," "will continue," "is anticipated," "estimated," "intends," "plans," "believes" and "projects") may be forward-looking and may involve estimates and uncertainties which could cause actual results to differ materially from those expressed in the forward-looking statements. These statements include, but are not limited to, our expectations regarding our production capabilities, our production management capabilities, the success of our products, our competitive advantages and the creation of products that are superior tasting and commercially successful.
We caution that the factors described herein could cause actual results to differ materially from those expressed in any forward-looking statements we make and that investors should not place undue reliance on any such forward-looking statements. Further, any forward-looking statement speaks only as of the date on which such statement is made, and we undertake no obligation to update any forward-looking statement to reflect events or circumstances after the date on which such statement is made or to reflect the occurrence of anticipated or unanticipated events or circumstances. New factors emerge from time to time, and it is not possible for us to predict all of such factors. Further, we cannot assess the impact of each such factor on our results of operations or the extent to which any factor, or combination of factors, may cause actual results to differ materially from those contained in any forward-looking statements. This press release is qualified in its entirety by the cautionary statements and risk factor disclosure contained in our Securities and Exchange Commission filings, including our Annual Report on Form 10-K for the fiscal year ended April 30, 2008 and our reports on Form 10-Q.
Subscribe and receive the latest updates on trends, data, events and more.
Join 57,000+ members of the natural products community.
You May Also Like
---