10 lessons to better serve gluten-free and special diet customers
10 lessons to better serve gluten-free and special diet customers
Gluten-free, vegan and other special diets are rapidly becoming mainstream when it comes to Americans' eating habits. Here are 10 ways for retailers to better serve this rapidly growing market.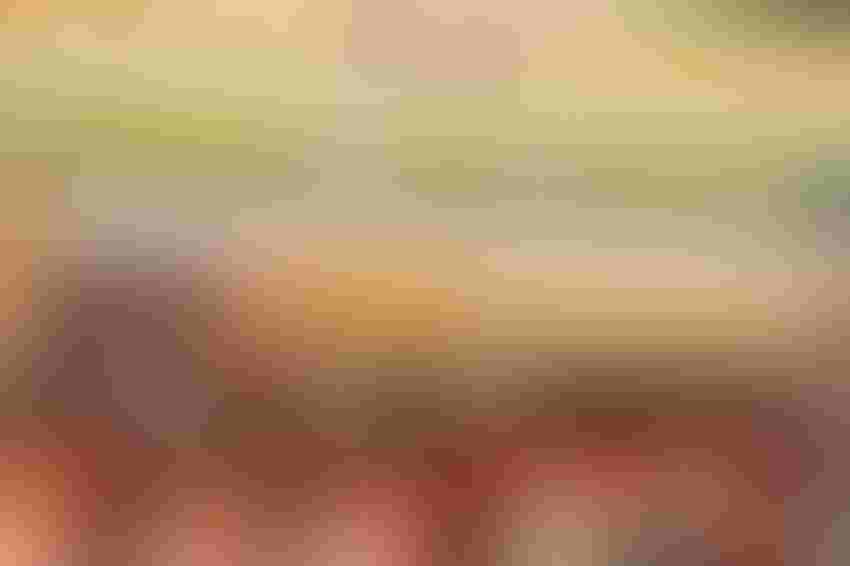 Special diets, particularly gluten free and vegan, have come a long way from their early days of being niche, fringe ways of eating. Today, a growing number of consumers follow these and other types of varied eating habits, at least part of the time. According to a recent survey from NPD Group, 30 percent of U.S. adults are trying to reduce or eliminate gluten from their diets. Meanwhile, increasingly more consumers fall into the "flexitarian" bucket, meaning they are not full-fledged vegetarians or vegans but are looking to cut back on meat and replace it with plant-based foods. In fact, one-third of Americans now report eating vegetarian meals a significant amount of the time, and 48 percent of U.S. shoppers seek good-tasting, vegetarian food, according to the Vegetarian Resource Group's 2011 national poll.
This all adds up to big opportunity for natural foods retailers.
Sales of gluten-free foods, including those carrying certification and those making label claims, reached $8.1 billion in 2012, growing 20 percent over 2011 sales levels, according to Nutrition Business Journal. Gluten-free foods now account for more than 1 percent of total U.S. food sales and hold court as the largest special diets category. Not bad, considering that organic food still only accounts for 4 percent of the total U.S. food market. While these numbers are impressive in their own right, the special diets category in its entirety—and its incredible potential for growth—should truly capture any forward-thinking retailer's imagination. NBJ forecasts that total combined channel special diet sales will reach $25.7 billion by 2018, which would bring this category to 3 percent of total food sales. And gluten free cannot do this alone. 
Today's evolving specialty diet market
Where are special diets headed and how can you capture the customers who choose to or have to eat in this way? Even though it's clear that these markets are growing, attracting these customers is not as simple as posting a sign or putting a particular product on a shelf. Special diet shoppers are discerning, with very specific needs and expectations. To get a better idea of what they're looking for and how retailers can reach them, New Hope Natural Media, a Penton company that publishes Natural Foods Merchandiser, examined the special diets market last year as part of a large research project that focused on gluten free, vegan/vegetarian, raw, paleo and "free from," which represents products manufactured in avoidance of the top eight food allergens as defined by the U.S. Food and Drug Administration. 
This research revealed several important insights. Notably, the members of the consumer focus group conducted for this study are particularly representative of how special diets are increasingly interconnected. For instance, one participant was "paleo, vegan, raw, dairy free, lactose free and soy free" and is still searching for a way to heal her asthma. Another participant identified as "dairy free, soy free, mostly raw and staying away from gluten"—all as a "self-actualized approach to being human."
The focus group also underscored that within nearly every special diet community reside more specialized tribes of people who adhere to even stricter versions of the original diet. As noted, many gluten-free eaters advance to remove all grains from their diets, thus making them a target for grain-free, paleo brands. In addition, some paleo consumers advance to embrace the much more rigorous autoimmune paleo protocol, a version of the paleo diet that also includes avoidance of eggs, nuts, seeds, nightshades, alcohol, cocoa and coffee. These more specialized eating communities can be extremely dogmatic and committed to their specific diet. And although they tend to be relatively small, these tribes are on the forefront of where the original diet could ultimately head. They exemplify the growing customizable-me world in which Americans watch media on demand and want traditionally mass-packaged goods their way.
10 ways to improve your special diet sales
These 10 lessons are backed with solid research to help you make your special diet sales stand out.
1. Simplify the shopping experience.
As New Hope Natural Media learned from its consumer surveys and focus group research, shoppers seeking special diet products still struggle to find relevant offerings in retail settings and have trouble determining with confidence that products indeed meet their dietary needs. The result is frustrated shoppers who have grown distrustful of brands and even retailers. Special diet shoppers will spend more money per retail visit—but only if they can find the right product selection.
If the desired products are not there, or are too difficult to find within a store, these shoppers will leave, and the retailer (and manufacturers) will lose out on potential sales and the opportunity to win over loyal—and valuable—consumers. Just how valuable? A gluten-free shopper spends about three times more per store visit than the average shopper, according to Boulder Brands research. This means the gluten-free customer spends almost $100, while the average American shopper spends about $30.

10 research-backed tips to help retailers better serve gluten-free and special-diets customers.
2. Designate a diet destination.
Large, dedicated product sets are the future of special diets merchandising. Although there are many proponents of integrating gluten-free, vegan, raw and other special diets products within the retail aisles, research suggests the strongest merchandising opportunity lies in "destination" sections that feature at least 8 feet of product space and several freezer doors. For shoppers with celiac disease and other food allergies, this separation removes the guesswork and fear of cross-contamination. By offering a dedicated, easy-to-find place for special diet customers to shop, you will also help to fuel those indulgent, spur-of-the-moment, premium-priced purchases that make special diet consumers so valuable and loyal.
3. Serve samples.
Sampling is crucial to winning over crossover consumers and driving customer loyalty. Superior products will sway the casual shopper who is not specifically shopping for gluten free, vegan, paleo or any other special diet. But how do you convince this shopper to put that tasty gluten-free puff pastry in her basket? You first must allow her to taste the product through demos or sampling or by delivering such a good promotion that she can't resist trying the product. Call on suppliers to offer sampling and promotional programs to fuel customer acquisition and conversion, and consider your own efforts as well.
4. Tempt the palate.
Taste, product quality and nutritional profile can create loyal customers out of those who are simply experimenting with a special diet or who want to partially restrict their diet. Conversely, given the growth in gluten-free, vegan, paleo and other special diet offerings, "me too" products that are inferior from a taste, convenience and/or nutrition perspective will fail to win over consumers.
The need to indulge every now and then is a powerful human desire. Rather than enabling potentially harmful and guilt-inducing cheat eating, stock truly delicious products that are not only indulgent and convenient but that also adhere to special diet restrictions. Such offerings make it easier for customers to comply with their necessary diet restrictions, as well as further prove how good and tempting gluten-free, vegan, free-from and other special diet products can be.
5. Up the health ante.
Taste counts, but health matters. Cater to the growing belief that following a special diet can support health and wellness by promoting healthier products and being transparent about the actual health profiles of your current offerings. Trust is very fragile among special diets consumers, and transparency is a must. Once trust is shattered, it's gone. By meaningfully demonstrating a commitment to consumer health through products and programs, retailers become partners as well as real champions of health and wellness. The ability and opportunity to build and nurture a social community presents itself here.
6. Cultivate community.
Members of the gluten-free core (which continues to expand because of the diet's growing popularity) also expect retailers and gluten-free manufacturers to be visible and, better yet, active within the expanding gluten-free community. Retailers who show commitment to the gluten-free, vegan or another specific way of eating community through content marketing, social media, education and event sponsorship will demonstrate authenticity and thus gain the most from the high lifetime value of special diet consumers.
7. Be true to the way of eating. 
Retailers (and manufacturers) that have demonstrated a commitment to gluten free from the get-go are poised to be long-term big winners with gluten-free customers. Brands that haven't treated gluten free as simply a bandwagon on which to jump and have earned the trust of gluten-free consumers are viewed as authentic and committed. Alternatively, companies that have developed inferior "me too" gluten-free products that lack certification are often deemed untrustworthy by the gluten-free community. Consumers judge retailers through the same lens, so be authentic and support brands with the same values.
8. Make special diet choices and eating convenient.
As noted, adhering to a special diet is often difficult and frustrating, especially when traveling or visiting friends and family. This makes the need for convenient, portable offerings that much more important. Participants in New Hope Natural Media's consumer focus group and survey indicated that they would like more convenient products that transcend the snack category. They are seeking better frozen and meal-component offerings, as well as more breakfast- and lunch-compatible products. Your grab-and-go case, deli or hot bar could become a destination too, with proper promotion, good offerings and the use of food-handling best practices for gluten-free offerings.
9. Listen to the leading edge.
Although highly specialized eating tribes can seem extremist and not worth targeting, they are worthy of being understood and monitored because they can serve as good "early warning systems" for the broader special diet community. Listening to and monitoring their social media conversations can help retailers better understand and serve the often competing beliefs and philosophies that coexist within the gluten-free, vegan, paleo, raw and other special diet communities. As people join more specialized eating tribes, they help to push awareness of gluten-free, paleo and other diets into the mainstream. Forging ambassador-like connections with these consumers can help retailers understand the leading-edge needs of specific tribes and know how to best serve the more general mainstream special diet communities. The Internet and social media are powerful places to connect with influential advocates of specialized diets.
10. Maintain your position.
Although conventional retailers are quickly growing their gluten-free, vegan and other special diet offerings, natural foods stores remain the leading source for special diet products. According to Boulder Brands research, a natural foods retailer is twice as likely to serve as a resource for consumers who have questions about gluten free; their websites are almost twice as likely to be a resource. Natural-channel retailers compete by being first to market with new products and are currently the most proactive when it comes to carrying and supporting new brands and products. Keep this message top of mind for your customers to keep this position as a special diet leader.
Subscribe and receive the latest updates on trends, data, events and more.
Join 57,000+ members of the natural products community.
You May Also Like
---