30 years' war: Lessons of 1984 resonate in today's natural foods industry
30 years' war: Lessons of 1984 resonate in today's natural foods industry
The following article is adapted from material in the new book Natural Prophets: From Health Foods to Whole Foods – How the Pioneers of the Industry Changed What We Eat and Reshaped American Business, coming in February from Rodale Books and now available for pre-order from Amazon.com, BN.com, and other major booksellers. See www.NaturalProphets.com.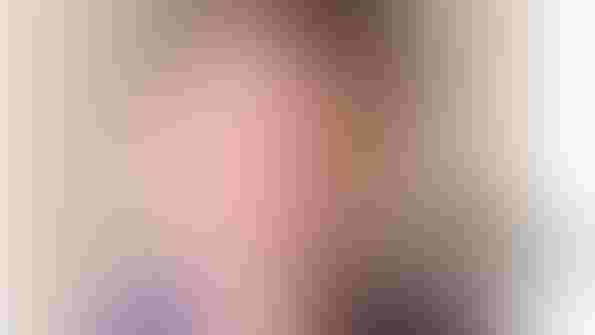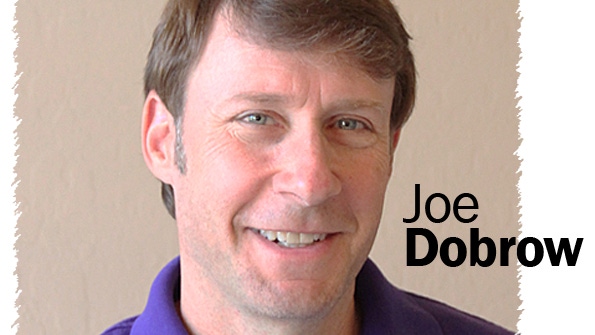 It has now been 65 years since George Orwell wrote about a dystopian future in which free thought was a crime, language was sanitized of dissent, and Big Brother controlled the flow of information. So as our Outlook calendars turn to 2014—a year in which the continued battles over GMO labeling may bring questions of information and language to a head, even while the natural products industry blows past $100 billion in sales—it seems appropriate to hit the back arrow a few hundred times and revisit some of the prophets who were shaping the industry 30 years ago, in that appropriately Orwellian year of 1984.
In one sense it wasn't really all that long ago. We already had car phones, PCs and the newly launched Apple Macintosh. USA Today was on every street corner, peering out at us in full color from inside those curious newspaper boxes with the pedestal columns, rounded corners and sleek black modern façades.  SportsCenter and MTV were fixtures on cable TV. Star Wars, seven years in the past, had ascended to the cozy nostalgic world of action figures and sci-fi conventions. Indiana Jones was already losing steam in sequels.
But in another sense 1984 was a lifetime ago, because natural foods were still in their infancy. Granted, the days of backwater patchouli parlors and macrobiotic group houses—when critics derided natural foods proponents as "pseudoscientists and faddists" and skeptical articles littered mainstream magazines with headlines like "Organic Foods: Not All That Pure," "What's So Great About Health Foods?" and "The $2 Billion Health Food… Fraud?"—had largely disappeared. But with just $2.7 billion in sales (out of $290 billion in total food sales), no major brands, no large retailers and no way to gain any respect, the natural foods industry was still thought of as little more than an aging hippie sideshow to the serious business of feeding America.
***
The leading natural retailer of 1984 was Mrs. Gooch's, created and presided over by a former elementary school teacher who had survived a major health scare and rededicated her life to the pursuit of pure foods. The first Mrs. Gooch's Natural Foods Market had opened in January 1977 and immediately developed an enthusiastic following. In fact, although Sandy Gooch contracted for four ads in the Los Angeles Times to promote the event, she called to cancel after the first one ran because the crowds were so big. Soon the Hollywood glitterati took notice, with people like Greta Garbo, Telly Savalas and Danny Kaye not only shopping at the store, but coming to dinner at Sandy's house and turning it into a sort of salutary salon. A second store in Hermosa Beach opened later that year, racking up $135,000 in sales each week in just 1,700 square feet—without any high-ticket items like alcohol. To finance the second store, Sandy sold limited partnerships, because no bank in those days was willing to take a chance on a natural foods entrepreneur, especially one without a Y chromosome. Five more stores would follow in fairly short order, as Mrs. Gooch's eventually grew into a $95 million company.
Bread & Circus was the east coast counterpart of Mrs. Gooch's, with stores in Brighton, Cambridge, Wellesley and Hadley, Massachusetts.  CEO Tony Harnett, like Sandy Gooch, was no ex-hippie, but an erstwhile upright soldier of the Establishment. He had grown up in Ireland, working behind the counter of a grocery store, where the clerks would pull the groceries down from the shelves for the customer and then write the prices on a paper bag and tally it all up. "You've got a customer waiting," Vince Fantegrossi, the Bread & Circus CFO, recalled Harnett telling him. "You've got to do the math fast and you better be right.  Because if you are wrong, Mrs. Flaherty will be back to see you, and she will have the paper bag with your handwriting on it and your math mistake!"  Harnett left home at age 18, went to work in England, and eventually came to the United States. At Bread & Circus he deftly married the Old World shopkeeper's dignity with a New Age zeal for natural and organic food, dynamic merchandising and commerce governed by high standards.
Whole Foods Market was still just a small retailer with two stores in Austin. "We never really thought outside of Texas, for years," recalled co-founder Craig Weller. "I think John [Mackey] was the optimist thinking maybe someday we would have six stores in Texas, if we were successful." But then, feeling ambitious, all at once they opened a store in Houston in 1984, a third store in Austin and a restaurant called Wildflowers—and it almost destroyed them. The Wildflowers debacle alone reportedly cost the company $880,000. "I think we expanded too quickly," said Weller. "We took on too much, and that became a real challenge for the company. We came close to going out of business at that point. And it wasn't because the store wasn't doing great in Houston. But the more money they made, the more money we lost, because we didn't have the right kind of systems in place for three stores. When you have one store you know everybody, you know how much money you take in, you know how much money goes out. It's pretty easy. But . . . with three stores and a restaurant to boot, and a distribution facility, it just took us a while to get those systems in place."  
As it turned out, it was also in 1984 that Bill Mackey, father of John, sold his hospital management company, LifeMark, to American Medical International for nearly $1 billion dollars. John, then 31 years old and struggling to keep Whole Foods alive, was undoubtedly influenced by the magnitude and sheer audacity of the LifeMark deal. In Mackey's mental mixing bowl, capitalism was getting whisked into the idealism batter.
In Boulder, Colo., Alfalfa's was the big natural foods store in 1984, with a 12,000-square-foot site at the corner of Broadway and Arapahoe, developed by Hass Hassan and Mark Retzloff, who had arrived in town in 1979 and opened the popular Pearl Street Market. The pair would go on to open 10 more Alfalfa's stores, from Santa Fe to Vancouver. Meanwhile, the seeds of another natural foods enterprise were being planted in Boulder in '84, when an enterprising 26-year-old one-time Air Force cadet named Mike Gilliland came to town and opened a convenience store called Stella's Market, where he would run wacky promotions like the "Lonely Man's Special" that included Playboy, a six-pack of beer and some rolling paper. Three years later he would jump into the natural foods business by purchasing a store called Crystal Market—the successor to Pearl Street Market, at 1825 Pearl—which he later renamed Wild Oats. Other Wild Oats stores followed in Boulder, and so did more than 100 others elsewhere in the country.
And things were changing fast on the manufacturing side of the business, too. 
Certainly chemicals and additives continued their conquest of the aisles at the Piggly Wiggly: Coke and Pepsi both switched from cane sugar to high-fructose corn syrup in 1984; Wonder Bread, with dough conditioners that enabled kids to ball it up and bounce it, was the best selling bakery loaf from coast to coast; Hidden Valley Ranch bottled dressing was introduced, with an ingredient list that included artificial flavors, MSG, and the preservative calcium disodium EDTA; and on Feb. 14, 1984, the Food and Drug Administration sent a valentine to the American people with its proposal to allow irradiation of fruits and vegetables with doses of up to 100,000 rads, which it assured everyone in Big Brotherly fashion would be good for them.
But it was also becoming evident that change was in the air.  
A study in 1980 had shown that 7 percent of all processed foods were already being promoted as "natural," and in the ensuing years many more mainstream product manufacturers began to reformulate or relabel their products as "natural" in an effort to take advantage of the gushy vagueness of that term and capitalize on the public's growing obsession with health. In 1984 Kraft Foods, manufacturers of Velveeta— a creation of scientists and chemists often ridiculed as the archetypical "plastic" food—switched its description of the product to "a blend of natural cheeses and other wholesome ingredients." That year, too, for the first time, two significant natural foods companies were bought by conventional manufacturers: R.W. Knudsen & Sons by Smucker's and Celestial Seasonings by Kraft. This heralded a trend that in the next 15 years would completely reshape the structure of the natural foods business. 
Meanwhile, natural products started to find their way into conventional stores, with Thompson Vitamins at Safeway, Tom's of Maine toothpastes at CVS, and Celestial Seasonings virtually everywhere—a development that posed existential questions for the natural foods stores, which were afraid of losing what little business they had if all of a sudden the natural products were ubiquitous. In one telling example, Bread & Circus refused to sell local favorite Stonyfield Farm yogurt because Stonyfield was also available at nearby Stop & Shop stores. At his 30th birthday party, in July 1984, Stonyfield CEO Gary Hirshberg blew out the candles and then told his friends (ultimate Frisbee teammates from his days at Hampshire College), "It's great that you guys have come, but if you want to give me a really great gift, go down to Bread & Circus and ask for our yogurt. They're not carrying it yet." That was on a Sunday. On Wednesday, Mary Carol Skinner, the buyer at Bread & Circus, called and said, "Gary, I don't know what is going on but demand has gone through the roof suddenly! Get it in here right away."
***
Looking back now, all these Outlook calendar screens later, the whole scene seems quaint and vaguely amusing. But that is the classic revisionist trap. There was, in point of fact, no guarantee back in 1984 that all of these well-intentioned, under-funded, David-vs.-Goliath efforts would work. No one knew whether there would ever be enough interest in natural foods, enough funding, enough relaxation of government control, to keep fighting the battle. Big Food and agribusiness were powerful entities, growing stronger by the day. Indeed, even with all of the visionary work of the Gooches, Harnetts and Mackeys, even with all of the patience and painstaking demo-by-demo brand-building efforts of the Celestial Seasonings and the Stonyfield Farms, it would still be another five years before the industry would truly join the Modern Age. And even then, it took a completely unexpected event—the Alar scare of 1989—to trigger what Newsweek famously called a "panic for organic," subsequent passage of the long-awaited Organic Food Production Act, and the development of a mass market for natural foods.
The historian, it has been said, it just a prophet in reverse. The prophets of today's natural foods industry, including those who envision a world of GMO transparency, would do well to remember the lessons of 1984, and of 1984. For who better can foretell how far we may advance in the next 30 years, or how much progress we may make in retracing our path back to a pre-chemical world of purity?
Subscribe and receive the latest updates on trends, data, events and more.
Join 57,000+ members of the natural products community.
You May Also Like
---