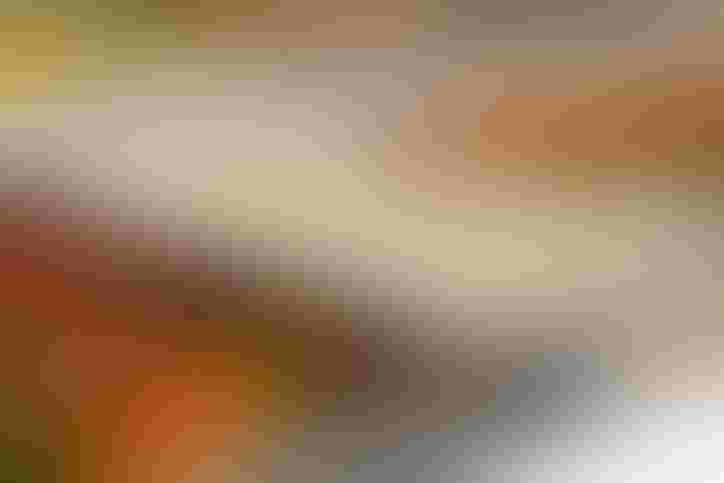 Your foodservice menu is one of the most important programs you will ever create. It is founded upon what I call the "menu matrix"—the core from which every single item, from prepackaged dinners to hot-bar entrées, will flow. Eventually, even your catering menu will be rooted in this matrix. If created carefully, your menu matrix is like a web interconnected at exactly the right coordinates, enabling you to operate efficiently and profitably.
Where to start?
A good first step in constructing your menu matrix is determining which offerings you will make in-house and which you will purchase from vendor partners. Most retail prepared foods programs consist of both. If there is a central commissary located near you, that's another possibility. Using outside vendors usually costs more, potentially meaning a lower profit margin on certain items. However, while profitability is certainly important, keep in mind that the primary purpose of your finished menu is to truly service your customers—and that requires a balanced suite of offerings. Therefore, it's fine for some items to yield much higher margins than others. For example, you may make only a 50 percent profit on a shrimp dish while your delicious black bean salad yields 75 percent. But when you have a great assortment of offerings that people want and will come to demand, you'll build lasting loyalty.
The formula
The glass case represents only one element of the overall prepared foods offering. In fact, impressive self-service prepared foods venues are becoming increasingly popular with each having its own matrix as well. I'm talking about custom sandwiches and other hand-to-mouth food, wok stations, made-to-order tossed salads, fresh pizza, live action food stations and even poke (fish salad). The reason I bring all of these food outlets up is because the core of the original menu matrix supports each and every one of these concepts.
For example, if the core menu offers a special tuna or chicken salad to be sold in the chef's case, then these items also find a way into sandwiches, prepacked salads and paninis. Pasta from a wok station may become a component in a prepackaged to-go meal, as does the charred lemon broccoli which goes into a Vietnamese Bahn Mi.
Over a few decades of menu engineering, here's what I've found to be the best way to create the decision-making process path. This is my personal formula for ensuring balance. I divide my proposed menu items into three major culinary categories:
• Proteins such as beef, pork, chicken, turkey, seafood, tofu, tempeh, seitan
• Bean and legume, grain, vegetable, pasta, potato
• Special designations such as Vegan, vegetarian, gluten free
Only after the categories are created does the actual menu engineering start. You want to make sure you cover each category and have a good balance. For example, in a well-balanced chef's case, we want to offer a few dishes from each of the above categories. Some beef items, a pork, two beans, three grains, pure vegetable, pasta items and some vegetarian. There are several dishes that can cross these food categories, but by volume, if you put 30 dishes on platters in your case, you want to divide these categories properly. You don't want to have six poultry dishes, only one pasta or no grains.  
The trickle-down theory
A distinct menu flow now emerges from all the above-mentioned considerations. The main or core menu is created. The core is determined by current trend information, customer requests, the creativity of your culinary team and price parameters that you feel represent your store's requirements. Once the core menu is set, all additional food concepts are designed and set in place, such as custom sandwiches, pizza, grab-and-go or whatever you feel will perform well. You can go either wild or mild based on your store's demographics.
Recently, I've seen everything from Korean street tacos to poke to bone broth in supermarkets, so there's a broad spectrum of possibilities. If a menu is engineered well, many of the core ingredients will be incorporated into multiple items. This will help keep production, labor and cost of goods down. For example, if your house-made burrito features an heirloom tomato salsa, you might serve that same salsa over the grilled flank steaks offered in your chef's case. Or perhaps take the spicy firecracker sauce that you drizzle on your roast turkey sandwich, toss it with bay shrimp and serve it in your seafood department.
Fine-tune and deliver
Delivering the right menu is a complex process much like conducting a massive orchestra. The only difference? Once developed, it goes on forever. A vast majority of the items I created for a large natural foods chain over a 10-year span are still offered today. Well-chosen menu items have no shelf life and are often passed on through generations of shoppers. Once the menu matrix is developed and you're putting the program in place, listen carefully to your customers' feedback to ensure you're continually delivering the foods they want. You must fine-tune your matrix to reflect personal connection with your customers. Often, dietary needs like gluten free, low fat, low salt or high protein are all part of the mix, and these considerations are the polish that gives your menu wow factor and earns customer loyalty.
Because I'm a visual person, I also think about what all these items will look like together once they are prepared and placed. Try to rely on natural colors and shapes.
Most important though, deliver every day your store is open. You must be able to deliver consistency, quality and great taste on a regular basis. Don't bite off more than you can chew. I would always rather offer 50 expertly and perfectly prepared items than 75 that are simply OK.
Chef Steven Petusevsky works as a culinary resource for several companies, can often be found squeezing fresh, seasonal fruits and vegetables in produce sections and will travel long distances for the perfect meal.
Subscribe and receive the latest updates on trends, data, events and more.
Join 57,000+ members of the natural products community.
You May Also Like
---