5@5: Bitcoin arrives at Whole Foods–and more | Latest Roundup verdict reaches record $2B
5@5: Bitcoin arrives at Whole Foods–and more | Latest Roundup verdict reaches record $2B
Each day at 5 p.m. we collect the five top food and supplement headlines of the day, making it easy for you to catch up on today's most important natural products industry news.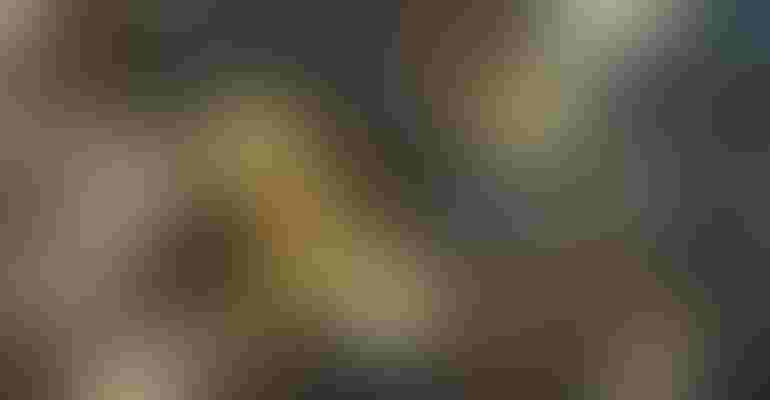 A new partnership between payments startup Flex and digital currency company Gemini may be the first step toward widespread acceptance of cryptocurrency on the part of major retailers. Crate and Barrel, Nordstrom, Home Depot and Whole Foods are among the companies that will allow customers to use phone-based payments from their apps and from digital wallets such as Apple Pay. Read more at Fortune …
On Monday a California jury awarded over $2 billion to a couple who claimed that the herbicide Roundup had caused their cancer. This is the largest Roundup-related damages award so far, and Bayer-owned Monsanto faces around 13,400 more lawsuits from plaintiffs claiming that glyphosate had caused them to develop cancer. Analysts have noted that Bayer could yet opt to settle these cases, which could cost the company above $14.6 billion. Read more at CNN …
The fact that the Hass Avocado Board helped fund a recent study touting the fruit's ability to stave off hunger has raised some eyebrows. However, there is no denying that carbohydrates have been scrutinized greatly in recent years, and several other reputable sources support the study's conclusion that natural foods containing both fats and fibers can have a positive effect on satiety levels. Read more at Medical News Today …
On-the-go lunch habits are contributing 11 billion pieces of packaging to UK landfills each year; more than half of 1,200 office workers in the country determined that they had increased their purchases of takeaway lunches when compared to five years ago. As a result, one charity is touting a health-improving and cheaper solution: bringing pre-packed lunches and reusable Tupperware to work and school. Read more at BBC …
Plant-based versions of crowd favorites such as burgers, shrimp and cheese are seeing booming sales in restaurants and supermarkets. These products are largely made using synthetic biology, a branch of science that "applies principles of genetic engineering to create life forms from scratch." Synthetic biologists identify the gene sequences that give certain foods or fibers their inherent qualities—for example, the identification of heme by Impossible Foods as the primary reason for conventional meat's flavor, color and texture. Read more at Civil Eats …
Subscribe and receive the latest updates on trends, data, events and more.
Join 57,000+ members of the natural products community.
You May Also Like
---