5@5: Indoor agriculture standard | California blocks Nestlé | Salmon are shrinking
5@5: Indoor agriculture standard | California blocks Nestlé | Salmon are shrinking
Each day at 5 p.m. we collect the five top food and supplement headlines of the day, making it easy for you to catch up on today's most important natural products industry news.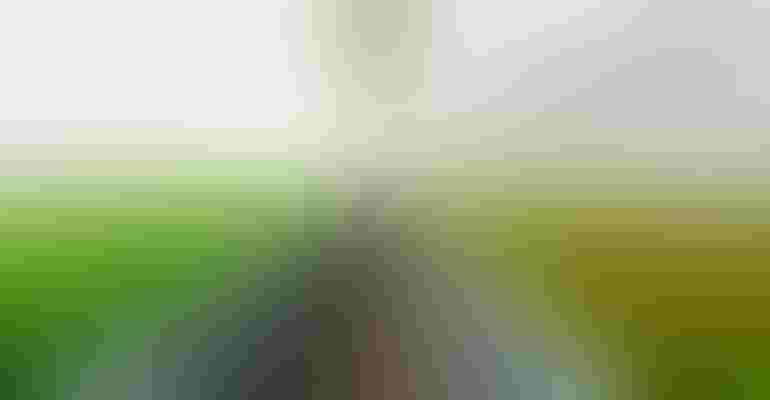 The CEA Food Safety Coalition launches safety standard for indoor agriculture
The CEA Food Safety Coalition has unveiled the first-ever food safety certification program designed for leafy greens grown in controlled environment agriculture (CEA) settings. Growers who pass inspection can include a "CEA food-safe" seal on their packaging. "Current food safety standards were written for the field, and many do not address the unique attributes of controlled, indoor environments," Executive Director Marni Karlin noted in the announcement. "This new certification process and the accompanying on-pack seal helps to unify CEA growers while also differentiating them from traditional field agriculture." The Spoon reports. 
Drought-hit California moves to halt Nestlé from taking millions of gallons of water
California water officials are preventing Nestlé from bottling and selling millions of gallons of water out of California's San Bernardino forest to preserve the precious resource as droughts appear across the state. A 2017 investigation found that Nestlé used about 58 million gallons of this water in its operations, far surpassing the 2.3 million gallons per year that it could legally claim. The draft order comes two months after the company sold its U.S.- and Canada-based water brands to equity firms One Rock Capital Partners and Metropoulos for $4.3 billion. Learn more at The Guardian.
Salmon have shrunk so much that Whole Foods redid its guidelines
Scientists say that climate change and increased competition for food are the two main drivers behind shrinking salmon sizes; this conundrum has led to new standards for retailers such as Whole Foods when purchasing the fish from wholesalers. While more of a nuisance than a serious problem right now, the global salmon population plays a crucial role across ecosystems and makes up a $2 billion industry. The Seattle Times has the details.
Beyond Meat adding faux chicken as alternative protein trend gathers steam
The buzziest news in the very active, very trendy alternative meat space is that Beyond Meat will launch a plant-based chicken product this summer; the company also announced a reformulation of its signature Beyond Burger to debut in early May that aims to offer improved taste and better nutritional value. In other corners of the plant-based world, Nathan's Famous revealed it will launch plant-based Meatless Farm hot dogs and Buona Beef unveiled a plant-based Italian Beefless sandwich in partnership with Upton's Naturals. Head to The Food Institute for the rundown.
Reviving breadfruit could nourish people and fight climate change
A single breadfruit tree can produce over 300 pounds of fruit annually, while most staple carbohydrates come from crops that need to be replanted every year ( such as corn, wheat and potatoes). Patagonia Provisions is one company looking at the using flour made from the ingredient in its product line. Another plus: Because it depends on a biodiversified environment, breadfruit isn't as likely to experience the shift that modern tropical monocrops such as palm oil encountered. Civil Eats delves into the story.
Subscribe and receive the latest updates on trends, data, events and more.
Join 57,000+ members of the natural products community.
You May Also Like
---