5@5: Nutritional psychiatry? | Consumers eat out | Vegan egg market growth
5@5: Nutritional psychiatry? | Consumers eat out | Vegan egg market growth
Each day at 5 p.m. we collect the five top food and supplement headlines of the day, making it easy for you to catch up on today's most important natural products industry news.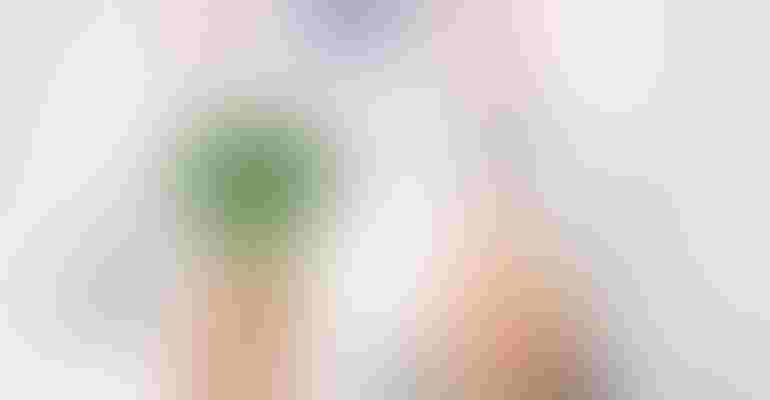 What is nutritional psychiatry?
While medication and talk therapy can be hugely helpful in the process of fighting mental illnesses, the emerging field of nutritional psychiatry argues that what consumers put in their mouths on a daily basis can also facilitate better physical, mental and emotional conditions. Nutritional psychiatrists advise patients to cut back on a variety of things such as highly processed carbs, alcohol, caffeine and sugar (including artificial sugar) while building sustainable diets rich in vitamins, minerals, antioxidants, fiber, pro- and prebiotics, and protein. Healthyish interviews one nutritional psychiatrist about more key tenets of the profession and ingredients to steer clear of.
Grocers report steep sales drops as people look to eat anywhere but home
As the world opens back up more fully, shoppers appear to be ditching supermarket fare in favor of restaurants. Village Super Market, which operates ShopRite, Fairway and Gourmet Garage stores, recently reported a 5.5% drop in quarterly same-store sales; experts found this decline jarring when viewed through the lens of an ordinarily steady business. The company stated that consumers' desire to eat outside of the home coupled with the high number of customers that have fled densely populated areas contributed to the drop. Crain's New York Business reports.
Alternative protein makers crack into the growing vegan egg market
U.S. plant-based egg consumption rose 168% in 2020 and saw $27 million in sales; by 2022 this market is projected to grow into a $1.15 billion industry. However, companies in the space are still relatively far and few between; this can be attributed in part to the difficulty inherent in creating a plant-based egg alternative that can thicken, leaven, bind, and aerate. Currently, Eat Just dominates the market but up-and-coming global players include Mumbai-based EVO foods, UK company CRACKD, and Israeli Zero Egg. Learn more at The Food Institute.
How processed foods became so unhealthy
How did the process of making food safer and longer-lasting turn into a major driver of obesity? Manufacturers' attempts to recreate the taste and texture of a food product using extracts instead of whole ingredients kicked off this slippery slope. These additives offer virtually zero nutritional value while replacing phytonutrients that do offer key health benefits. This BBC article notes that finding new, better ways to structure foods will be an important form of food processing in the future as consumers shift toward a plant-based diet. Do your customers have questions about ultra-processed foods? Here's what you should tell them.
'Inhabitants' digs deep into Indigenous solutions to climate change
"Inhabitants" is a new documentary that explores Native Americans' role in climate mitigation and adaptation by focusing on the continuation of ancestral practices in five Indigenous communities. Moving forward, the film's creators say that the U.S. needs to focus on removing bureaucratic barriers for Native people and incorporating Indigenous wisdom to create resilient farming systems. Civil Eats has the scoop.
Subscribe and receive the latest updates on trends, data, events and more.
Join 57,000+ members of the natural products community.
You May Also Like
---