5@5: Shopper behavior drives pandemic stress for grocery store workers | Amazon asks California employees to get weekly COVID tests
5@5: Shopper behavior drives pandemic stress for grocery store workers | Amazon asks California employees to get weekly COVID tests
Each day at 5 p.m. we collect the five top food and supplement headlines of the day, making it easy for you to catch up on today's most important natural products industry news.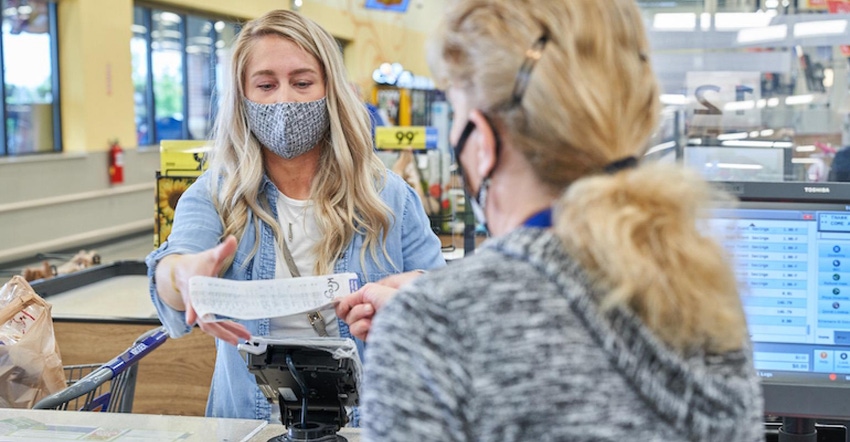 Customer behavior is driving pandemic distress for grocery store workers, report finds
The holiday shopping rush and an increase in COVID-19 cases mean that grocery store employees are experiencing severe levels of mental distress in addition to being at a higher risk of contracting the virus. These frontline workers are receiving no extra compensation for this increased risk, and they are often left to deal with combative customers who refuse to follow safety precautions like proper mask-wearing. According to survey results, many employees feel abandoned by their companies with regard to their financial, physical and mental wellbeing. Head to MedicalXpress for additional findings.
Amazon encourages California warehouse and Whole Foods workers to get weekly COVID tests
California rolled out emergency precautions for workplaces this month, and Amazon is urging its Whold Foods and warehouse workers in the state to get weekly COVID-19 tests as a result. Amazon has its own testing program for warehouse workers but has been slower to give Whole Foods workers access to such a service. The company has not revealed plans to track employees' testing activity at third-party locations, or to what extent the results will be shared. CNBC reports.
France to help farmers to abandon glyphosate weedkiller
France will financially support farmers who decide to transition off of glyphosate-based weedkiller products by granting a temporary tax credit of 2,500 euros ($3,030) to farmers who declare over the next two years to have stopped use of glyphosate in those sectors that are most affected by the weedkiller's absence. Stopping the use of glyphosate, which has been linked to cancer in humans, leads to a loss in gross operating profit of up to 16%. Reuters has the full story.
Biden to name Gina McCarthy, former EPA chief, as White House climate coordinator
Gina McCarthy is expected to take up the daunting task of limiting U.S. greenhouse gas emissions throughout the Biden administration. At her former position as administrator at the Environmental Protection Agency, McCarthy developed a first-of-its-kind policy called the Clean Power Plan that set national limits on carbon emissions from power plants. Get to know the woman that will help get the U.S. back on track in terms of climate change prevention at The New York Times ... 
Global sustainable fishing initiative agreed by 14 countries
The leaders of 14 countries have laid out a series of commitments this week that amount to the world's biggest ocean sustainability initiative yet. It includes ending harmful subsidies that contribute to overfishing, investing in waste management infrastructure in developing countries and scaling up environmentally responsible forms of fish farming. If oceans were sustainably managed, research shows they could provide six times more food than they currently do. Economists also report that for every $1 invested in sustainable oceans there is a $5 return in economic, social, environmental and health benefits. Get the lowdown at The Guardian ...
Subscribe and receive the latest updates on trends, data, events and more.
Join 57,000+ members of the natural products community.
You May Also Like
---