5@5: The mounting war on meat | Grocery delivery ubiquity
5@5: The mounting war on meat | Grocery delivery ubiquity
Each day at 5 p.m. we collect the five top food and supplement headlines of the day, making it easy for you to catch up on today's most important natural products industry news.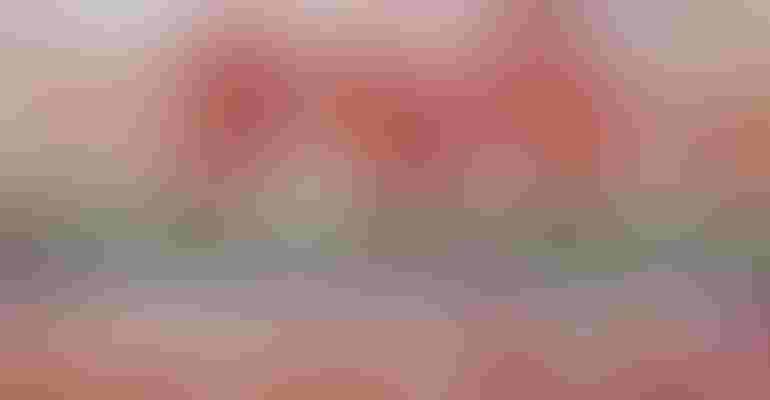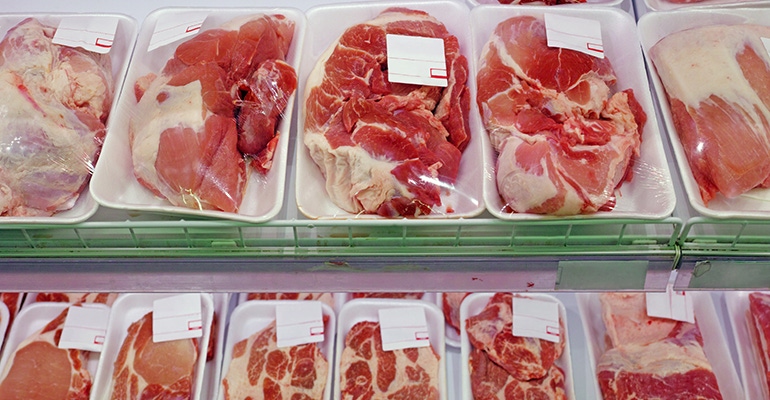 Assessing the mounting war on meat
While climate and animal welfare advocates have long encouraged less meat consumption, consumers continue to buy record-high amounts of it. This is why some organizations are now proposing legislation that would tax meat or otherwise require meat producers to take better care of the animals and land. It's not likely to happen stateside anytime soon, but Sweden, Denmark and Germany have all considered taxes on meat; Germany currently has a 7% value-added tax on meat and advocates are recommending that it be increased to more than 19%. It's worth noting, however, that studies indicate a meat tax might inadvertently hurt lower income individuals and families, who often rely on inexpensive cuts of meat to provide protein in their diet. The Food Institute has the lowdown.
Grocery delivery, once a luxury, is becoming a mainstay of American life
Industry analysts agree that grocery delivery is both mainstream and here to stay, reports NBC News. This presents a problem for grocery stores (and adds extra expenses for consumers), because they were fundamentally designed for individual shoppers and not pickers filling dozens of orders an hour. There are technological advances that could cut down on extra costs, such as robots that fulfill deliveries in automated warehouses, but most big retailers have chosen to up their fees at this point instead of relying on robots. The simple fact is that not offering delivery isn't exactly an option anymore. As one expert highlighted in this article tells it: "If you don't offer [online ordering] somebody else will and you will lose the sale."
Watch out, Beyond Burgers—the fungi renaissance is here
The world of mycoprotein is about to see a whole lot of investment activity thanks to a new wave of alternative protein startups. Proponents of mycoprotein point out that fermenting fungi has several key advantages over popular plant-based proteins such as soy or pea protein. The meaty texture of mycoprotein comes from branching, threadlike structures known as mycelia that plant-based proteins don't naturally have, so they typically go through an additional processing step called extrusion. Fermentation is also a cost-effective way of growing protein; fungi need a source of sugar to grow on, but they're not picky about where it comes from. Wired explains the many possibilities for mycoprotein beyond alternative meat; one Colorado-based company even turns fungi into a flavor enhancer that blocks bitter taste receptors on the tongue.
Here's what that big climate change report says about food
It's clear by now that climate change is threatening global food security in some pretty huge ways. This Yahoo! Life article regarding the recent climate change report out of the Intergovernmental Panel on Climate Change has some key highlights: biodiversity will diminish, seafood as we know it will disappear and food shortages will become the new normal. So, what's next? According to experts, ecosystem restoration, large-scale biodiversity management, a focus on sustainable aquaculture, an increase in social safety nets and a focus on sustainable land use and planning should be the highest priorities right now.
The most important climate action you can take? We asked eminent environmentalist Paul Hawken
What can the average person do to help mitigate the devastating effects of climate change? Environmentalist Paul Hawken set out to answer this question in his new book, the successor to 2017's influential "Drawdown." During this interview with The Tyee, Hawkins explains that the climate movement is a privileged movement, one that assumes people have the luxury of dwelling on future existential threats despite struggling to find jobs and feed their families. Human engagement is the missing puzzle piece, but to get there we need collective climate solutions that create "a better, kinder, more fulfilling and compassionate life for humanity and all the creatures that inhabit our extraordinary home."
Subscribe and receive the latest updates on trends, data, events and more.
Join 57,000+ members of the natural products community.
You May Also Like
---