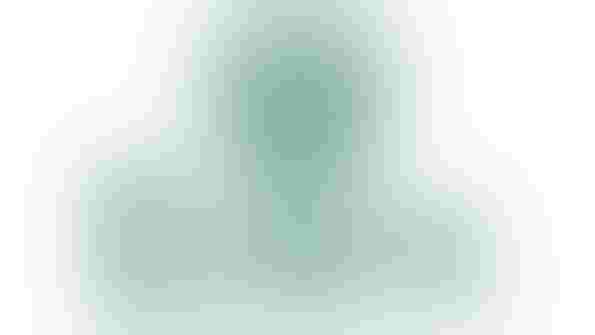 The U.S. Supreme Court decision backing Hobby Lobby has revived mainstream media and activist attention on Eden Foods, which also has fought the health care requirement for it to provide contraception in its insurance plan.
Credo Action has a reported 150,000 signtures on its petition to "Tell Eden Foods' CEO: I won't buy Eden products until you stop playing politics with women's health."


How 5 retailers are responding to calls for a boycott of @EdenFoods via @nfm_mag
Meanwhile Change.org is taking a different tact with the Eden Foods' issue, stating, "While individual-level boycotting of Eden Foods may not have much of an impact, telling Whole Foods to stop carrying Eden Foods' products in their stores around the nation should have a much bigger effect. Let's seek out the best messenger to send this message to Eden Foods- and in this case, Whole Foods seems like the perfect fit."
Only 15,655 supporters as of Tuesday morning had signed on.
Whole Foods Market's reaction is not readily available on its website, but the natural food chain offered this statement to The Daily Beast:
"When reviewing products for our shelves, our primary consideration is whether the product's ingredients meet our Quality Standards. We recognize and respect that customers may have their own personal criteria for buying or not buying a product, and it's every shoppers' right to vote with their dollars on that basis. We hope that if people have feedback for Eden Foods, they share it with them directly."
Eden Foods feels the victim of the attention, posting this statement on its website:
"Eden Foods is a principled food company. We were convinced that actions of the federal government were illegal, and so filed a formal objection. The recent Supreme Court decision confirms, at least in part, that we were correct. We realized in making our objection that it would give rise to grotesque mischaracterizations and fallacious arguments. We did not fully anticipate the degree of maliciousness and corruption that would visit us. Nevertheless, we believe we did what we should have.
"The objection we filed has never been part of the Hobby Lobby lawsuit."
It's all quite the quandary for natural foods retailers who are known for making political and ethical statements in word, action and via the products they promote. Yet it's difficult to find a retailer joining the consumer actions.
David Perry made some poignant points in his CNN commentary piece entitled: Want ethics or your organic foods?
"That word 'political' rings out. Businesses are probably wise to stay out of politics much of the time, but they do stop buying products for ethical reasons. For example, when news broke about slave labor in the Asian shrimp industry, companies such as Costco and Wal-Mart acted to use their purchasing power to force change. For them, the ethics of slave labor, obviously, mandated action.
"I am not saying that the Eden Foods case is analogous to slave labor, but only that it is reasonable to demand your grocery store respond to ethical complaints. Moreover, I base my conclusion that the issue at hand is ethical, and not political, on the statements coming from Eden Foods itself. The company isn't demanding an exemption because of politics, or because it supports one party over another, or even to save money."
Setting the political activists and pundits aside, here are the reactions of five natural foods retailers on the issue:
"In response, some customers have inquired if the co-op would consider pulling Eden Foods products from our shelves. As a cooperative grocery, Wheatsville doesn't pull product in response to any political issues.  Our co-op serves a very diverse customer base and there are individuals on both sides of any issue. Instead, decisions on whether or not to pull products are made through the petition process, outlined in our bylaws, as a way for owners to address these issues in an open and democratic manner."
MOM's Organic, which has not shied from controversial decisions including kicking brands that market to kids out of its stores, wrote this on its blog:
"As retailers we sometimes find ourselves working with companies that do not align with our values to a T.  For example, we carry brands like Cascadian Farm and Honest Tea which are owned by parent companies that have fought against the non-GMO propositions we support. However, MOM's Purpose is to protect and restore the environment, and our number one priority is organics. We choose to support organic farming whenever possible, though we may disagree with other policies of some businesses."
Terra Organica

calls for more customer engagement

Terra Organica, which gained nationwide attention for its GMO labeling stance, posted its owners thougths about the Eden Foods issue on Facebook.

"A boycott sends a clear message to Eden Foods and the hope is that they will reverse their stance on this issue. However, Eden's founder and sole shareholder, Michael Potter, has given every indication that his Catholic-based views on the matter are not negotiable - in other words, he has no intention of backing down even if Eden Foods looses significant market share.

"Another issue is that a boycott would have some collateral damage to the many small organic farmers that Eden contracts with - and most of these farmers do not support Eden's stance on this issue at all. … Our shelves would be quite empty if we supported every boycott we are asked to participate in, so we pick and choose the boycotts where we actually discontinue whole product lines. We base those decisions on our own ethics, the integrity of the product, customer input, and whether or not the boycott is organized enough to be effective."
Mississippi Market participated in this Twitter exchange:
@erimystax We welcome people to vote with their $ for or against Eden but, unless it's about food or co-ops, we stay out of the politics.

— msmarketcoop (@msmarketcoop) July 11, 2014
Common Ground Food Co-operative's four-step approach
Common Ground outlined its four actions on its website:
Creating a fact sheet, offering an alternative product selections list and writing an open letter to Eden Foods and finalizing its owner product flagging policy, which would allow owners to request to flag a product or product line and provide information about a boycott they want shared in the store.
What's your stance and how are you sharing it with your customers?
Subscribe and receive the latest updates on trends, data, events and more.
Join 57,000+ members of the natural products community.
You May Also Like
---